From the Store description:
A fantastic tool for guitarists, bassists, vocalists or anybody using chord charts or lyrics, SongbookPro easily allows you to get rid of all that paper.

Grouping songs into sets for easy switching between songs when playing live
Quick and easy key and capo adjustments
Import songs in the ChordPro or .onsong format, as PDF documents or directly from UltimateGuitar.com and WorshipTogether.com
Simple sharing of songs and sets between SongbookPro users
Designed for laptop and tablet use
I mentioned a caveat above, at least for Windows 10 Mobile (use on a Surface Pro or similar gets round most of this!) Somewhat obviously, you're reading your lyrics from a phone screen. It's small, it's presumably propped up in front of you (your hands are on your guitar). Now, I've played in many a pub, in many a church, on many a street (yes, really), and in none of these is it really that practical to have lyrics and chords mounted on a phone. Yes, SongbookPro auto-disables the screen power time-out, so at least you don't have to keep fumbling to turn the display back on, but you've still got to have the phone mounted on a stand, you've still got to have good enough eyesight to read the words on it at (say) a metre, and you've still got to implicitly trust that the phone content scrolling speed won't drift out by more than a few lines over the course of a three minute song...

Anyway, assuming that your eyesight is up to the task and that you've thought about how to mount the phone (or you're actually using a larger Windows 10 device), here's a quick walkthrough of SongbookPro on my Lumia 950 XL: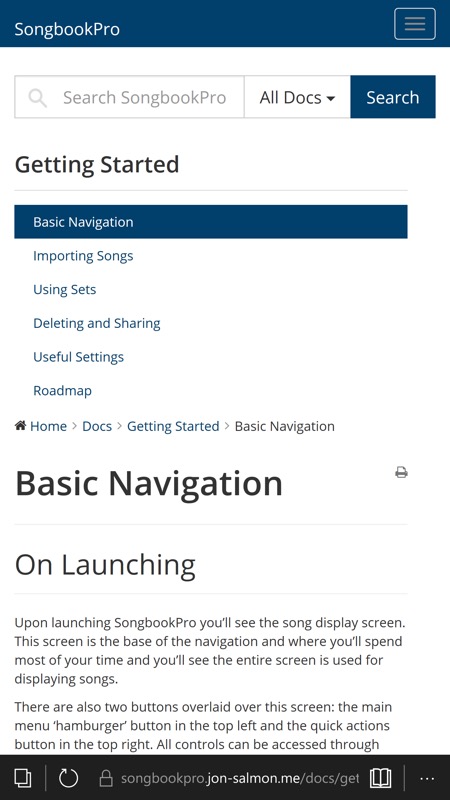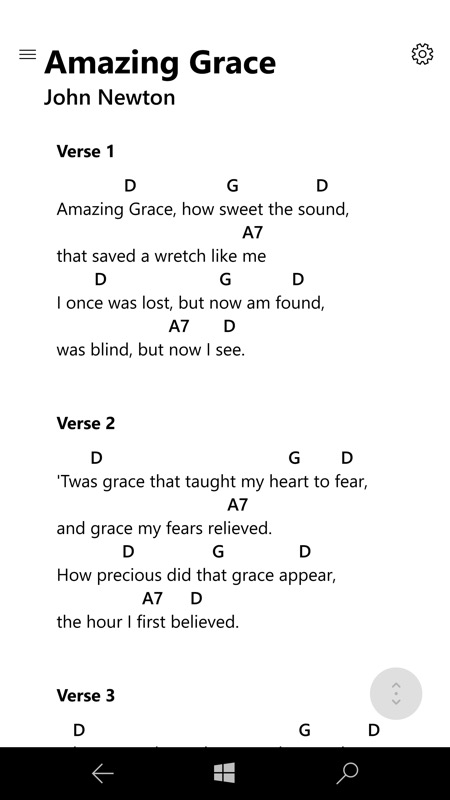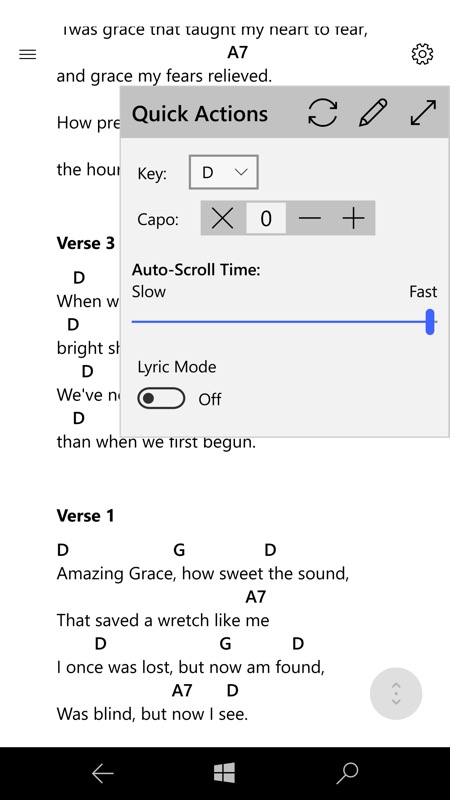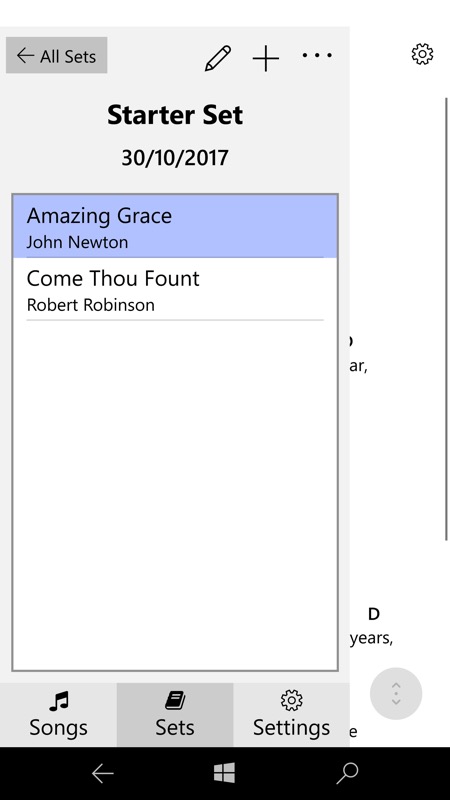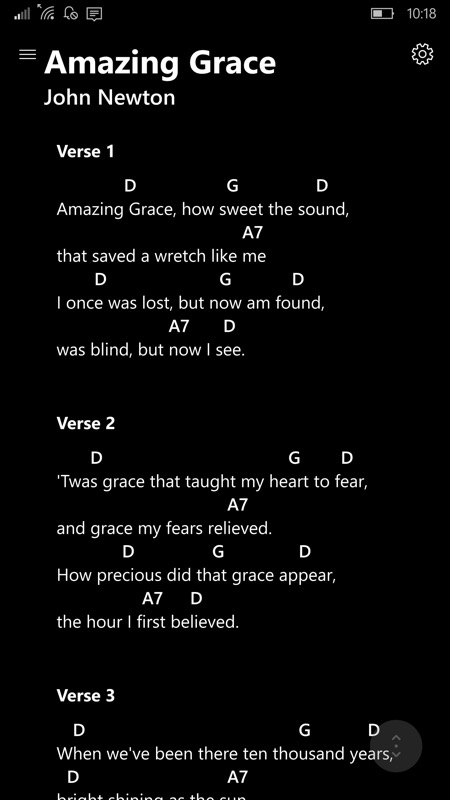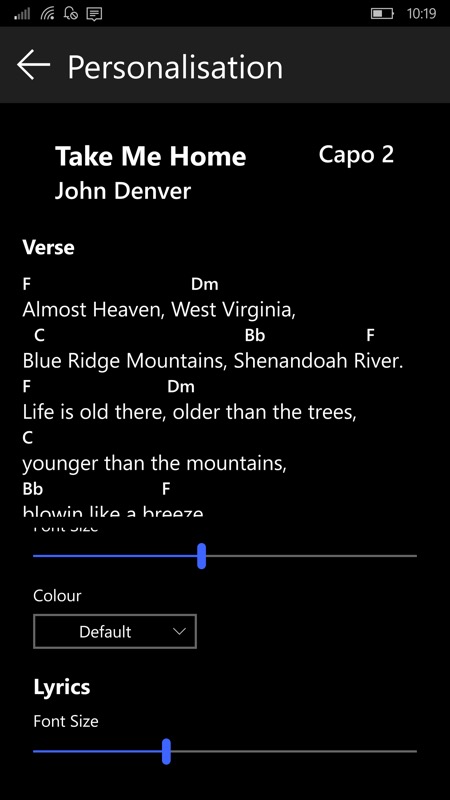 You can grab this here in the Store.