From the Store description:
Enjoy this fun-filled endless runner adventure based on the award-winning Paddington movie! Run through the busy streets of London to collect the delicious marmalade, beat challenges and unlock exciting new features in each action-packed level. Along the way, you'll collect lots of different costumes, handy boots and mystery boxes to help you conquer challenges. Kids and adults alike will enjoy the different mini-games that can be discovered throughout the game to help them collect even more marmalade and tokens!

Easy controls that anyone can pick up and play
Endless fun with lots of new challenges to discover
Smooth gameplay for an immersive experience
Quick play sessions for any time you fancy a game
Run through the bustling streets of London
See London's iconic landmarks and visit Paddington's home at Windsor Gardens
Dodge the city's iconic black taxis and double-decker buses
Fancy a new costume? There are over 18 to collect, each with a splendid perk!
Upgrade boots that help Paddington grab extra tokens, bounce over trouble and make almost any challenge easy
Discover mini-games throughout each level to unlock the Jet Ski, Skateboard and other fun games!
Challenge friends to beat your score
Become the leader in distance, time, marmalade or tokens collected
Secure the #1 spot on the local or global leaderboards and score a fantastic reward
Production values here are very high, from animations to cut scenes to the detailed London renders in the game. All helped, no doubt, by the cross platform nature of the game, so the resources here aren't just for the Windows 10 Mobile version.
Sadly, Gameloft hasn't learned from its freemium mistakes of the past and real money is required far, far too quickly, and with the crazy option to spend over £80 in one go if you're careless - or drunk - or have let your kids loose on the phone!
Here's the game in action - it's very much a standard swipe left/right/up/down endless runner, with only the power-ups (vacuum cleaner, boots) adding gameplay interest, over and above the London setting: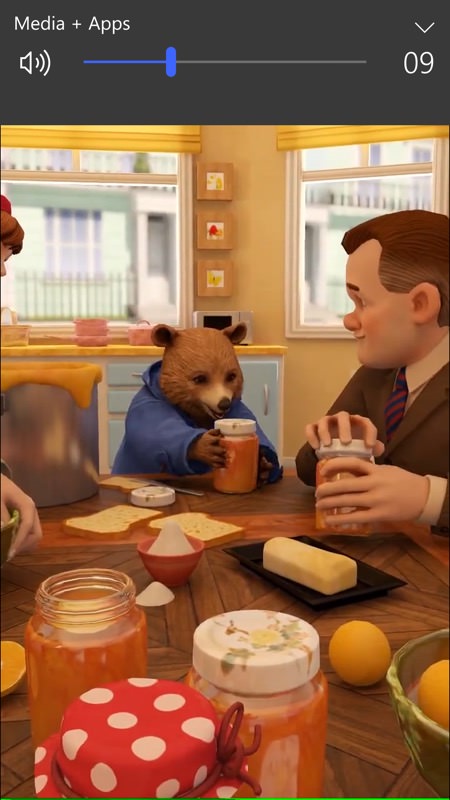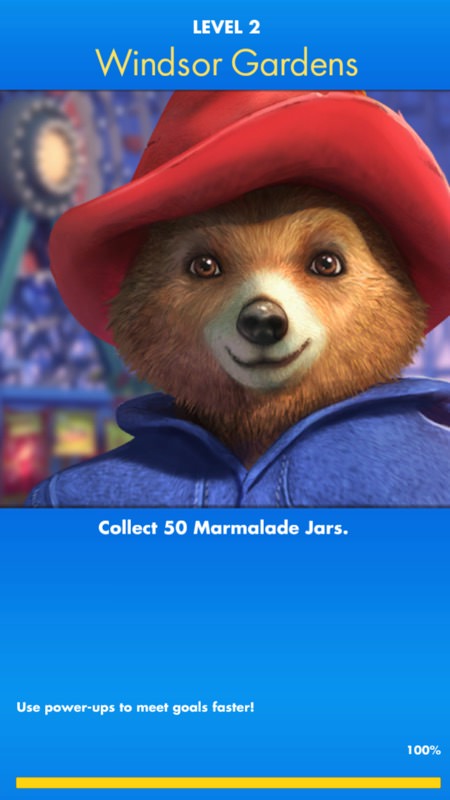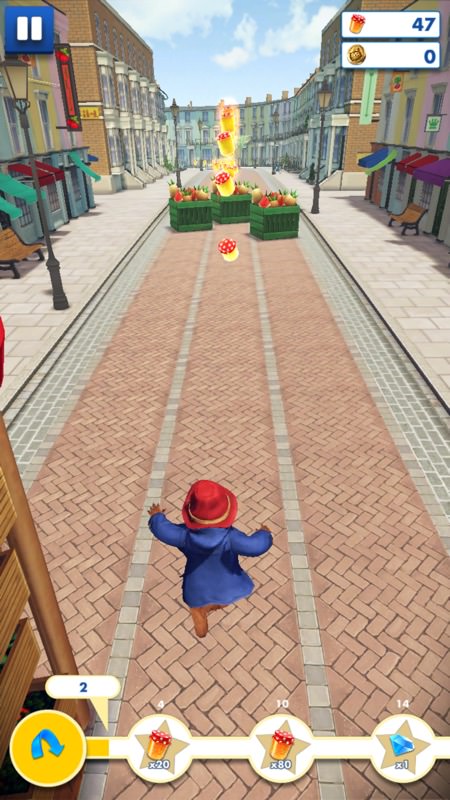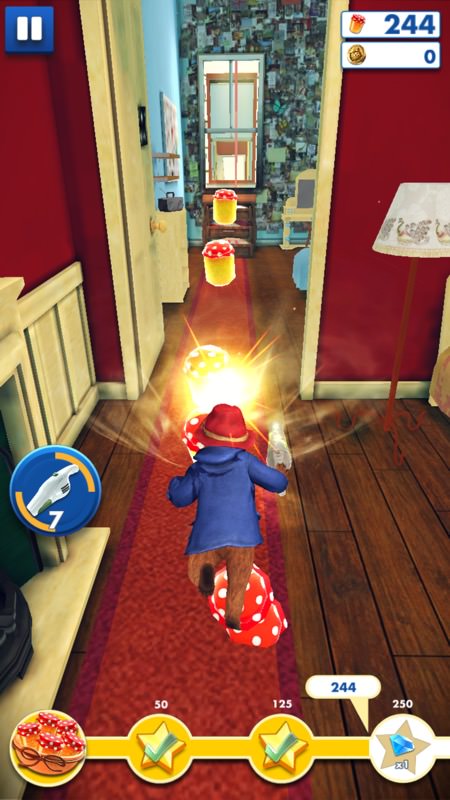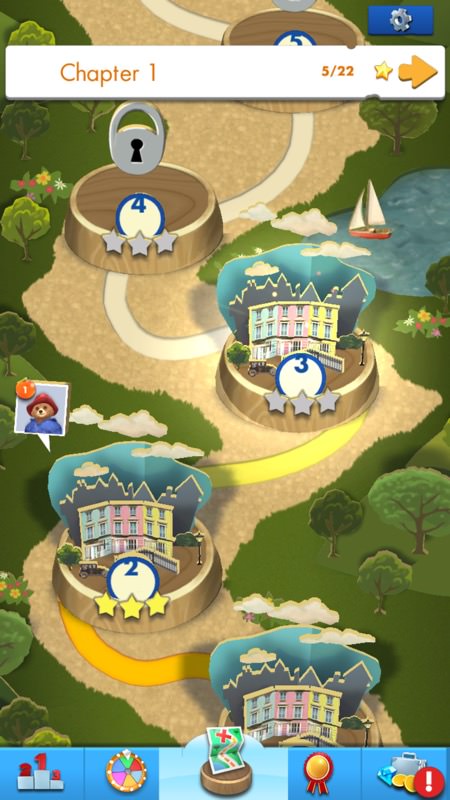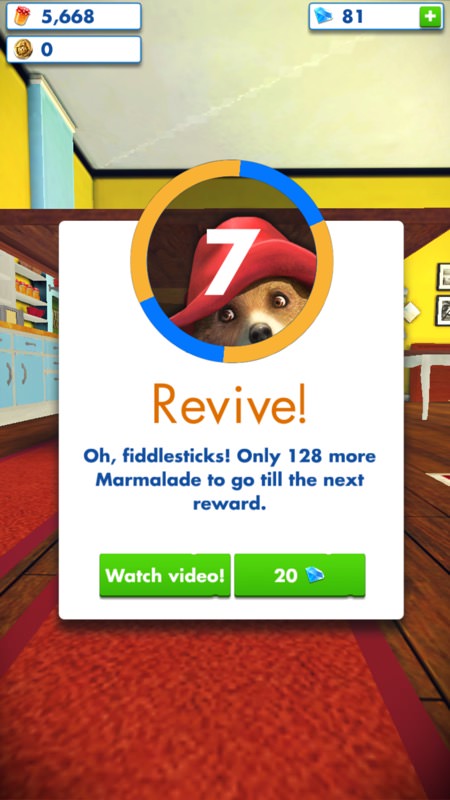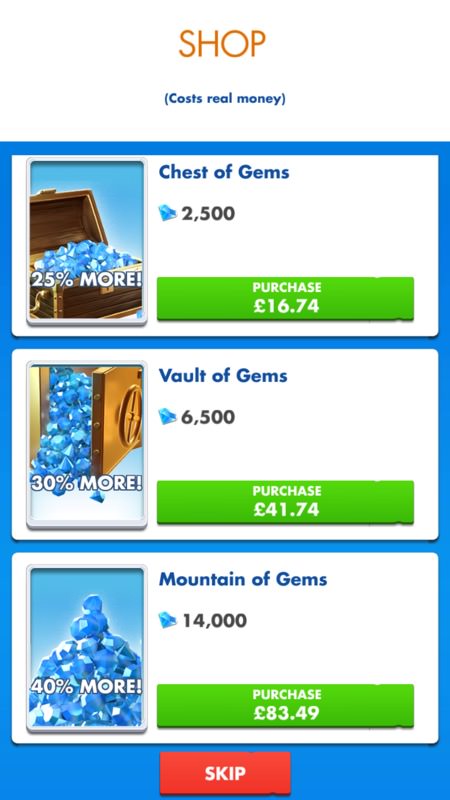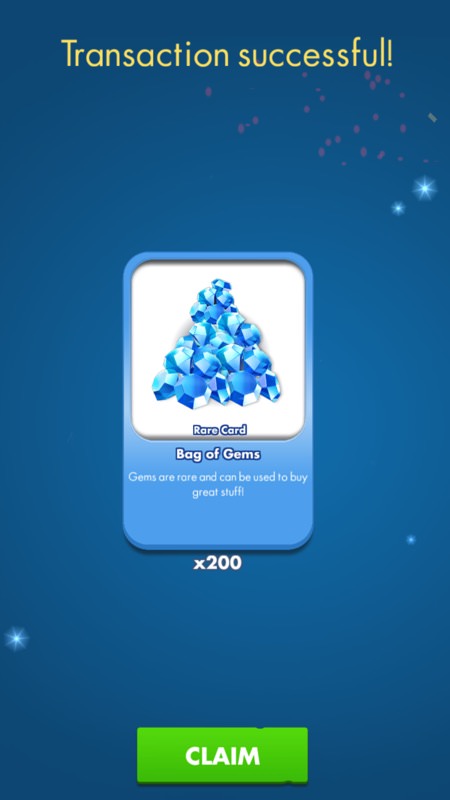 Nevertheless, A pollshed endless runner, spolied by the freemium mechanics (yet again). You can grab this game for Windows 10 Mobile here in the Store.