From the Store description:
Loyca is a quick and simple way to get rid of all Loyalty cards inside your wallet. It manages all your coupons so that you will never miss another promotion again and even sync all your cards and coupons throughout all your devices!

The app scans your Loyalty Card (or Coupon) Barcode or QR code, so the next time you are at a checkout simply open the app and show it to the cashier .

STORE YOUR LOYALTY CARD - Clear your wallet from all your cards, Loyca enables you to store all your cards on your device.
COUPON MANAGEMENT - Don't remember where you left that 50% off coupon? Loyca lets you manage your coupons, even notifies you when the coupon is expiring!
ALL YOUR DEVICES - Using Dropbox Loyca syncs all your card and coupon data to all your devices (Android, iOS and Windows).
SHARE WITH YOUR FAMILY AND FRIENDS - Have a friend that could use that coupon that you don't need? Just share it with Loyca and he will receive it on his device!
Hmm.... sounds good and the app is super-slick, integrating with your Windows 10 Mobile phone's camera to do all the scanning. I tried my Nectar card and it wasn't listed. I tried under 'Sainsburys' and then my card was scanned and stored. OK, making progress, so I rescued a bunch of coupons from my last Sainsburys shop and... none of them would 'scan'. At which point I'm stumped - with no easy way of getting these coupons in, I'm not sure what to do next. Except ask for data points from readers. Maybe this is skewed towards a USA system, where coupons are for money off rather than bonus 'loyalty points'?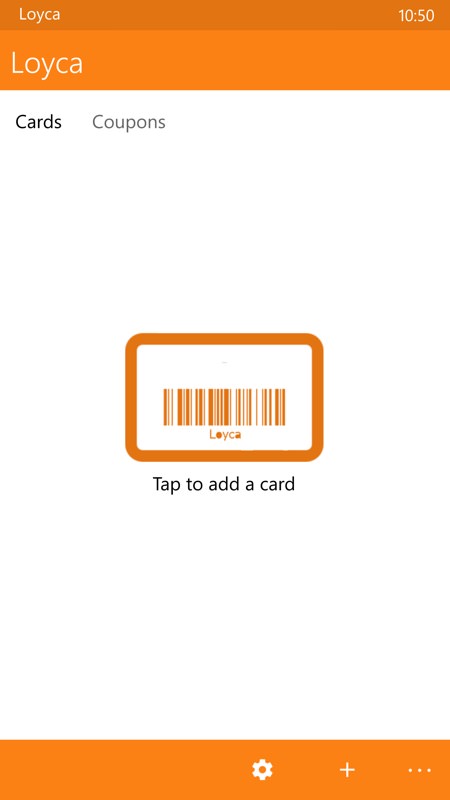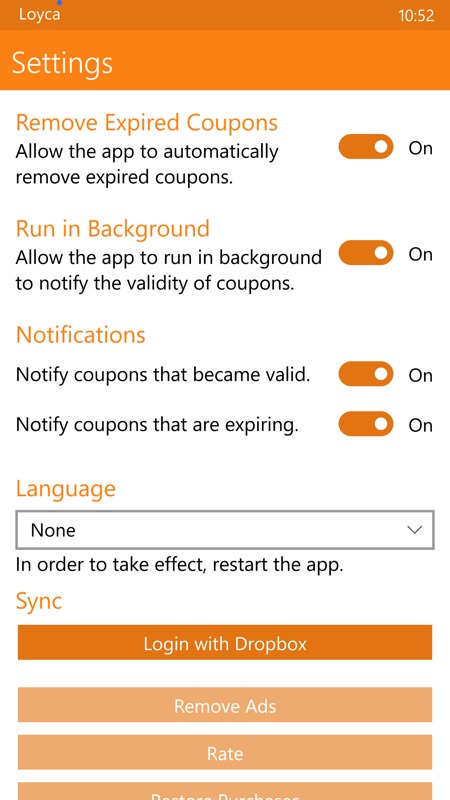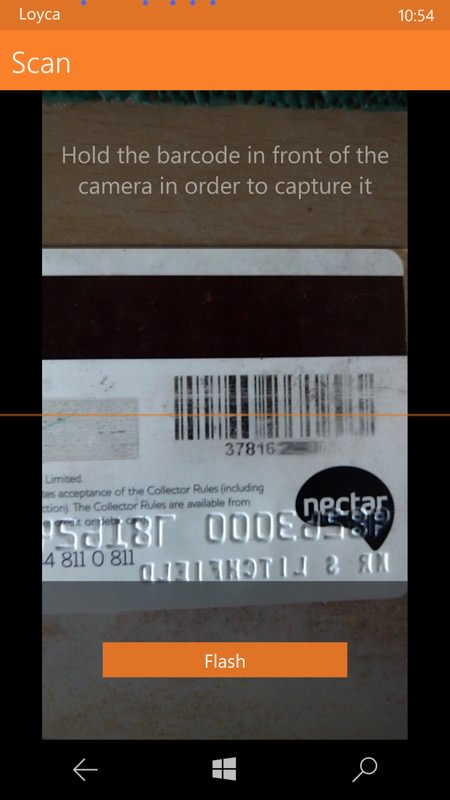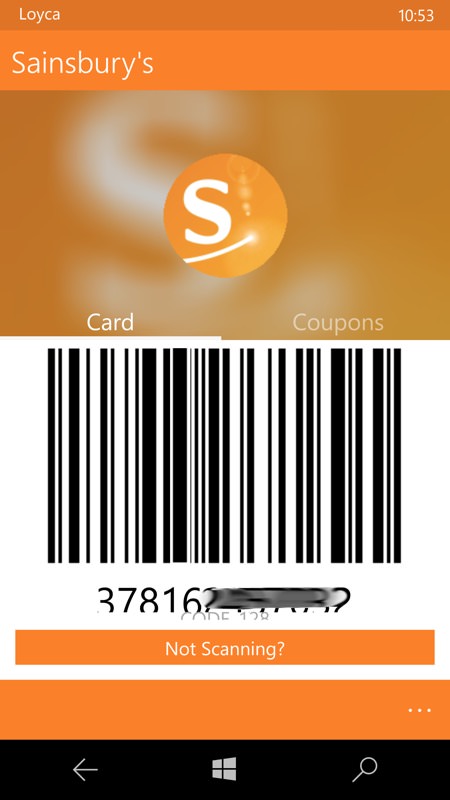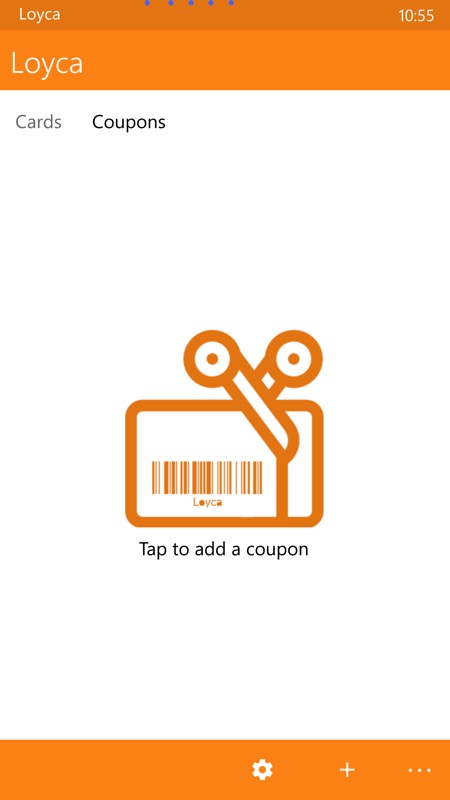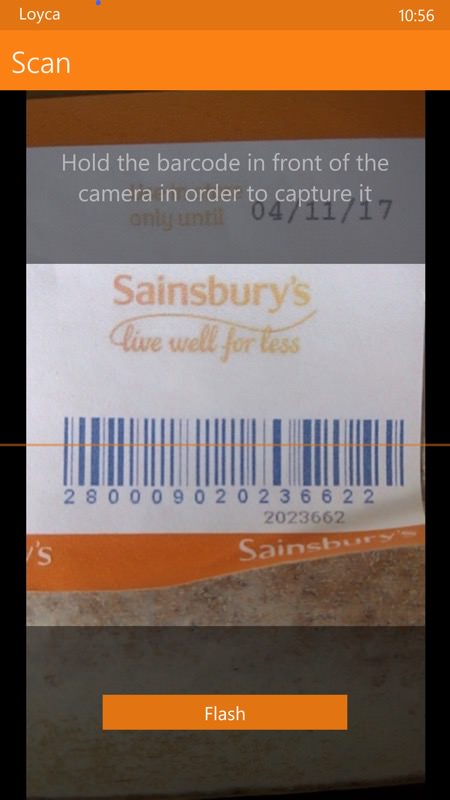 Some extra promo screenshots, to give you more of an idea: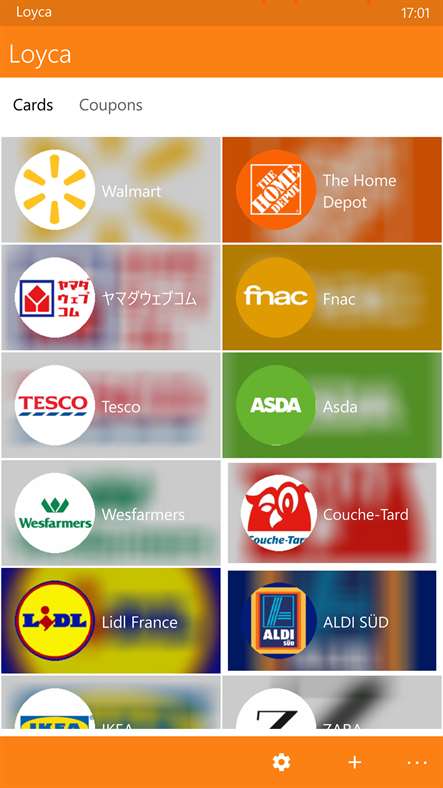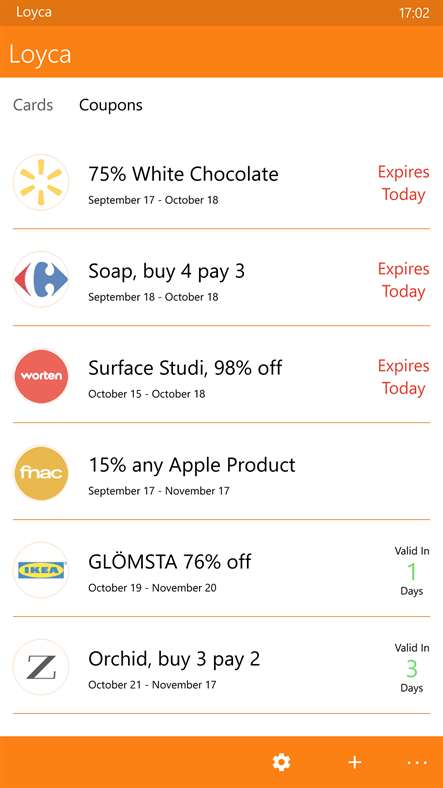 You can grab this in the Store here. Removing ads is about £1 and quick and easy. Let us know whether this works for you!