What is 'Focused Inbox'? Emails that are considered personal and not part of commercial or soclal campaigns. In the Google world, the items that would appear in your 'Primary' tab. Or, officially:
Focused Inbox works across all your email accounts, personal and professional. To create an inbox that "feels right" to you, the system takes into account emails and contacts with whom you interact, and filters out noisy sources like automatically generated or bulk email.

Anyway, here's the feature arriving on several of my UK Lumias today (on multiple accounts):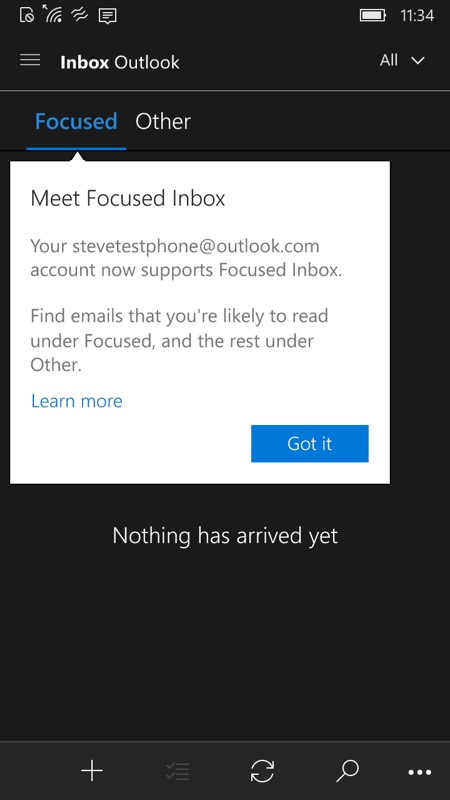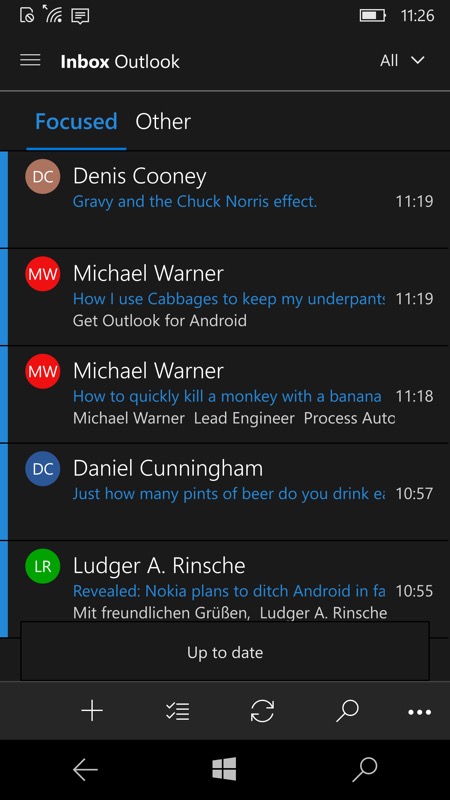 Comments welcome, how useful do you find this? Personally, I love it - my Microsoft email account has been deluged in 'generic stuff' for far too long!
PS. Obviously, this is a feature for Microsoft accounts only - it doesn't apply to IMAP and Exchange accounts from other providers that you just happen to access on your Windows 10 Mobiel phone!