From the (sic) Store description:
This app can scan 1D/2D barcodes, and the decoded content can do advanced use.

Support 1D/2D barcode: ean, upc, isbn and qrcode
Parse content: website, call, email, sms, location, vcard and e-invoice
Support e-invoice format: amount statistics and chart display
Preview content: website and geolocation
Map location assistance: geolocation and address(Switchable latitude, longitude, altitude and address)
Use the search engine to query the content
Can parse the barcode inside the clipboard
Support tiles
Here's Scanner One UWP in action: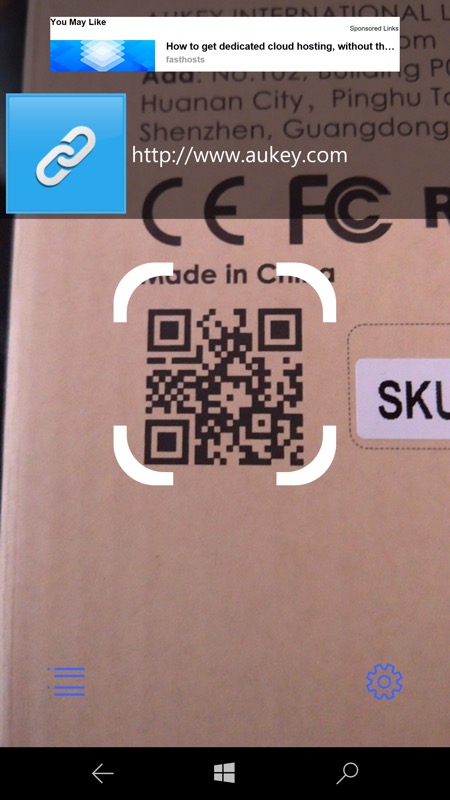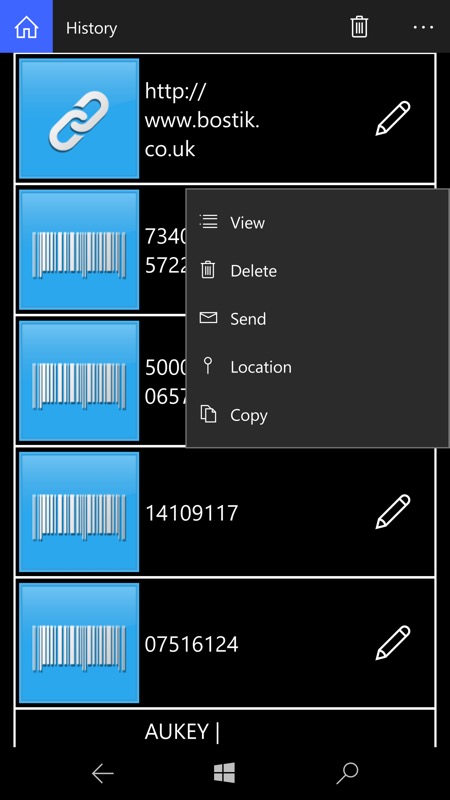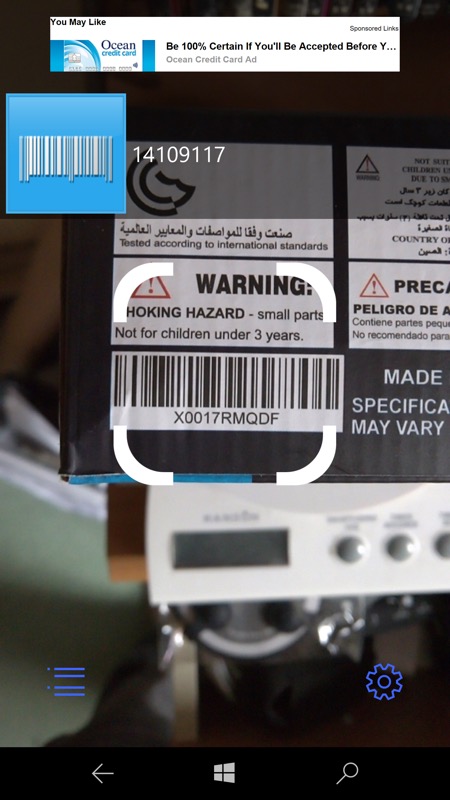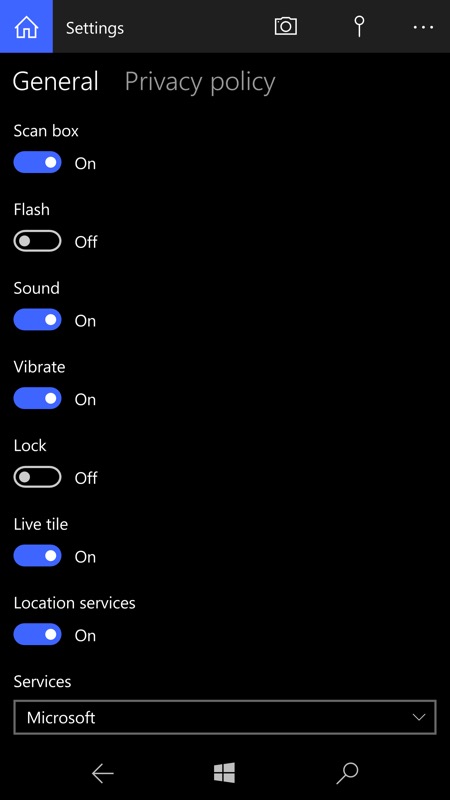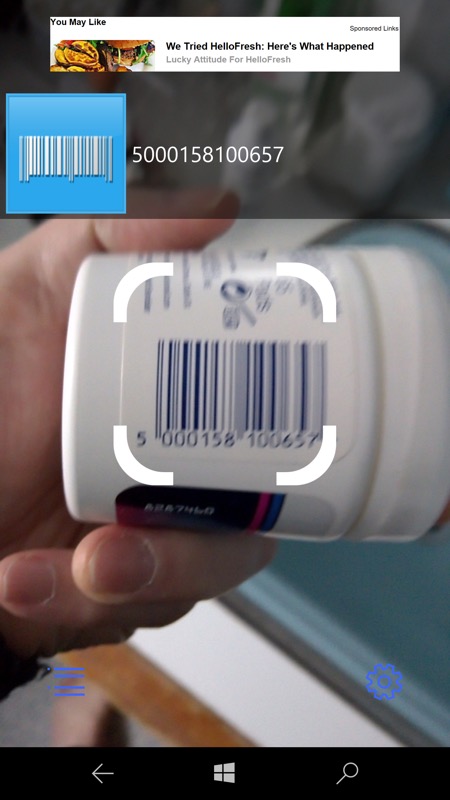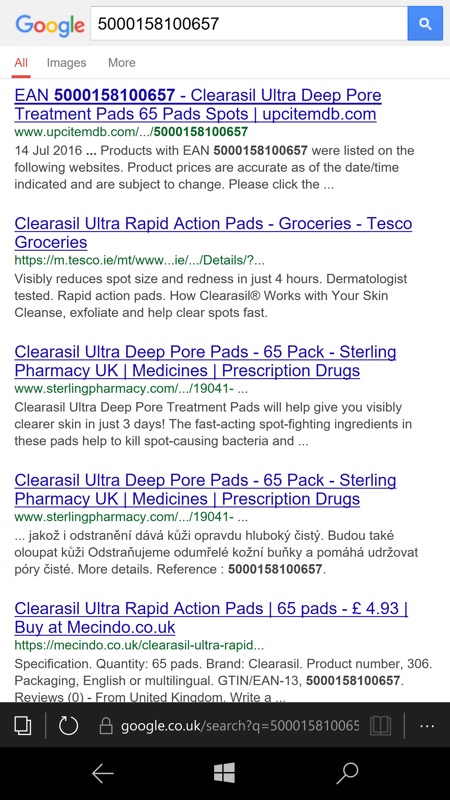 Scanner One UWP is still quite basic and I'd like the 'preview' to be a bit more intuitive and cosmetically tidy, but given that this is a free download then it's worth grabbing it and waiting for updates. You can get this ad-supported UWP utility in the Store here.