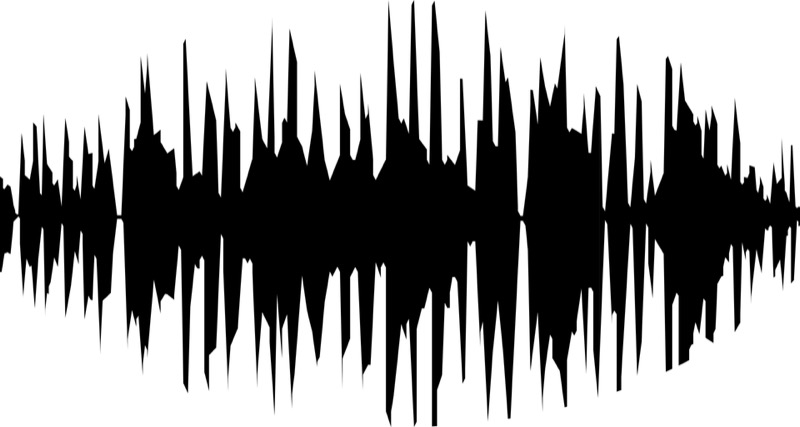 My gut feel is that some process in the OS that gets called on to play audio is suspended erroneously after a while and then takes the aforementioned delay to be brought back into life. So if I try and play audio fairly soon (within an hour) of previous playback then all is fine, but if I try and resume audio by switching back to an application after many hours then the delay kicks in.
Can any developers comment? Does this sound plausible? There's certainly no delay when resuming video playback.
It's also not device/installation-specific, since I see this on multiple phones on multiple rings and branches.
I complained about this in the Feedback Hub a YEAR ago, under the Anniversary Update - see the shot, below left. And there are others, for example the complaint below, right! It's patently ridiculous that a problem this obvious can exist for so long in a modern 2017 operating system, through multiple major versions.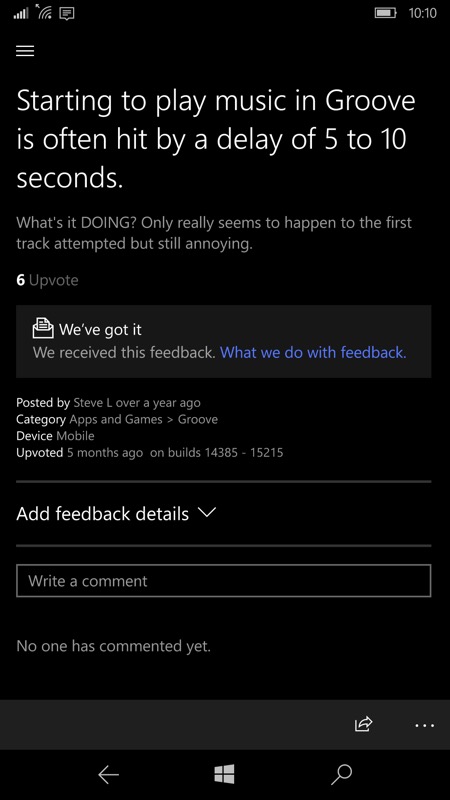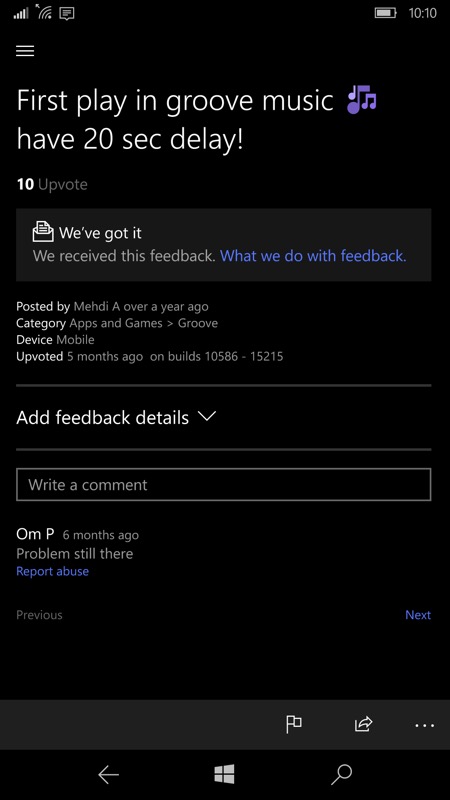 Let's hone in, in the comments, on why this happens, in case there's an easy workaround.