From the Store description:
Do you like to download music and videos for free? It has never been so simple and fast! TubeGet for YouTube, download, manage and facilitate your downloads of downloaded media directly from YouTube!

In addition to downloading media directly from YouTube, TubeGet also converts your media to a variety of formats and qualities audio/video!
And with a few caveats, TubeGet works well, though perhaps better on the desktop/tablet/laptop than on the phone: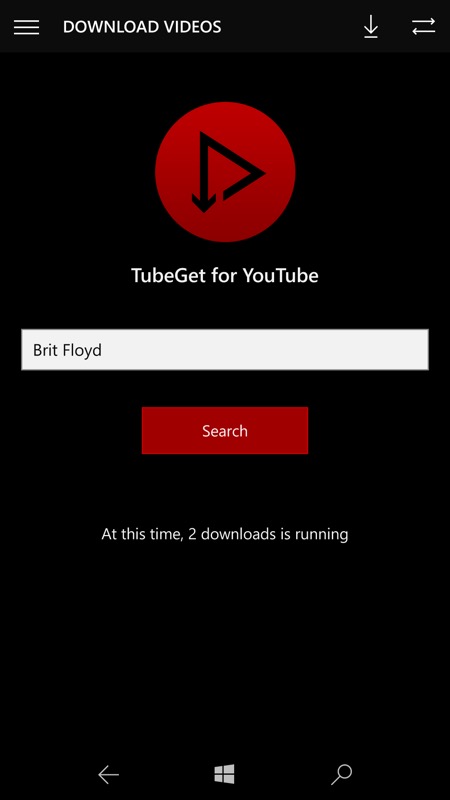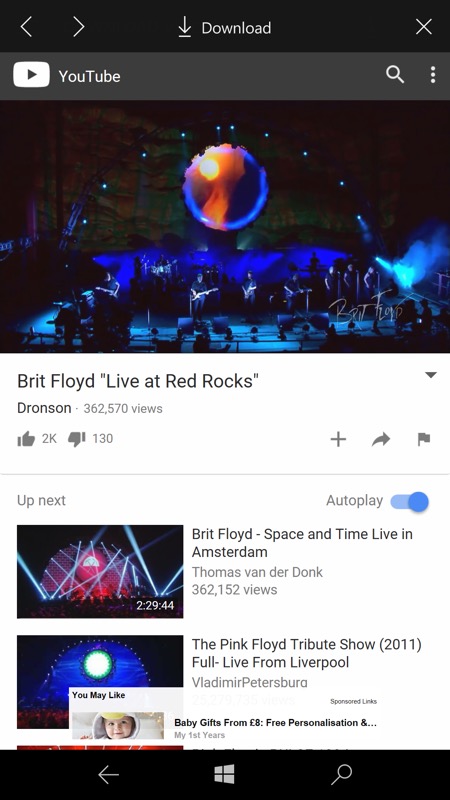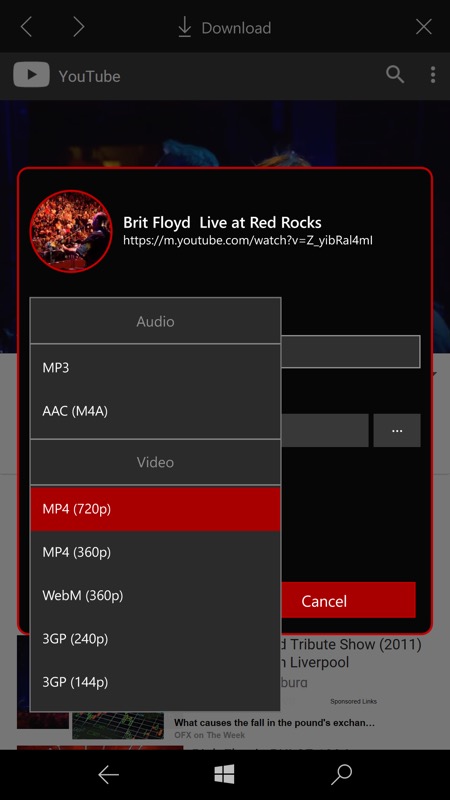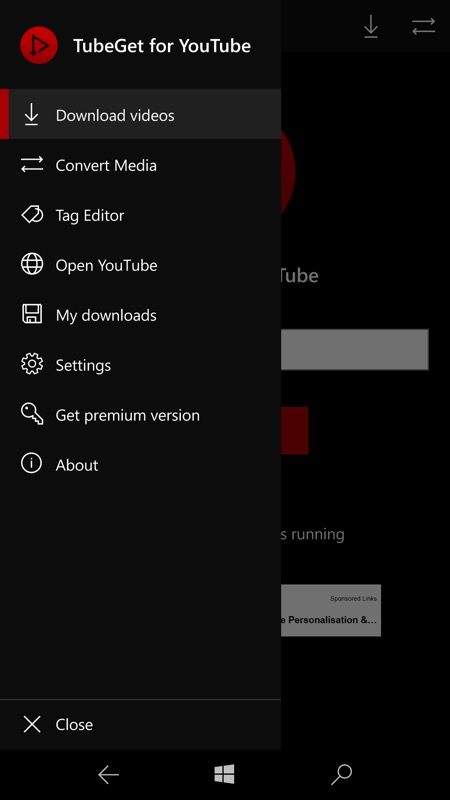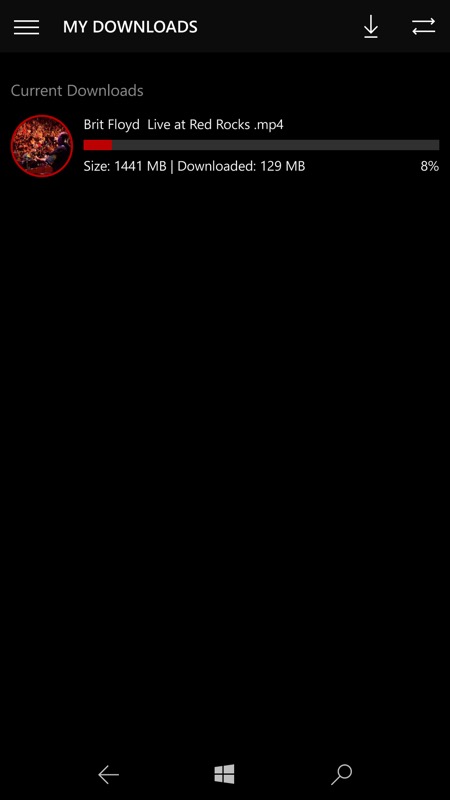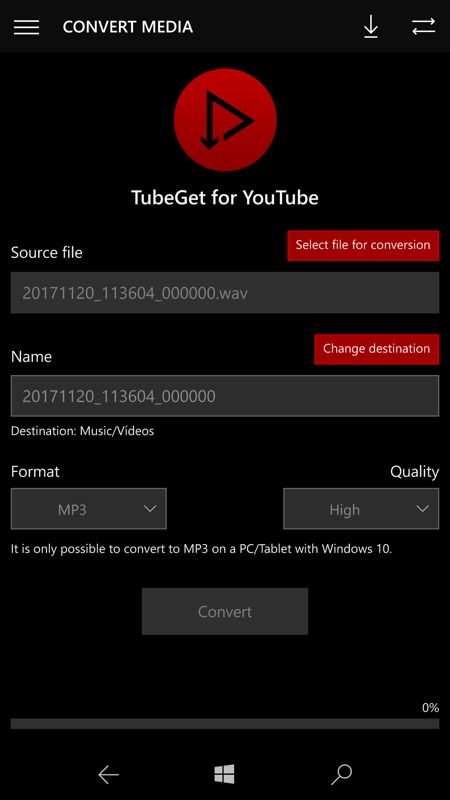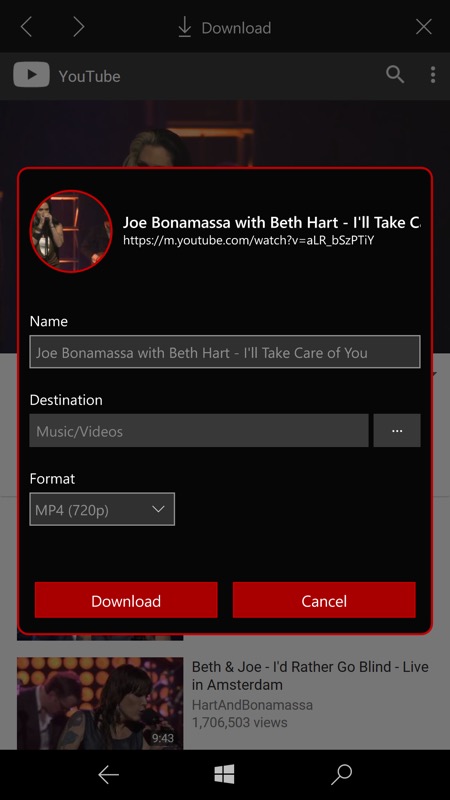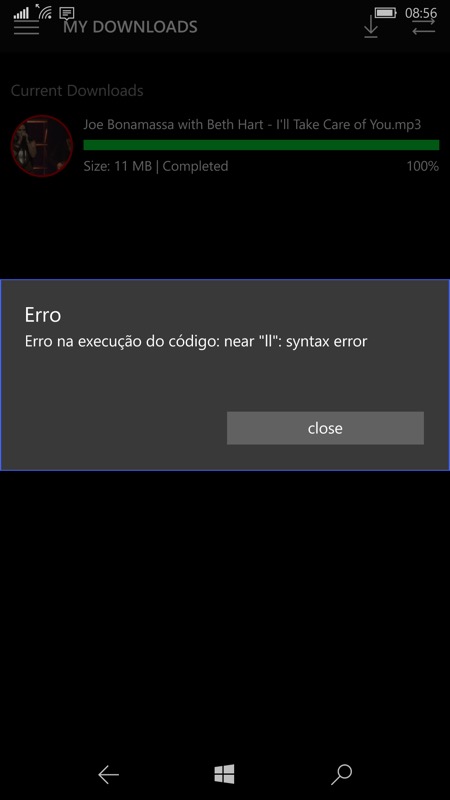 Ignoring the caveats and issues, this still works well enough to keep around - after all, you'll only be doing this once in a while. For the longer videos shown, I did find it easier and more reliable to use TubeGet on my Windows 10-powered Surface Pro. After all, having bought the in-app-purchase on Mobile, it's all equally applicable on the Desktop, plus the latter has a more stable environment (power, connection, etc.) for handling long downloads. The joy of the Universal Windows Platform!
You can grab this here in the Store. A few of the features (such as MP3 conversion) are part of the in-app-purchase, but it's only a couple of pounds.