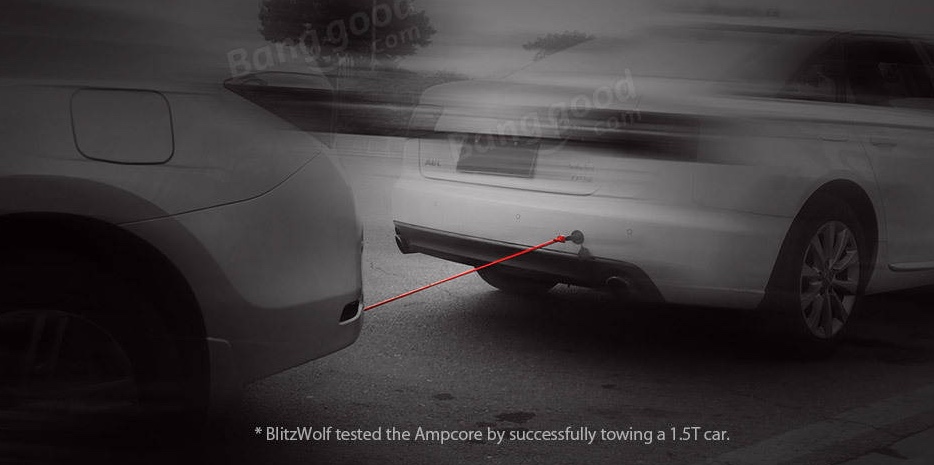 Essentially the AmpCore design is based on Kevlar cores for each conductive set of wires (note, not individual strands per connection), wrapped in layers of aluminium, TPE and Polyester: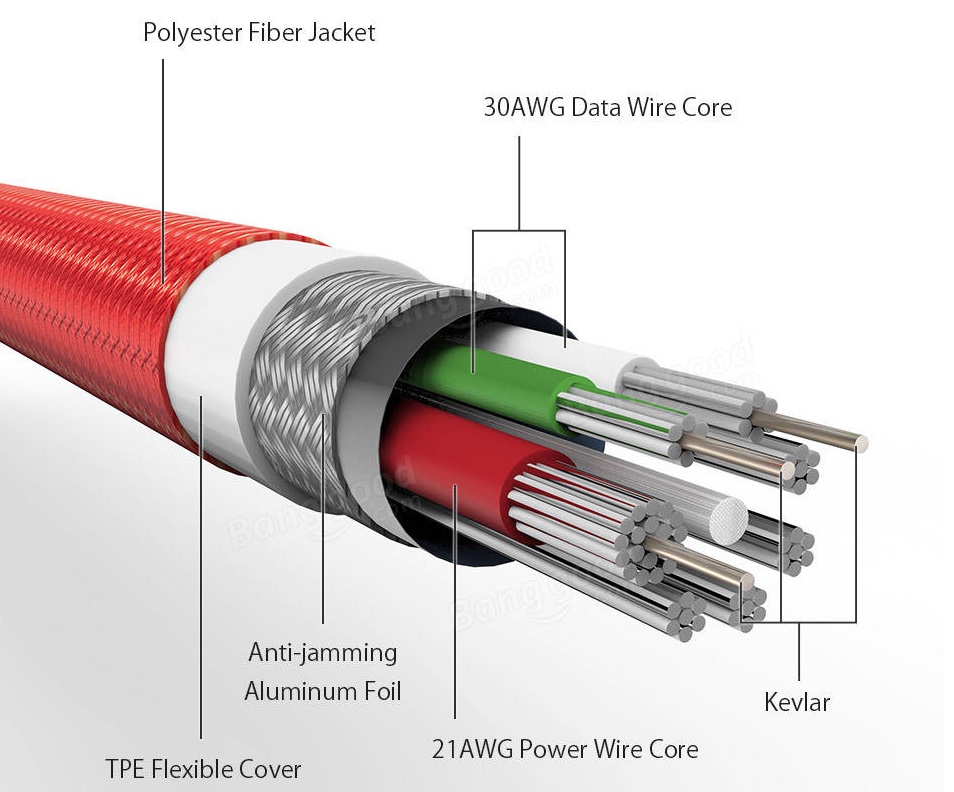 In the hand it's simply 'pleasantly braided' and tangle free, but inside it's seriously, seriously tough. I challenged my daughter to break it and she put the Blitzwolf design through a series of knots, pulls, even a tug of war with me - and then we plugged the cable back in between my IDOL 4 Pro and my Surface Pro and it still worked just fine. Mind you, if it can be used as a car tow rope(!) then I doubt that mere human interaction could damage it...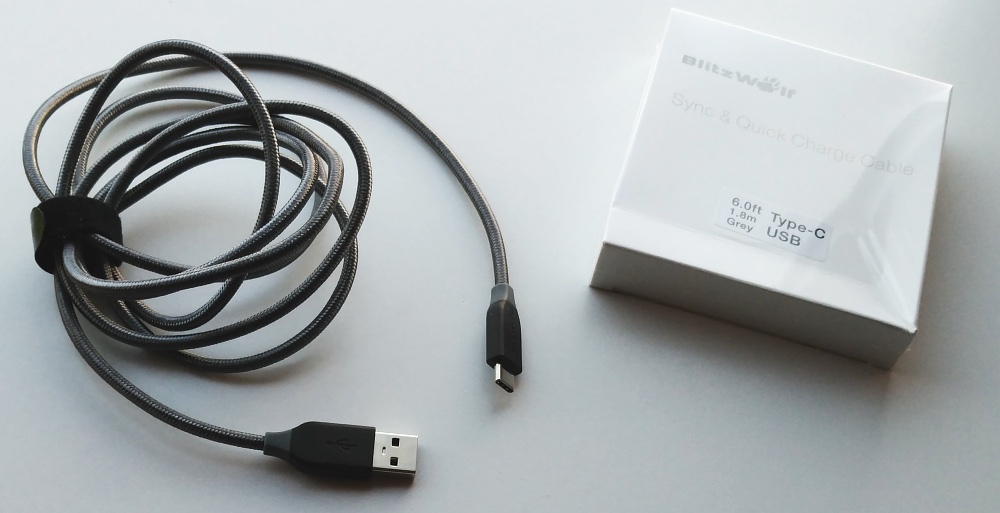 What's as impressive though, is that all this rugged high tech isn't much more expensive. I know this sounds like an advert, but each cable (available in various lengths and colours) is between £6 and £8 on Amazon UK. Which, for a reliable Type C cable that will last a lifetime, seems well worth it to me.
In terms of electrical specs, from the product description:

56kΩ Standard Resistor is included to ensure that your device will not drain extra power out of the power source, which may lead to over-heating and serious issues.
Premium Quality Materials: Nickel-plated reversible connector heads and 1.8m/6ft durable braided wire sheath with 21AWG power and 30AWG data tinned copper wire cores can be bent over 5000 times with no change in performance.
Fast Charging: Supports 3.6-12V fast charging at up to 3A current, compatible with Qualcomm QC2.0, QC3.0, MTK Pump Express Plus and other fast charging technology.
High Speed Data transfer: Data transfer speeds of up to 480MBps and also supports charging during data transfer.
High Comparability: Compatible with most Type-C port digital devices such as smart phones, tablets, MP3 players, PDAs, digital cameras/camcorders, hard drives, e-readers, power banks and portable game players.
In addition to Amazon UK, you can also find these cables on BangGood here (cheaper, but you'd have to wait for shipping from China).
PS. If you have an older microUSB-charged phone then this cable is available in AmpCore form here (and here on BangGood). Or if a partner or family member has an iPhone then there's a Lightning version too (and again on BangGood).
PPS. For 40% off on Amazon UK, try the coupon codes 7DMQVT26 for the Type C, LXAZLC5S for the Lightning version and KYYIDOKW for the microUSB version.