From the Store description (sic):
A Very safe and easy software to manage the password.
Use OneDrive or roaming folder to store the password data, and it can be more terminal roaming.
Software has no networking, so the data only exists in the native or OneDrive, absolutely not to obtain the stored password.
The storage location users choose, roaming folder or Onedrive
Stored AES encrypted file used to store, even if the files are losed, but others can't see the information of password.
Data can be imported and exported with AES encrypted.
Because the server does not get the user information stored password, so you need to log in Microsoft account to achieve roaming.
I gave Keepass UWP a quick run through anyway: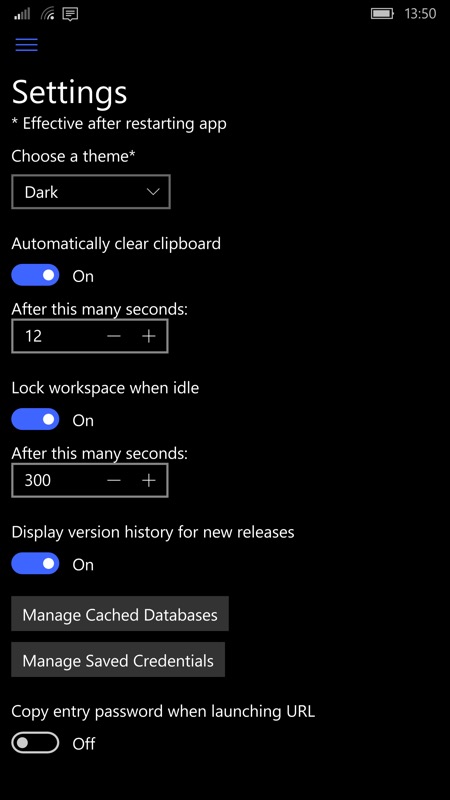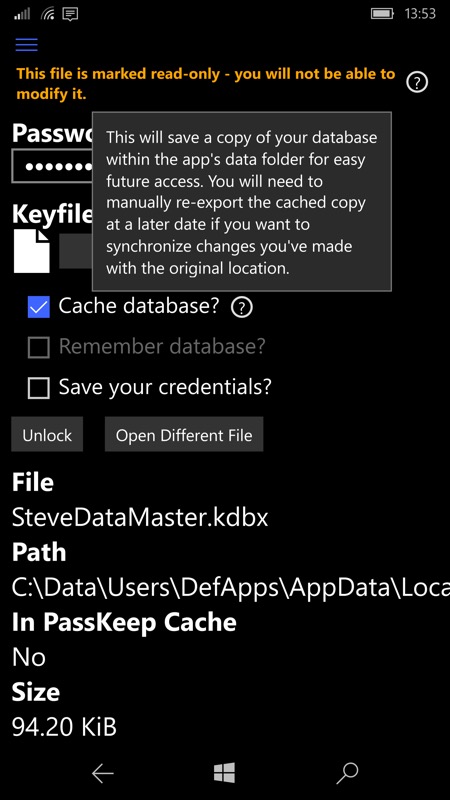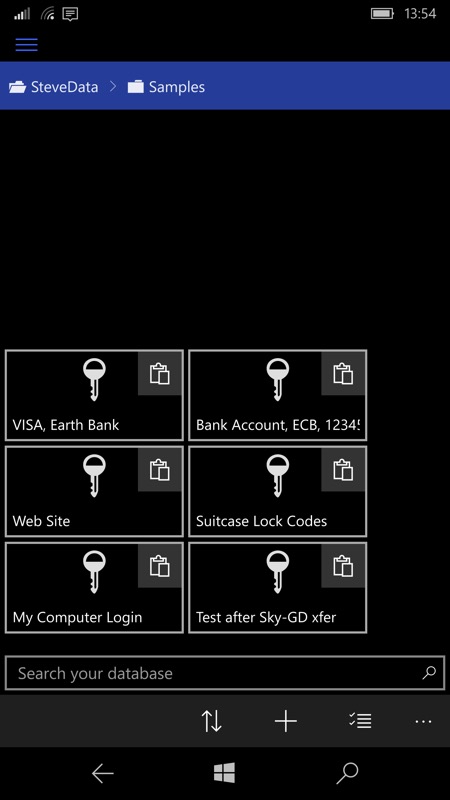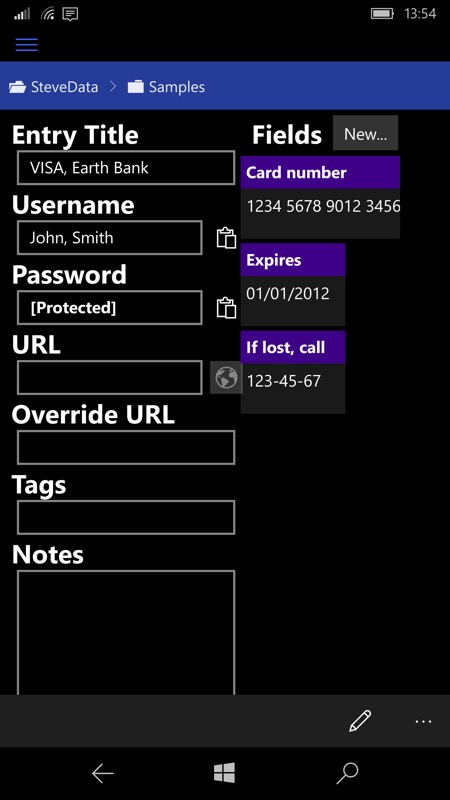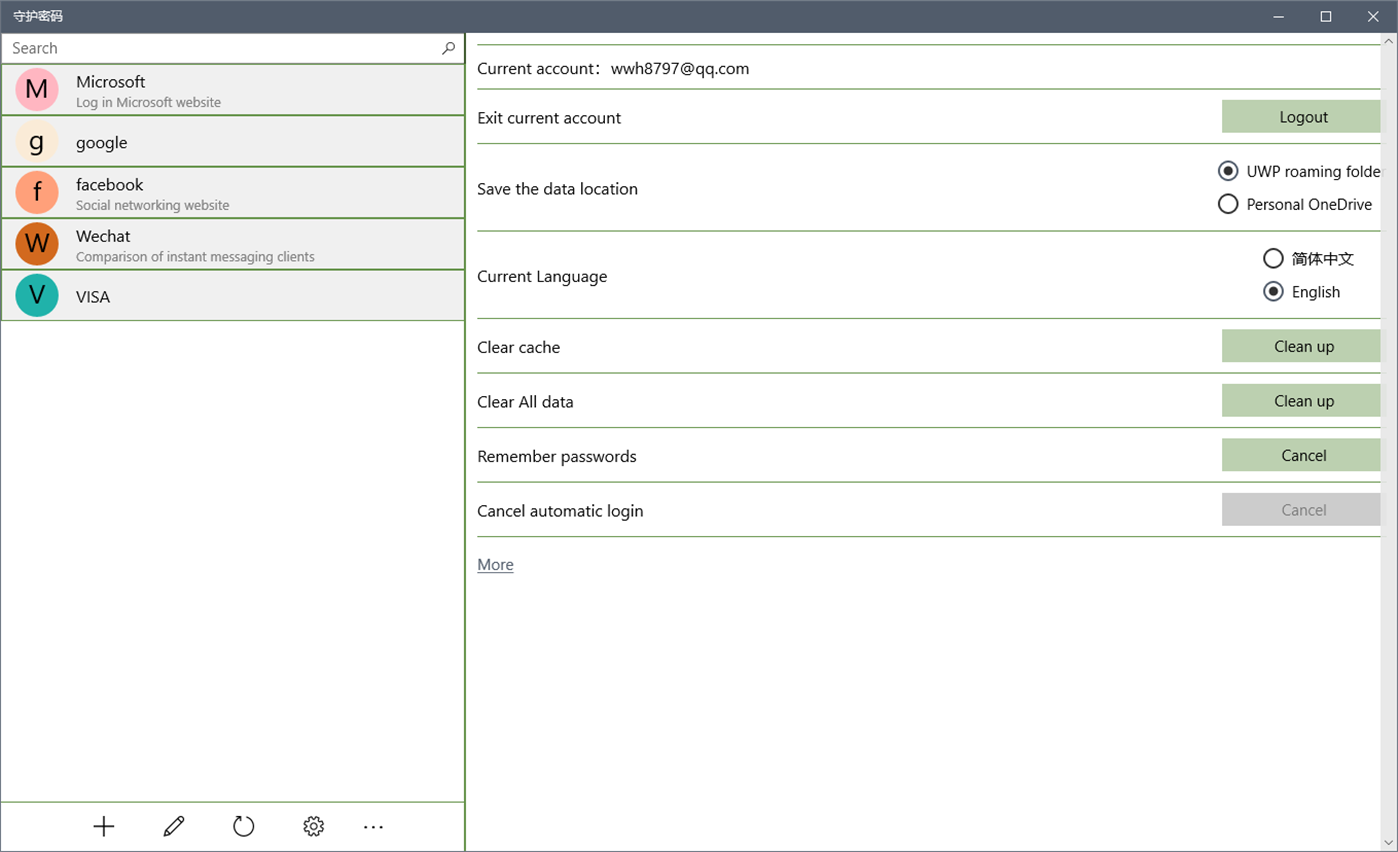 Normally £1, this is free in the Store for next nine hours as I write this. Comments? Which KeePass client do you use? Me, I'm still searching for the perfect do-everything app!
PS. Sod's law - a few hours after I posted the above article, the developer decided to update the app in the Store with a new UI. The bottom screenshot above (from the PC) reflects the new cleaner look. Also notable is that you have fewer choices in terms of file/location - probably for the best.