From the Store description (sic):
This is easy and fun game. Objective is simple. Collect crystals, avoid red elements.

Collect crystals
Avoid red crystals
Be fast and precise
Find your way
The premise is simple - perhaps too simple, then. The enemy robots seem to have no awareness of your robot's position, so there's no chasing involved (Pacman-style). Mind you, there's still stress and pressure, thanks to a clock running all the time on screen - let this run out and it's back to the start of each level all over again.
Here's Arcadian in action: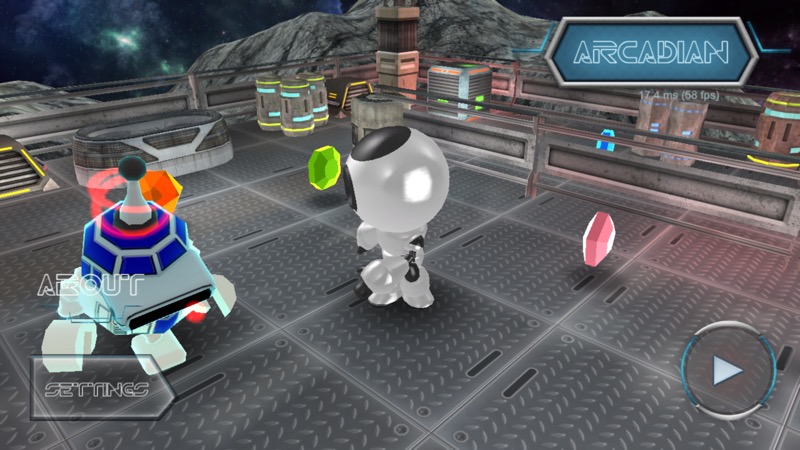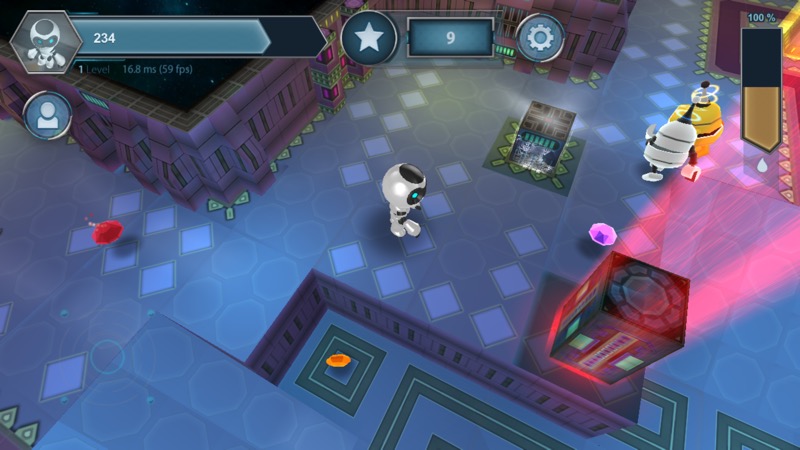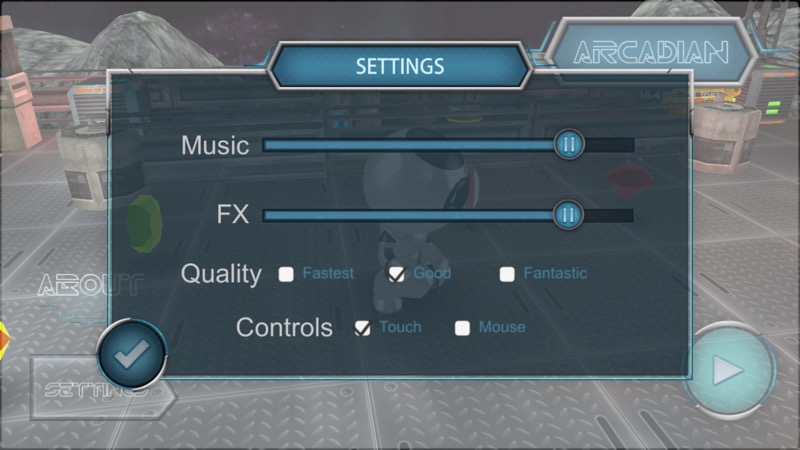 The only thing to watch for (other than red sparkling 'danger' crystals) is that loading Arcadian in the first place can take a while - up to 20 seconds on my fast Lumia 950 XL. So be patient - there's a lot of graphics to load up into RAM.
You can buy Arcadian here in the Store. There's a limited free trial too.