From the Store description:
The game is based on the popular TV show. If you need help, you can use the famous Millionaire lifelines: Phone-A-Friend, 50:50, and Ask The Audience!

Supported languages:

English
French / Français
Russian / Pусский
German / Deutsch
Spanish / Español
Italian / Italiano - Vietnamese / Việt Nam
Hungarian / Hungarian
Romanian / Romanian
Arabic / العربية
It plays slowly, but about the right pace if you're bringing a family along with you, i.e. you're all playing together against the phone, I found. The questions are presumably sourced from a public domain trivia question set, but it's quite large and I've not had the same question repeated yet.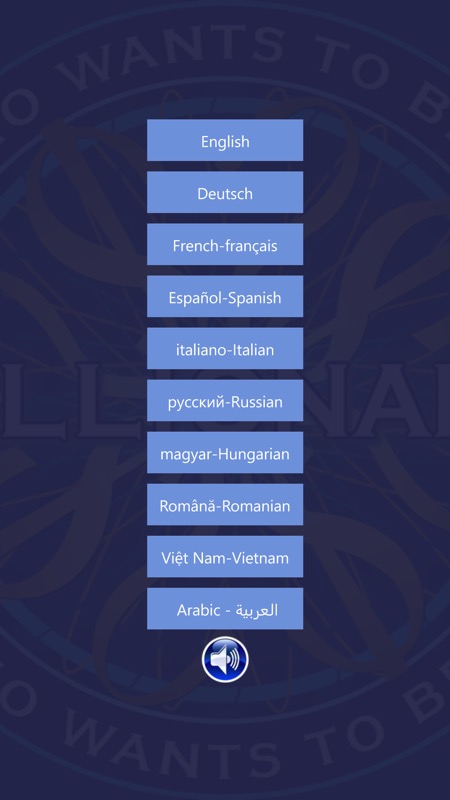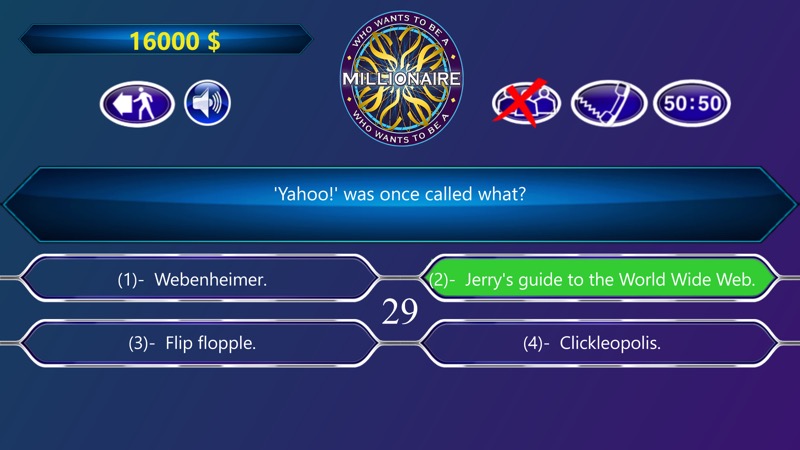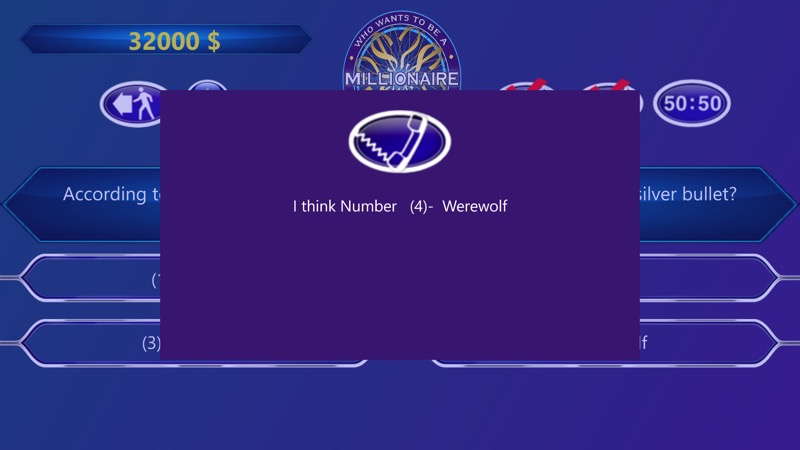 You can download this in the Store here.
* See comments below - on mainstream devices (e.g. Lumias), banner ads show beneath answers!