From the Store description:
(LARGE DOWNLOAD - check you have enough free space on your device.) With almost 30,000 destinations around the world, Wikivoyage Offline Travel Guide by Kiwix is a complete resource for travellers and tourists, or anyone interested in the locality they are visiting. This app functions completely offline, so you are not limited in your ability to consult travel information by lack of access to the Internet, or by slow and unreliable access speeds.

The app is packaged with an archive containing the full text and images from the English-language edition of Wikivoyage (http://www.wikivoyage.org) from December 2017. The archive will update automatically from the Store when we release the update via this app. WARNING: the archive is 700Mb, and you will need at least 2Gb free space to download and install -- if using a phone, we recommend you install this app on your microSD card (you can change the location for download and installation of apps from Settings -> System -> Storage).

The app is a packaged version of Kiwix JS Offline Wikipedia reader(http://www.kiwix.org). As well as Wikivoyage, you can download (in advance of your trip) one or more archives (called ZIM archives) from the Configuration page of the app, enabling you to consult material from Wikipedia, Wiki Medicine, Wiktionary and many other sources. You can even download Wikivoyage, Wikipedia or Wiktionary in different languages. While on the plane or train, you can consult in-depth historical information from an offline Wikipedia archive to supplement the practical information in Wikivoyage.

Here's Wikivoyage by Kiwix in action on my Lumia 950: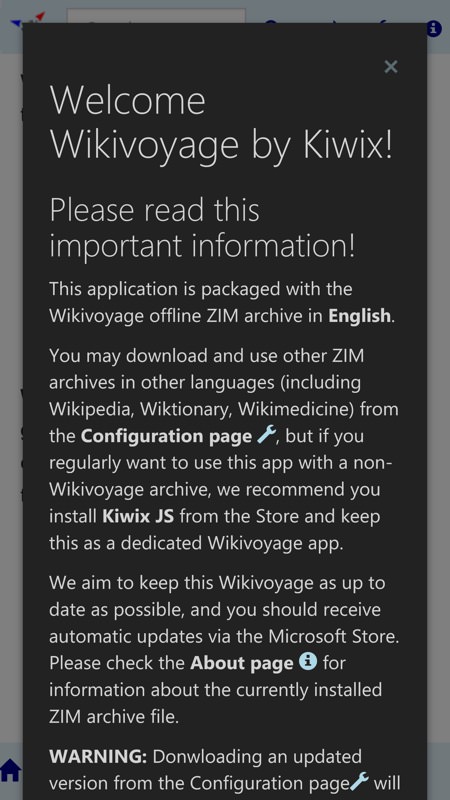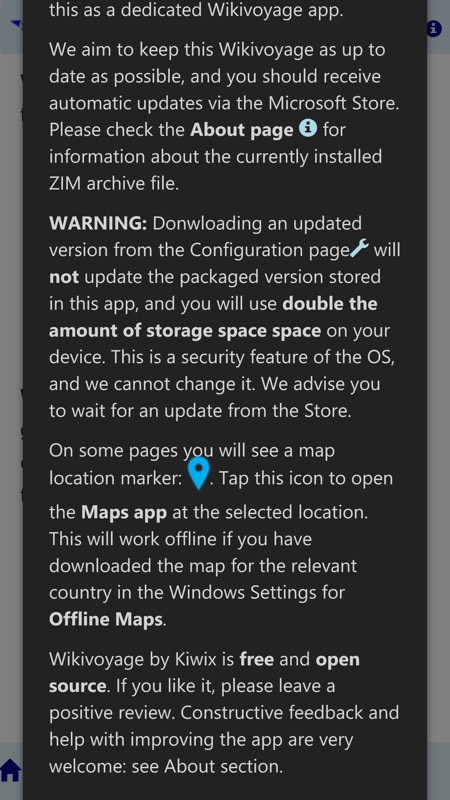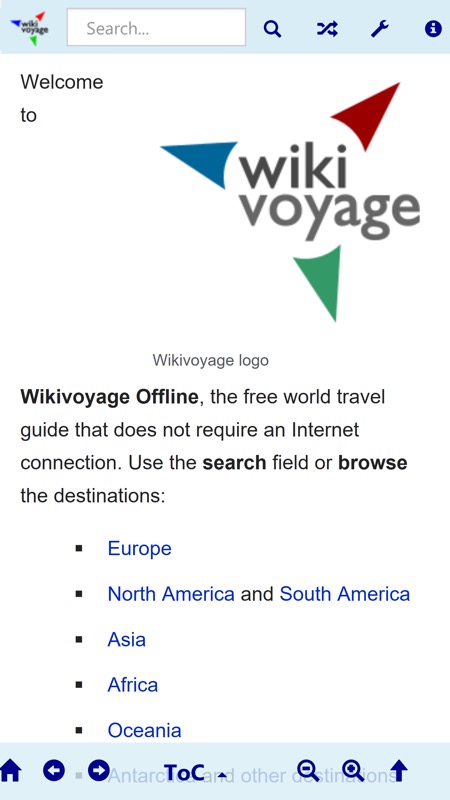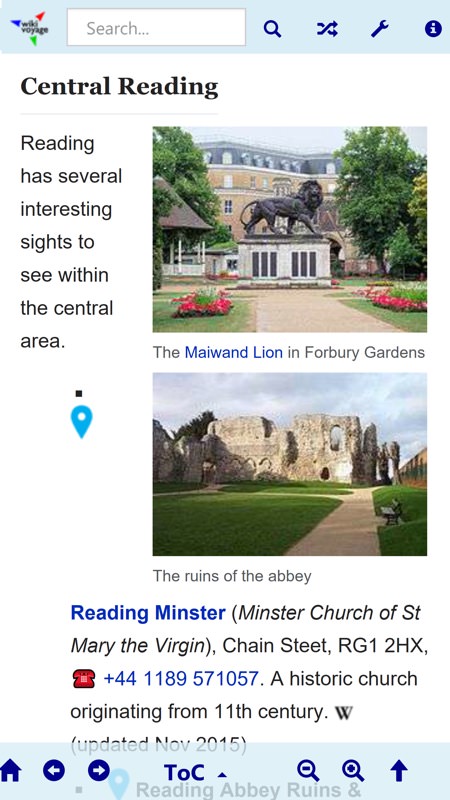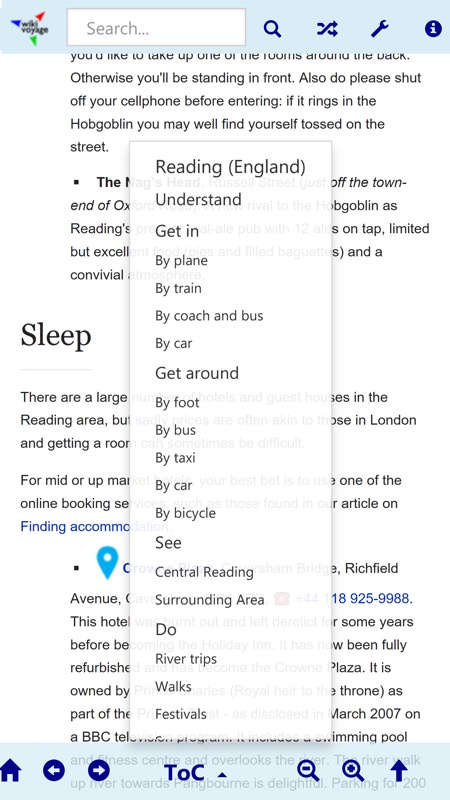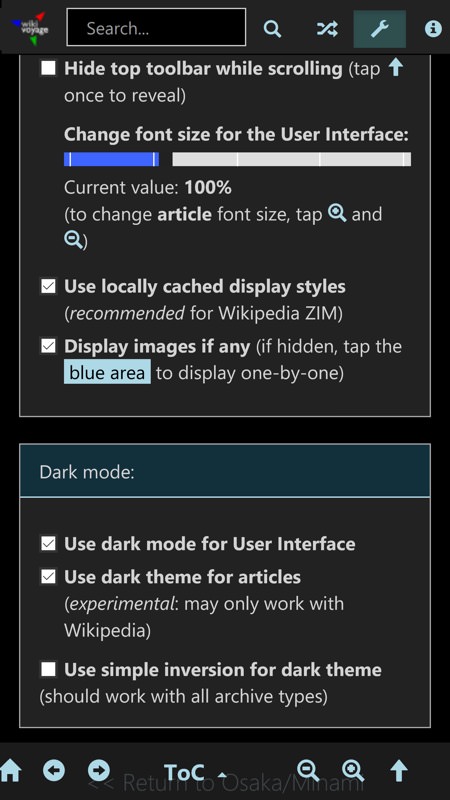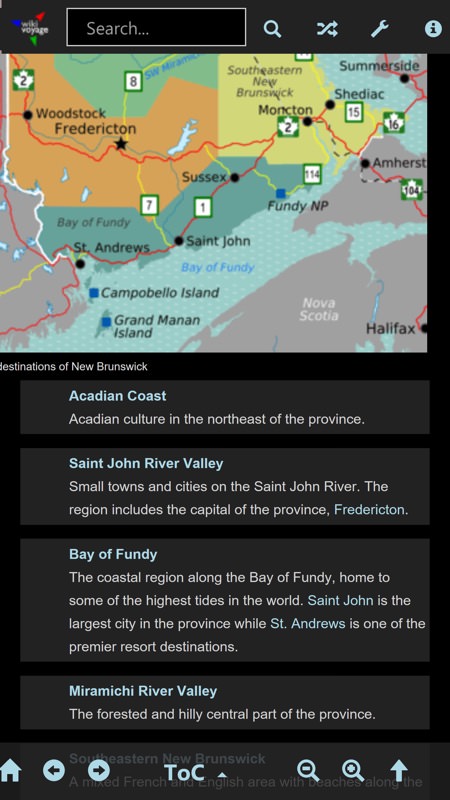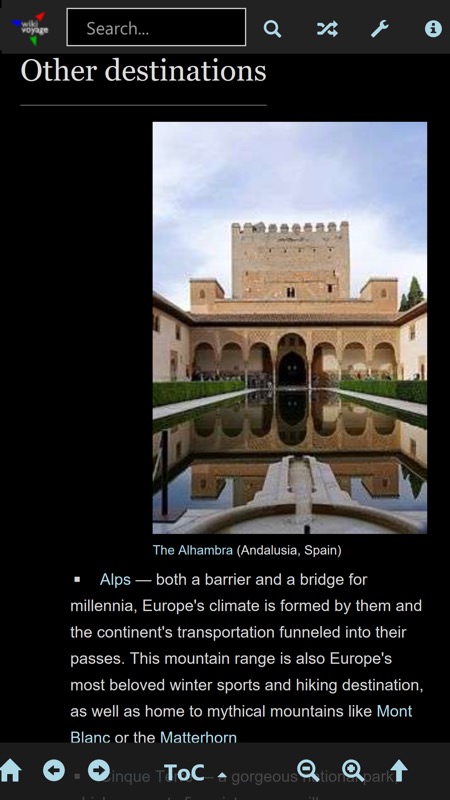 I was impressed, checking out my own home town, there was a LOT of useful information about getting there by various means and what to do when you arrived. Comments welcome on coverage wherever you are.
You can grab Wikivoyage by Kiwix UWP here in the Store - it's all free - and open source to boot!