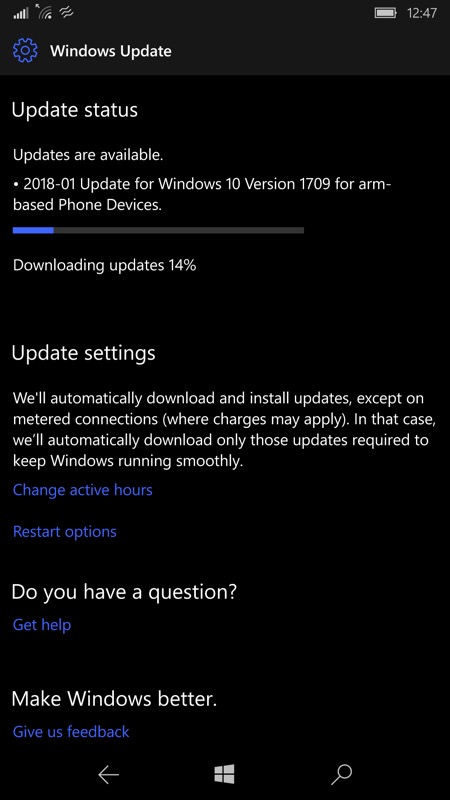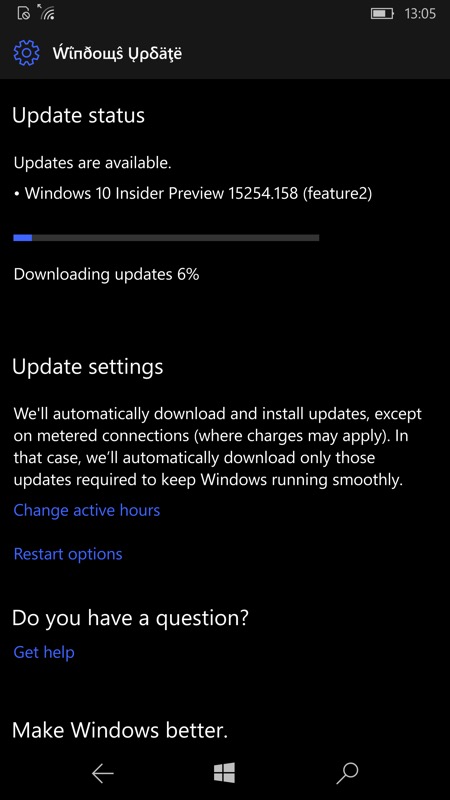 As usual, you can make sure your phone is bang up to date in Settings/Update etc, whichever Windows 10 Mobile-running phone you own, regardless of branch or Insiders status. In most cases on Fall Creators Update or above, you'll end up on Windows 10 Mobile build 15254.158.
If your phone is maxed out at the Creators Update then today's patch will take you to build 15063.850; if your phone was never on the Insiders Programe or limited in other ways to the Anniversary Update then you'll end up on build 14393.2007.
What's odd is that Patch Tuesday was only three days away - was Microsoft really so worried that they pushed out a separate big update? Or have they simply pushed out the Tuesday update three days early, since there was no reason to hold it? For phones, at least? Or perhaps there's more to come? Watch this space!
A fast and good response by Microsoft across the board to Spectre - and to Meltdown on the Desktop, which is another recent vulnerability that affects Intel processors. Apple is also being quick, for iOS and Mac OS, rather leaving Google's own Android as the very poor relation here, since it'll take many months (if ever) for even the majority of Android phones to be patched - and that platform is far more vulnerable anyway, thanks to its large footprint and the ubiquity of people installing applications from dodgy locations, with only one check box in Settings to stop them.
Yet again, I come back to security as at least one major strong point of Windows 10 Mobile.
PS. I've also added a screenshot above of the update for Fast ring Insider phones, which are also picking up Windows 10 Mobile build '15254.158 (feature 2)'. This includes the same security patches, of course. And possibly not a lot else, but then we may get more on Tuesday(!), pointed more back towards rs3_svc and even rs4_svc 'branches'. The situation is a little fluid right now!