From the Store description:
Meme Generator Suite is the best and most feature rich meme generator for Windows 10! This app allows you to create the greatest memes and share them in your favorite social networks.

Online access to 100,000s of memes (powered by memegenerator.net).
Generate memes from your own pictures.
Generate KEEP CALM posters and Jo Baka memes.
Move, resize and change the color of the text.
Includes an Offline Collection with more than 300 memes always ready to go!
Manage your Favorite memes and add or remove images from your Offline Collection.
Upload your images directly to Imgur.
Share your creations online in your social networks (Facebook, Whatsapp, Instagram, Twitter...).
Very nicely done indeed, too. Here's this UWP utility in action, you'll be thinking up viral slogans in no time at all!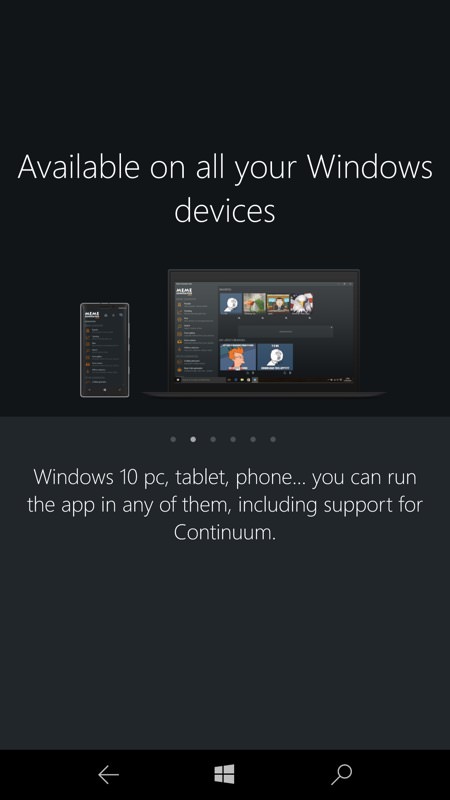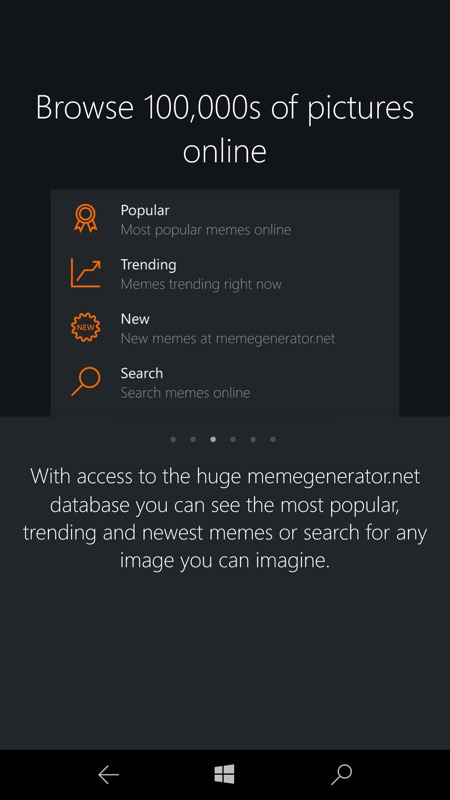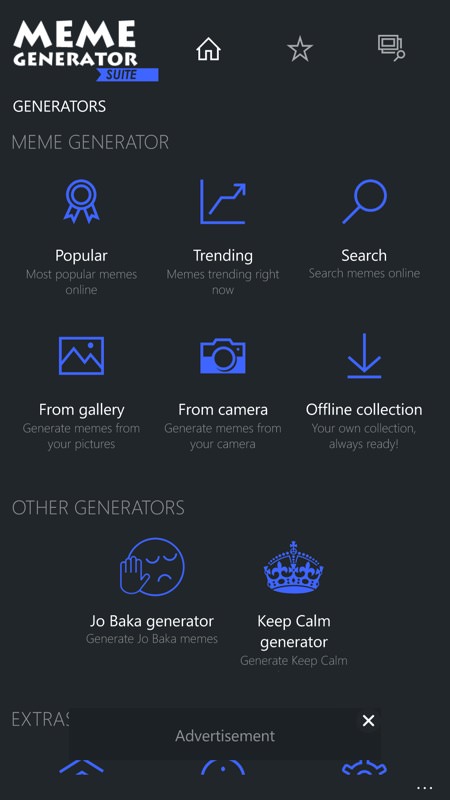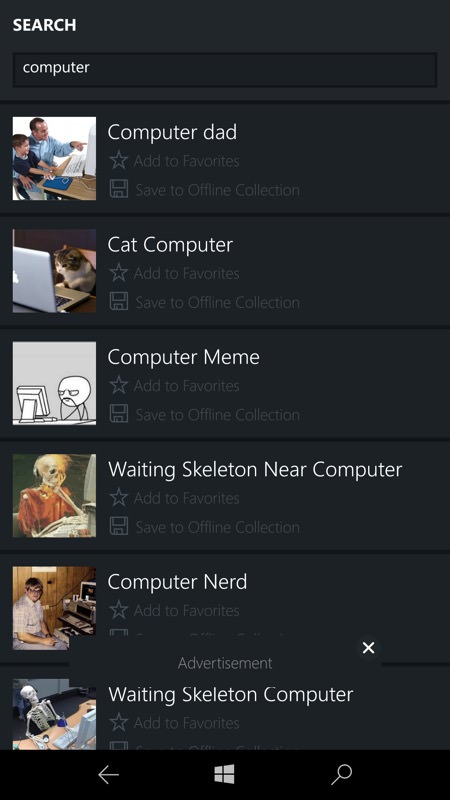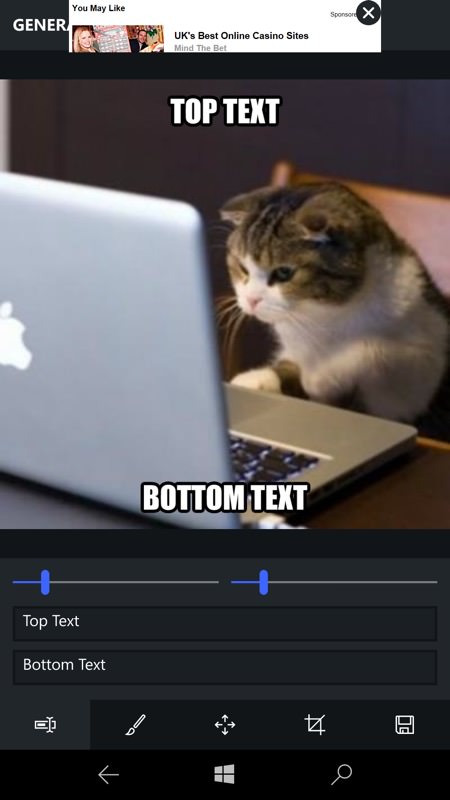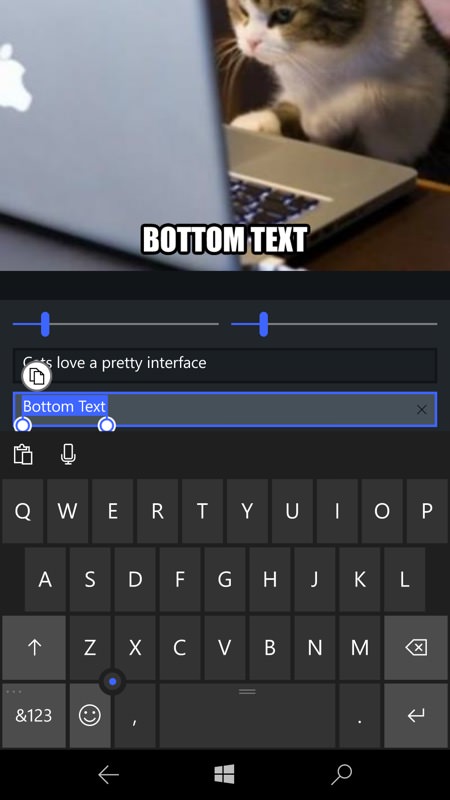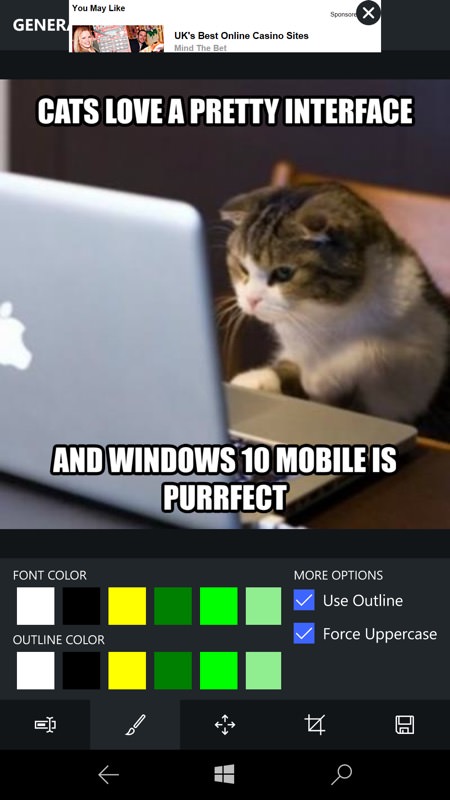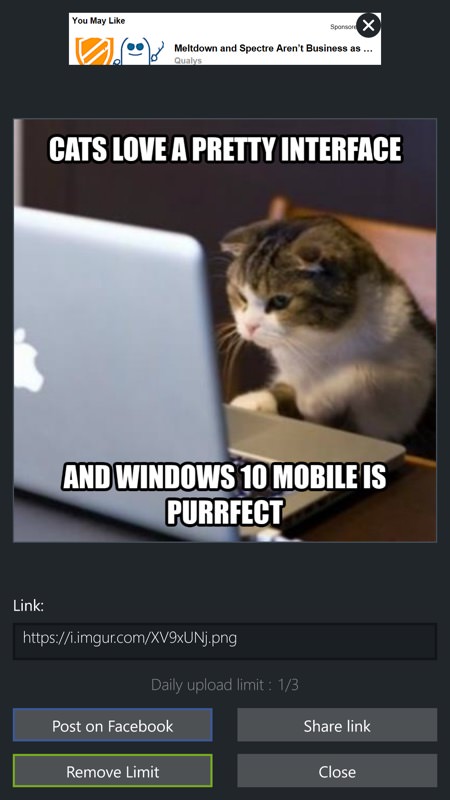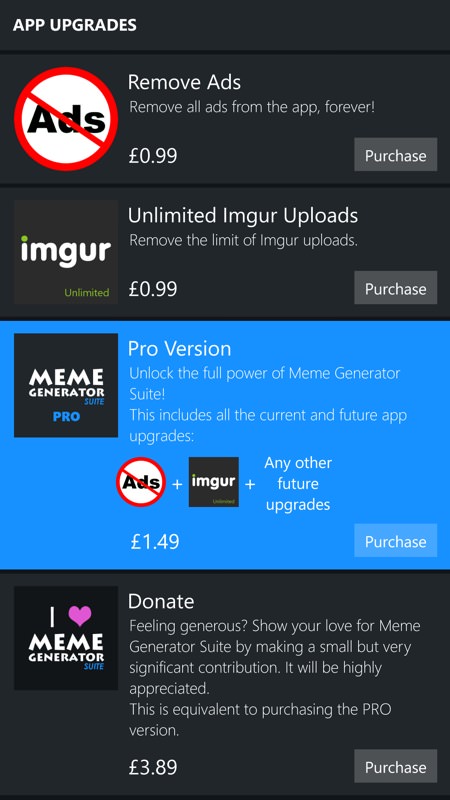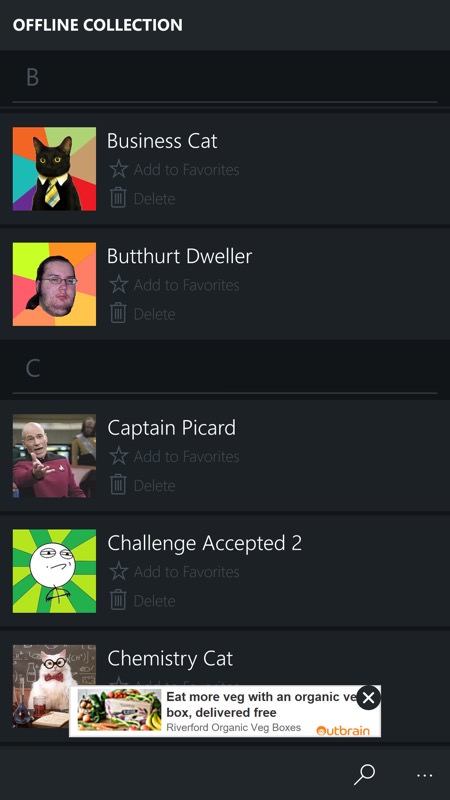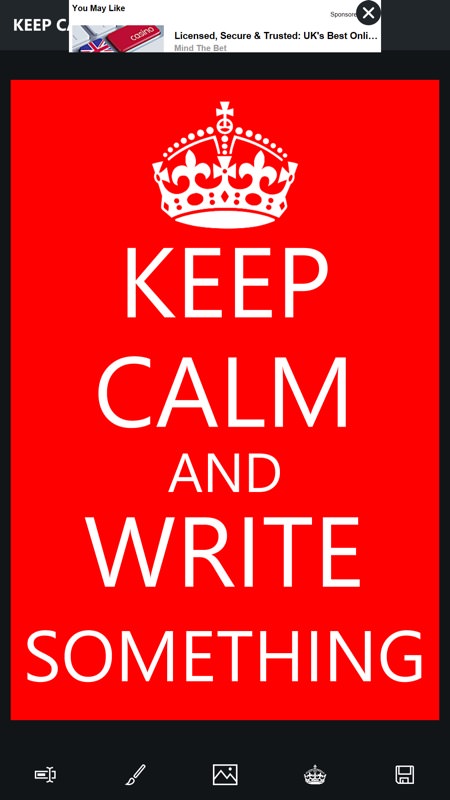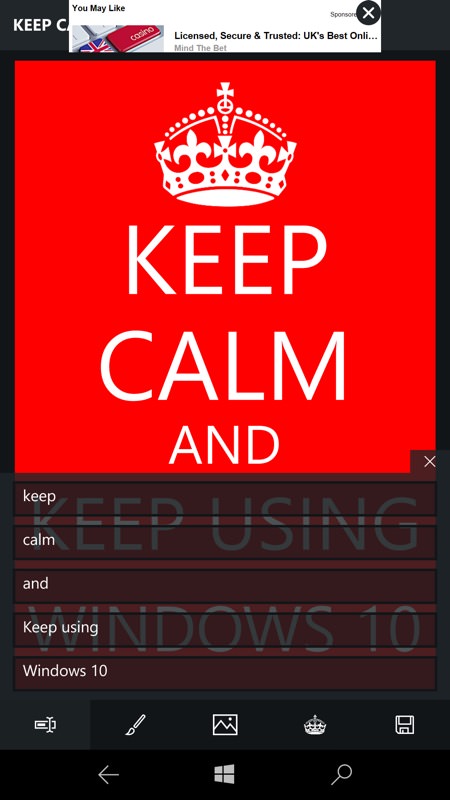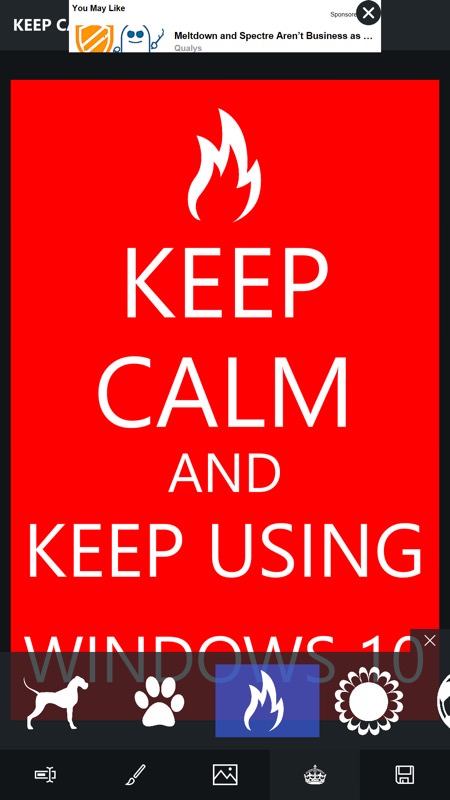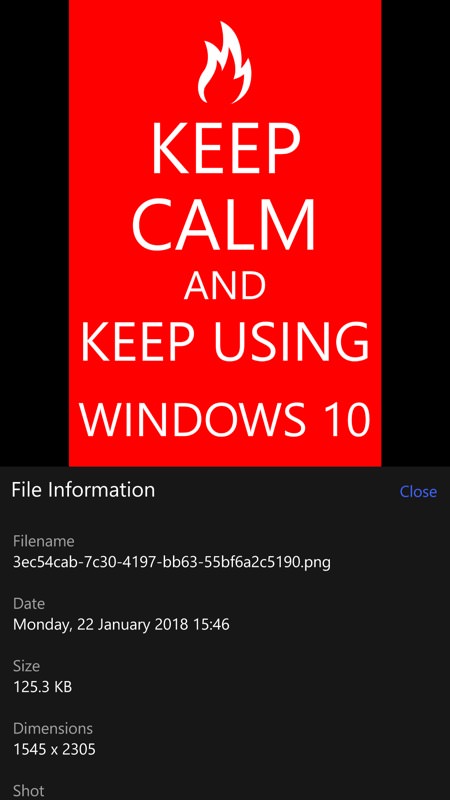 You can grab this for free in the Store here. A glance at the changelogs will show you how actively this utility is maintained. Recommended, if you're into this sort of thing!!