From the minimalist Store description:
Isometric puzzle, based on light physics, for the most persistent and clever gamers!

There is forgotten fireless lighthouse is the sea. Using mirrors, portals and other tools, deliver energy and set light to the lighthouse again!

Which doesn't tell the half of it - every level, pack after pack, ups the ante, adding complications, real time elements, as you attempt to transport and convert light energy from various reservoirs to a failing light house.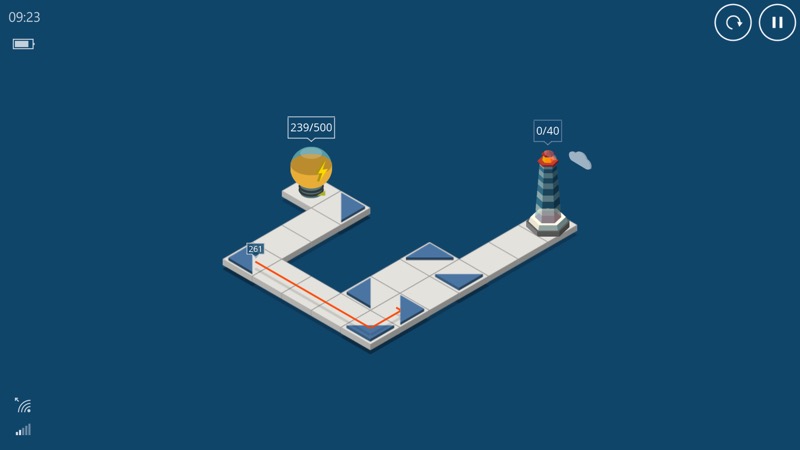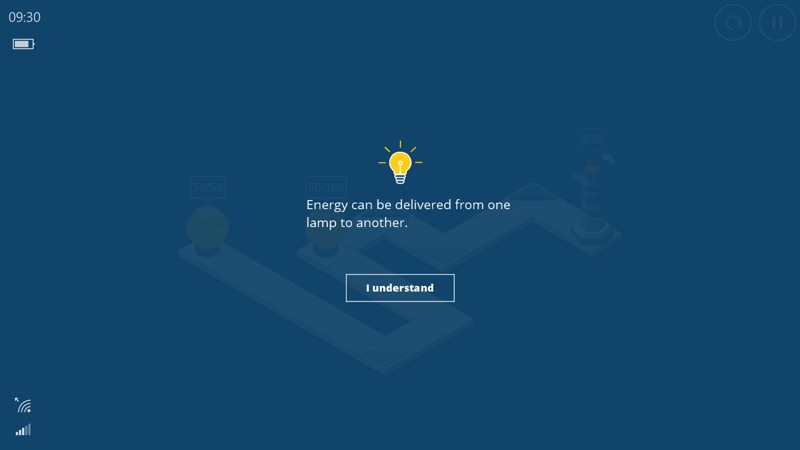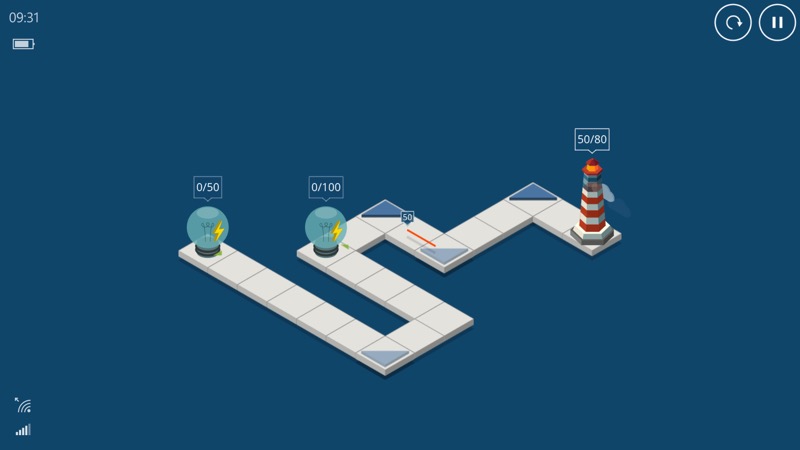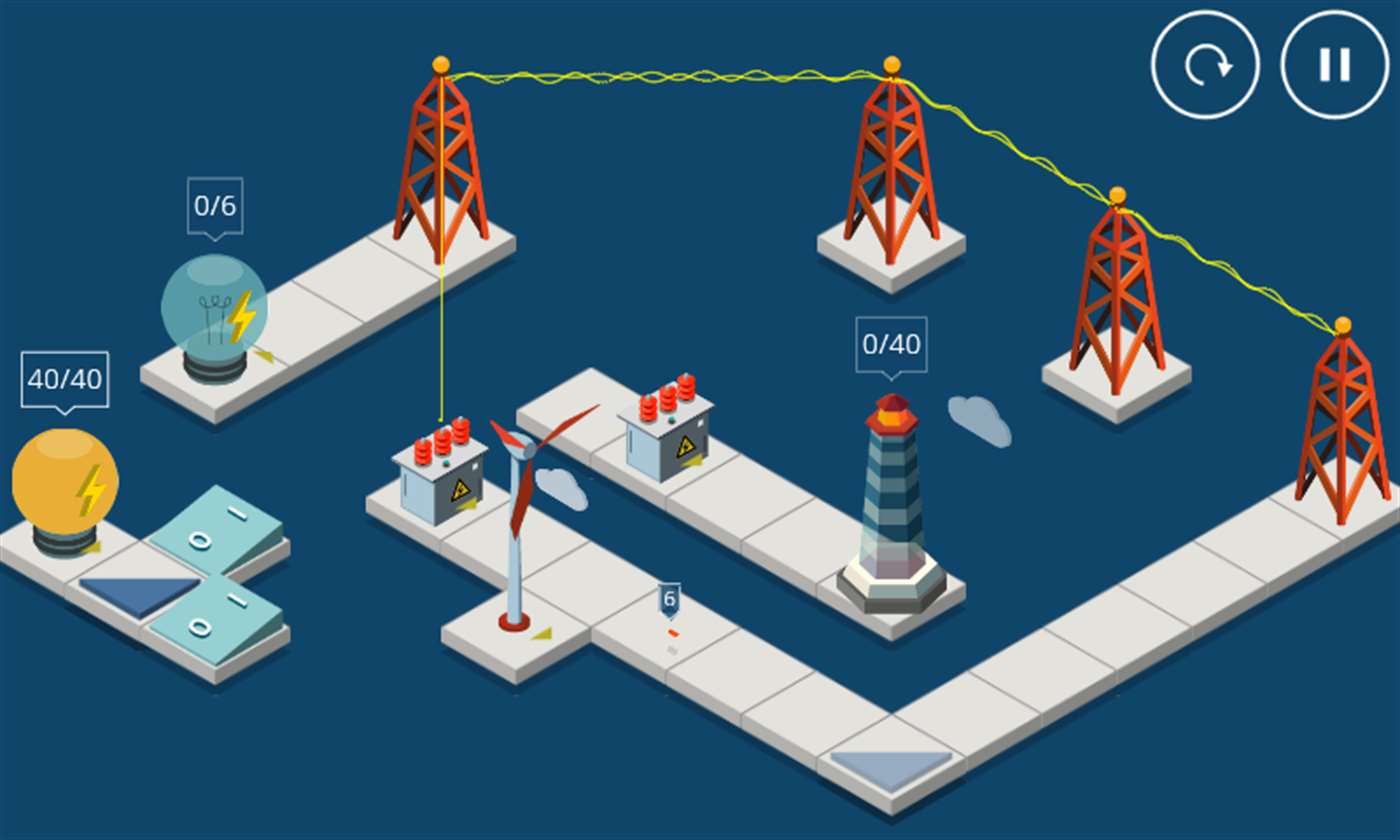 Although you have to be quick on some levels, there's no actual time limit for studying or planning, plus you can retry a level as many times as you like. Which is just as well, they're not trivial!
There's a slight catch in terms of implementation, at least on my Windows 10 Mobile devices, in that you have to progress in strict linear fashion since the 'back' control in the UI to get to a 'home' pane is positioned such that it can't be tapped*. Gah! One for the developer to fix, I think. And while he's at it, you have to minimise the virtual Windows 10 Mobile navigation controls in order to easily go to the next level too - yes, you'd do this anyway for a game, but something's clearly not fully optimised for the phone here!
* In view of which, I've no idea about any in-app-purchases or restrictions. Can anyone shed light here in the comments?
You can grab Light House UWP here in the Store. And, if you get stuck (like I did) then there are plenty of walk-throughs and solutions on YouTube.