From the Store description:
Tilt. Fall. Repeat.

Tiltagon is a hard arcade game where you tilt and fall. Many times. Sometimes you also explode.

• Tilt your phone or tablet to stay alive

• 2 difficulty modes

• Play in both portrait and landscape modes

• Awesome minimalistic art style

• Energetic soundtrack from top Finnish EDM artists
Absolutely as advertised. And the two modes are 'Hard' and, wait for it..... 'Harder'! You tilt your phone to manoeuvre the ball from hexagon to hexagon - these appear and then often disappear, on cue as you collect each one's small 'target' cube.
It's fluid, fast, and with the aforementioned thumping techno soundtrack.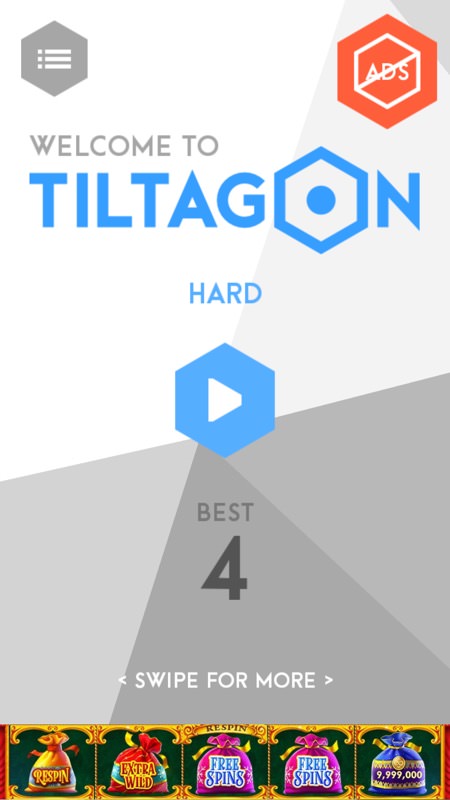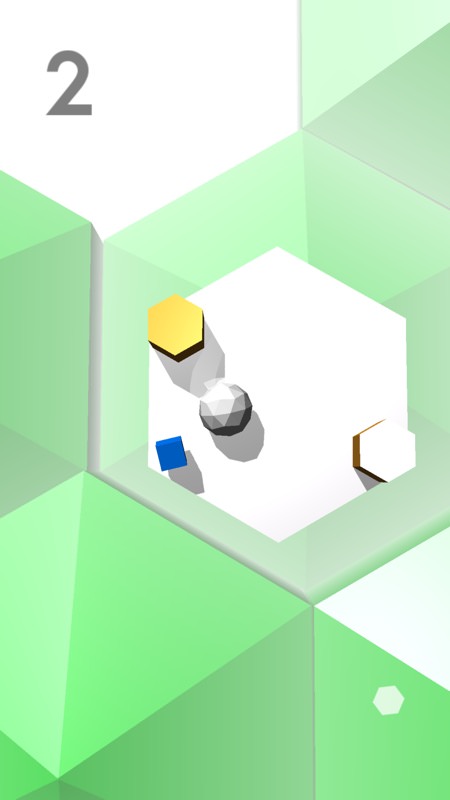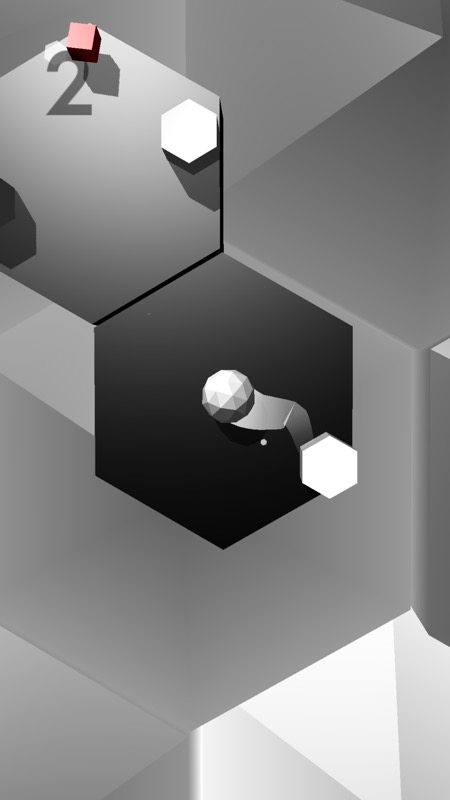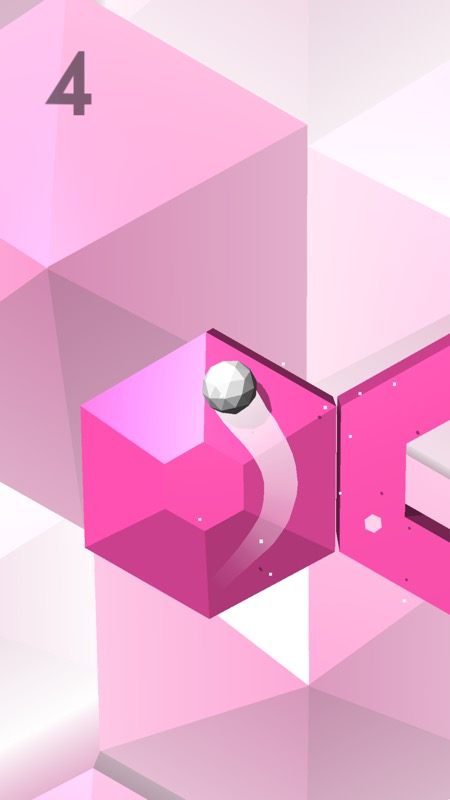 You can grab this free in the Store here, for Windows Phone 8.1 and Windows 10 Mobile. You can remove the banner ads on the starting pane with a small $1 in-app-purchase. Go on, encourage the developer, this is a cracking little title.