From the Store description:
Welcome to Super Line Rush. Feel the rush, stay in the line and DO NOT let your ball hit the wall! Simple to learn but hard to master (but so fun and addictive you just want to keep on playing)

NEW: Multiplayer mode for two players! Battle with your friend in head to head race mode and see who can stay in the line for the longest time.

Simple but addictive rush game: Tap left or right side of the screen to move the ball and remember to stay in the line
Multiplayer head to head race battle for two players
Share your records on Twitter
Night Mode with black on-screen graphics and text
Easy to learn but hard to master
Awesome trance soundtrack and Hi-Fi sound FX
Unique minimalistic and clean graphics
Fast bootup time
It's crackingly well implemented too. From the night mode with dark theme to the split-screen two player mode to the soundtrack that gets the heart thumping, Super Line Rush is top notch. There's no actual depth to it beyond dodging left and right, avoiding walls while collecting the little score dots, but that doesn't matter. It gets faster and faster and then faster still until you eventually crash out, hopefully with a high score. Or your opponent crashes before you and you win by default.
Here's Super Line Rush in action: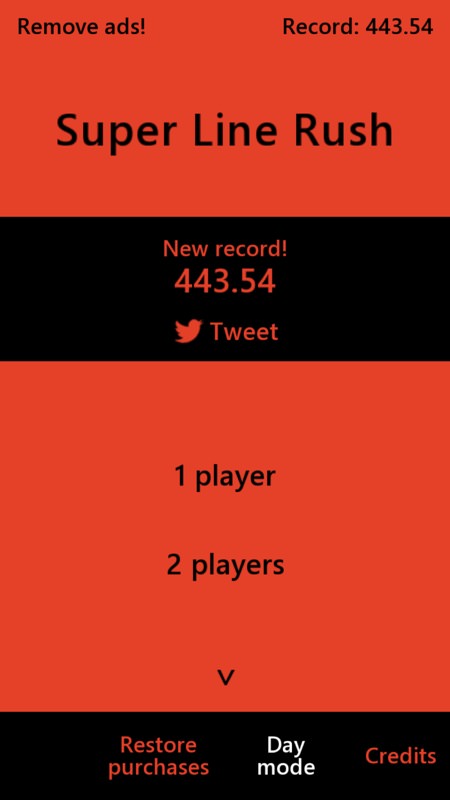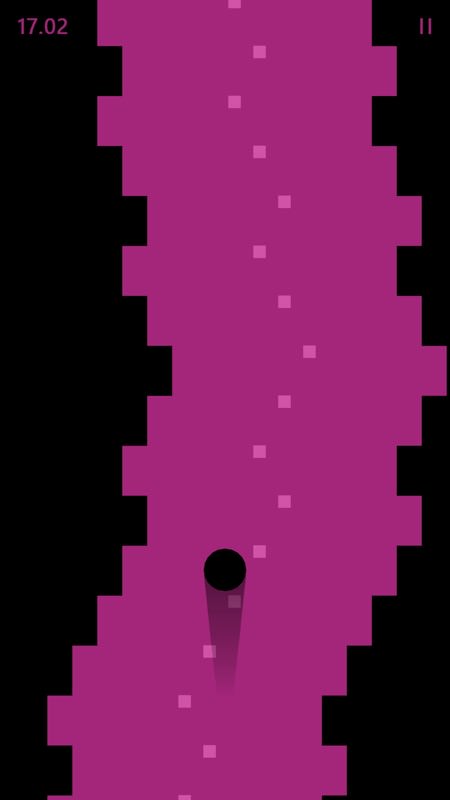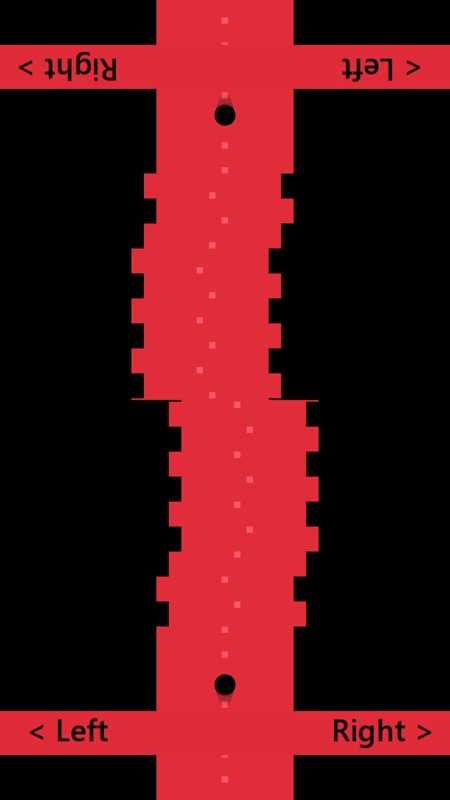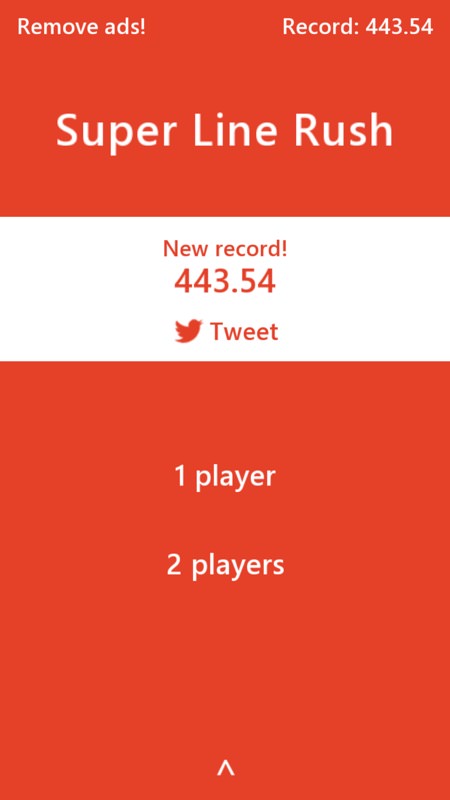 You can grab this in the Store here for Windows Phone 8.1 and Windows 10 Mobile...