From the Store description (sic):
It's time of army fighting and war games. We are looking for the most skilled army vehicle driver in the world. May be the best driver is we looking that will be you??? Do you think you got the guts to handle the dangerous situations and get rid of all these problems. Can you drive the most amazing army vehicles on the heavy war crowded city. Do you have the guts to drop the army men to the battlefield ??

This game is not like the other parking simulation games. its a total new driving experience of driving the army vehicles in the battle ground.

Different military vehicles
10 Exciting and difficult missions
Real life war parking situations
Realistic Controls
Amazing Gameplay
So I was expecting a few buses, some other army transports, armoured people carriers, the works. And all you actually get is three or four buses, each in different army/military livery. The scenery does change, but it's all geometrical, urban and uninspired in terms of driving challenges. About the only thing of real interest ends up being the clock, with tight timescales to achieve each driving 'mission'. If carting three soldiers across a cityscape can be called that!
Here's Army Bus Driver Duty in action: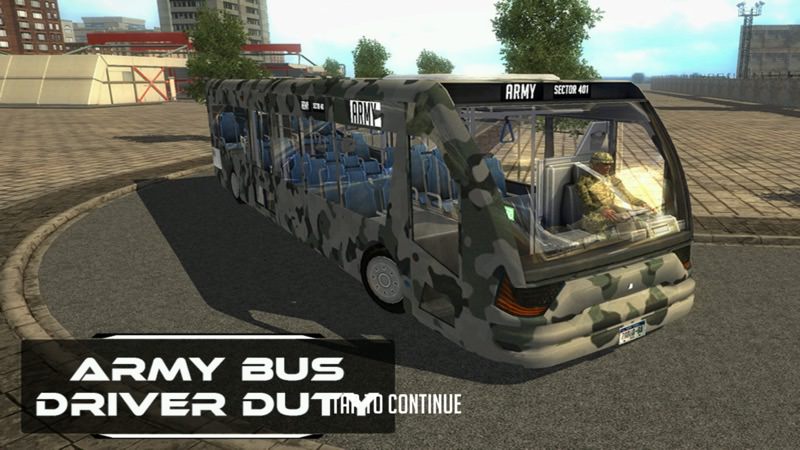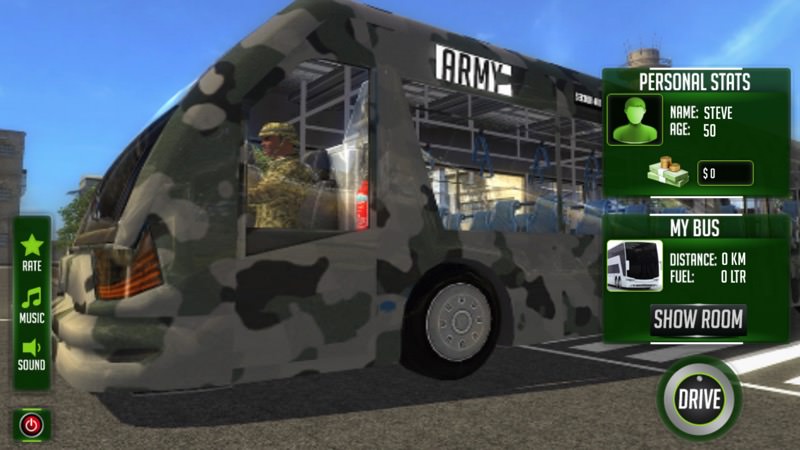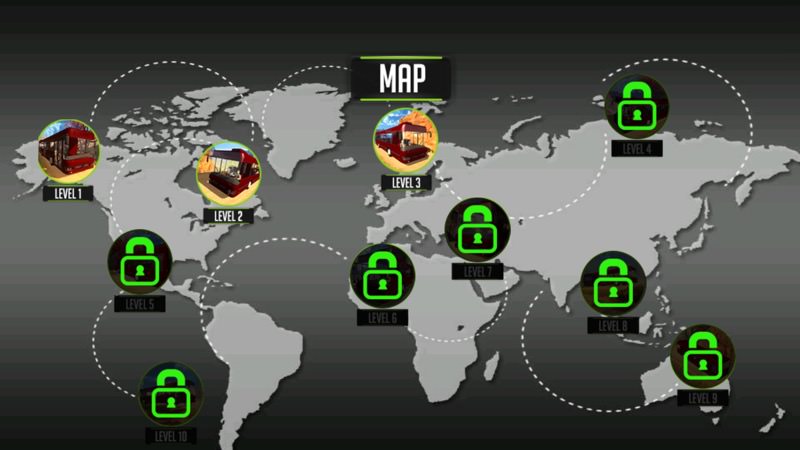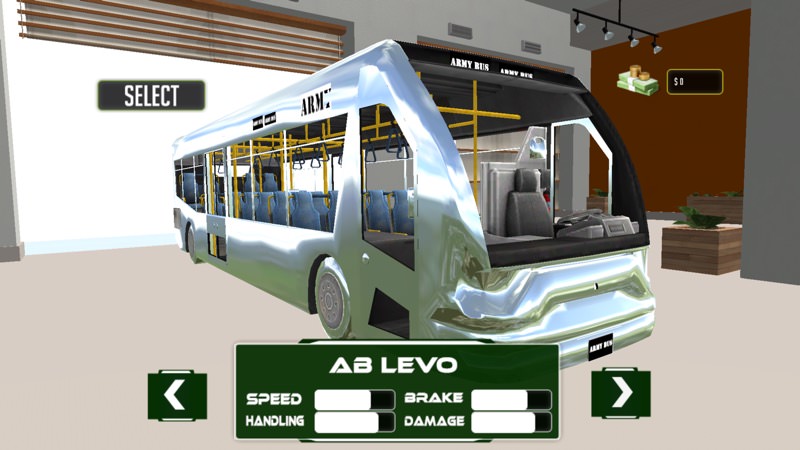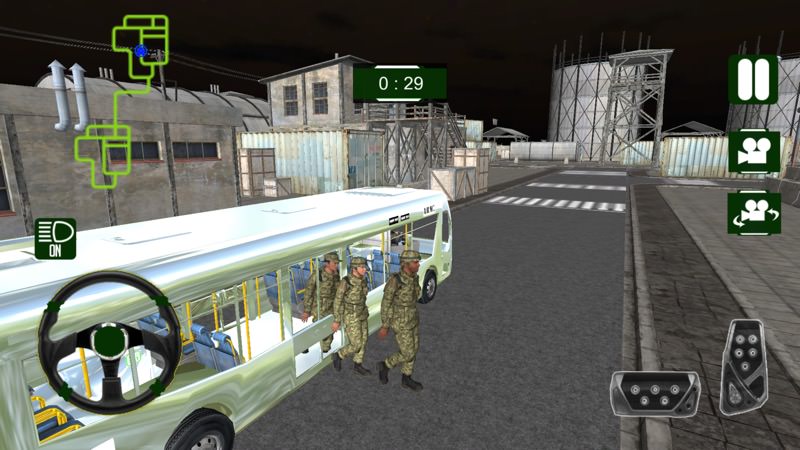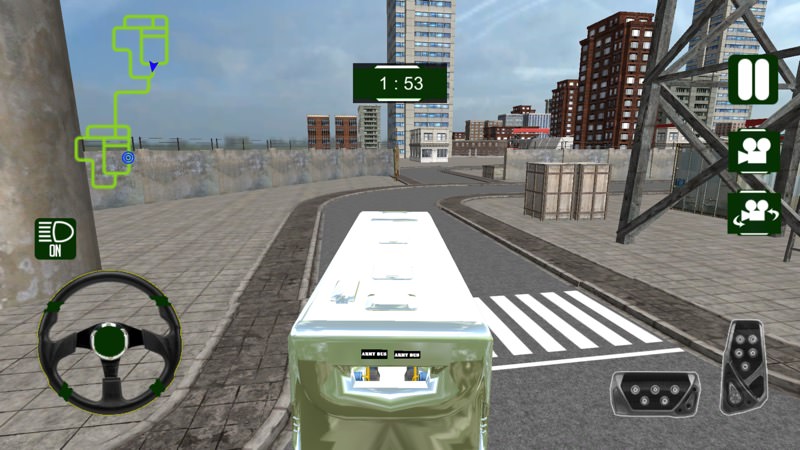 Considering the power of the Unity engine - and the fluidity of the bus and the scenery is impressive - the game is disappointing. Not enough variety, little different from any other bus driving sim, and lack of attention to detail here and there.
This could have been SO much better. Playing the game is like being given the bus driver job as a punishment by your corporal. Still, I guess it beats peeling potatoes!