From the blurb for ISS Finder:
ISS Finder helps you spot the International Space Station in the sky. You can watch its position above the ground in real time and get visible passes predictions for any location on the earth (with details like duration, altitude and quality of observations). Don't forget to set reminders to not miss a pass! With ISS Finder you can also watch HD live streaming from the ISS as well as NASA TV and get details about the crew on board.
And from the blurb for NASA Picture Galleries:
Zoom into 5000+ high resolution pictures of 11 NASA galleries! Search very easily to find your favorites and download, share them with your preferred social app, create your own space lockscreen/background. And for any image, download, copy/paste or navigate to the original NASA web page.

Here are ISS Finder UWP and NASA Picture Galleries UWP in action: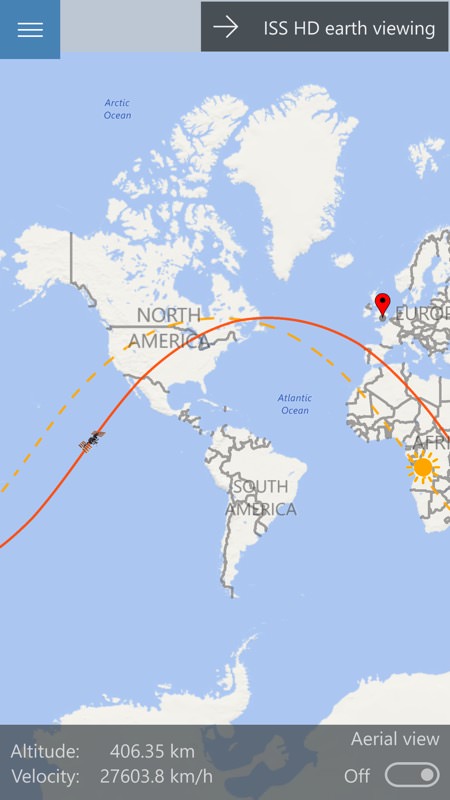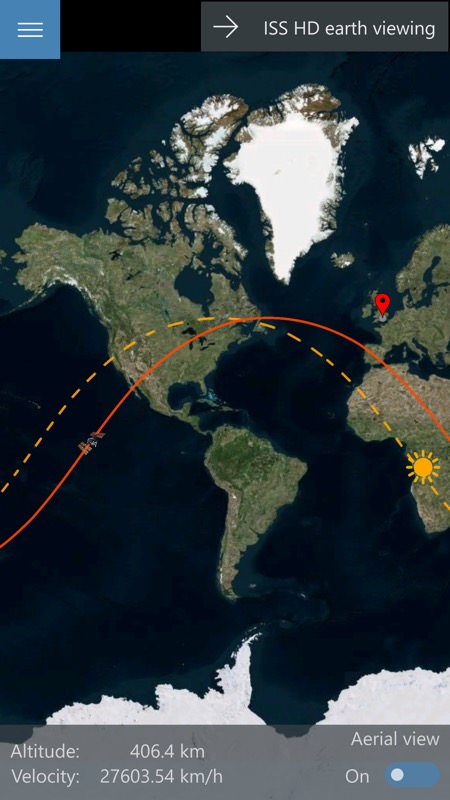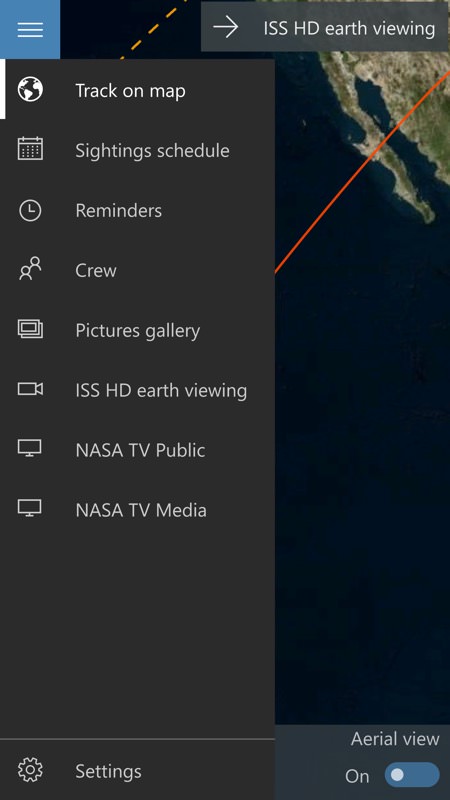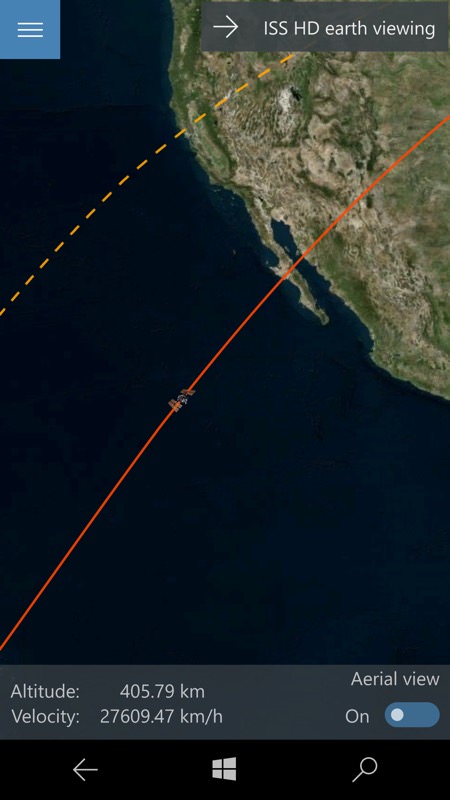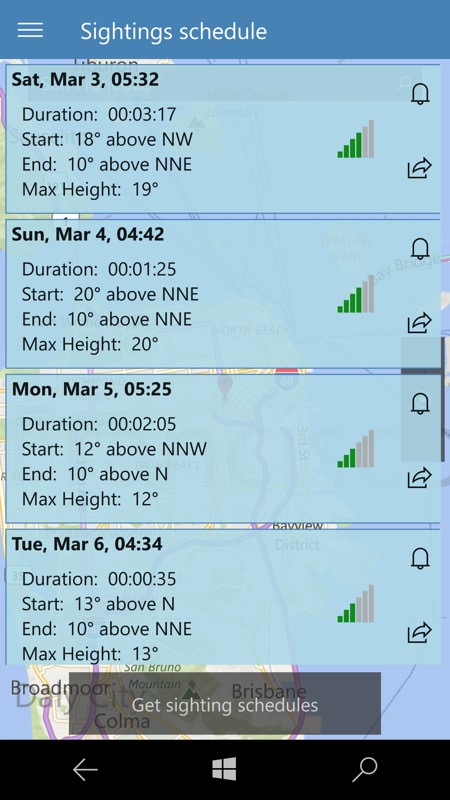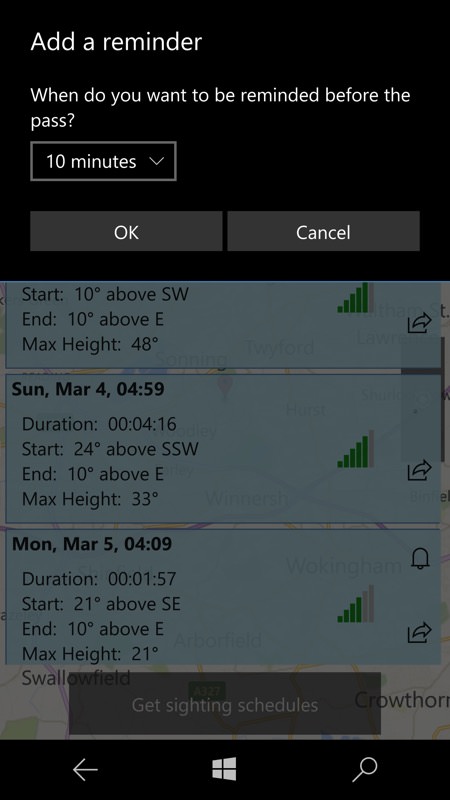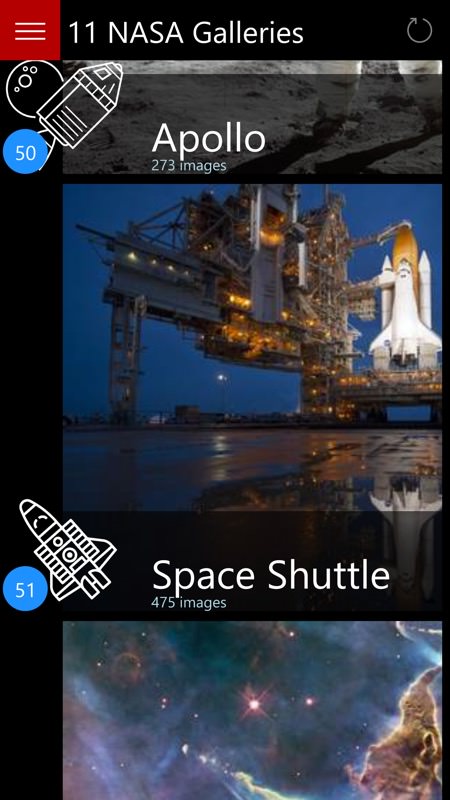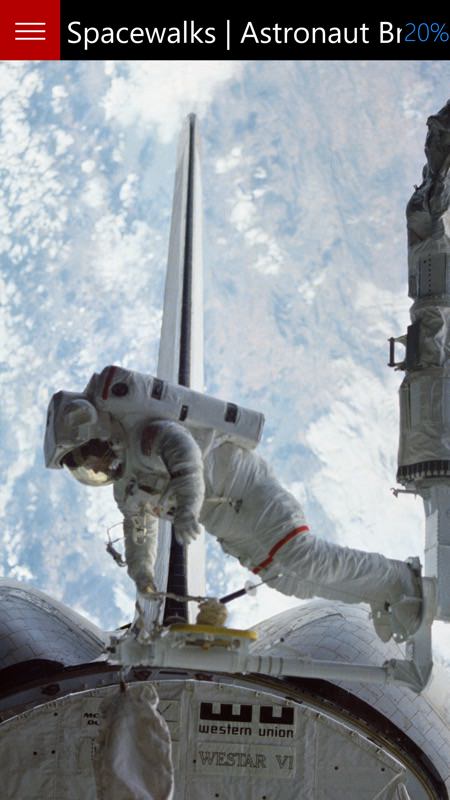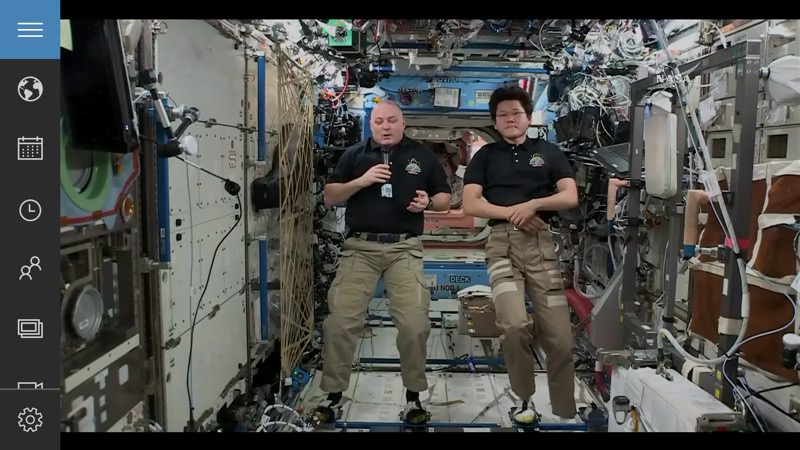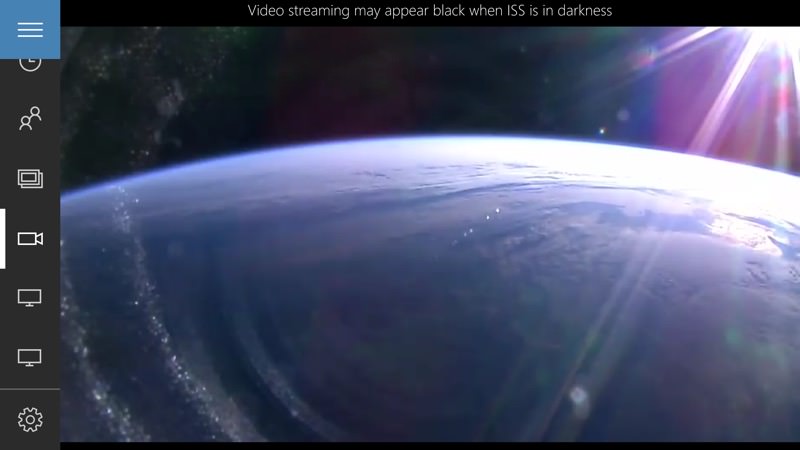 You can grab ISS Finder here and NASA Picture Galleries here in the Store. Highly recommended and both absolutely free, for any Windows 10 phone, tablet or laptop.