The caveat is.... that this only work for one PWA or HTML5 app/site. There's no facility - yet - to have multiple tiles/instances launching multiple apps/sites. But if there's one particular PWA that you find yourself using quite often (e.g. Google Maps Go) via a standard Edge shortcut tile then creating the tile via PAWA will certainly let you enjoy the PWA full-screen with no URL bar in sight.
My suspicion is that there's no technical reason why multiple sites/pages/PWAs with multiple shortcut tiles couldn't be supported - it just needs the developer to do some more coding. So watch this space for an update!
In the meantime, here's PAWA in action: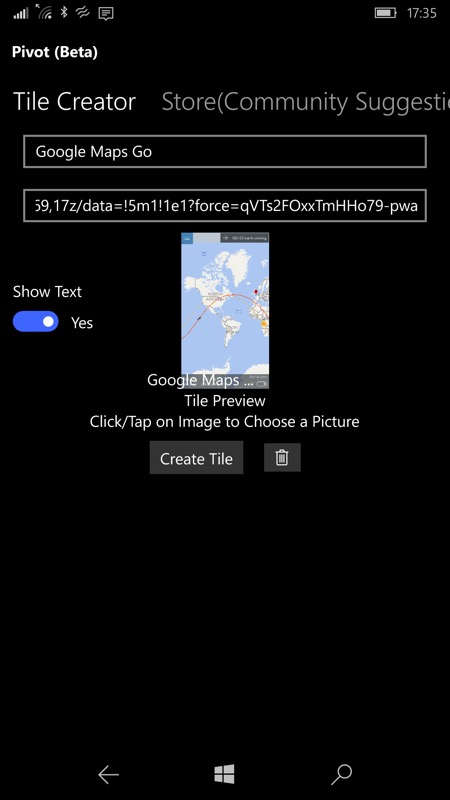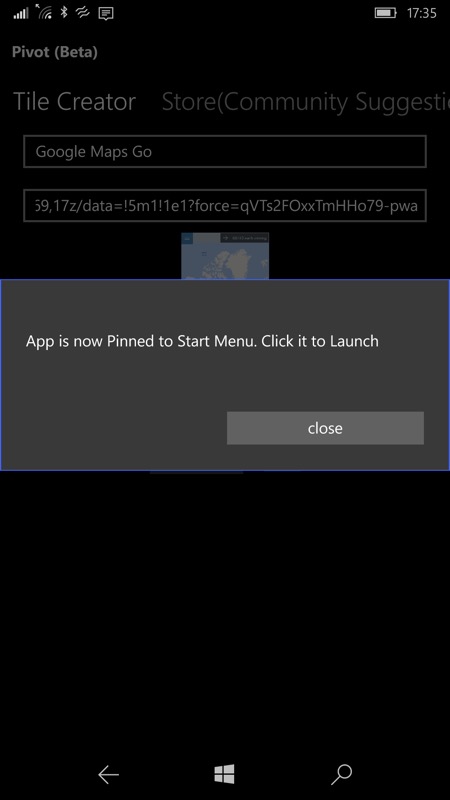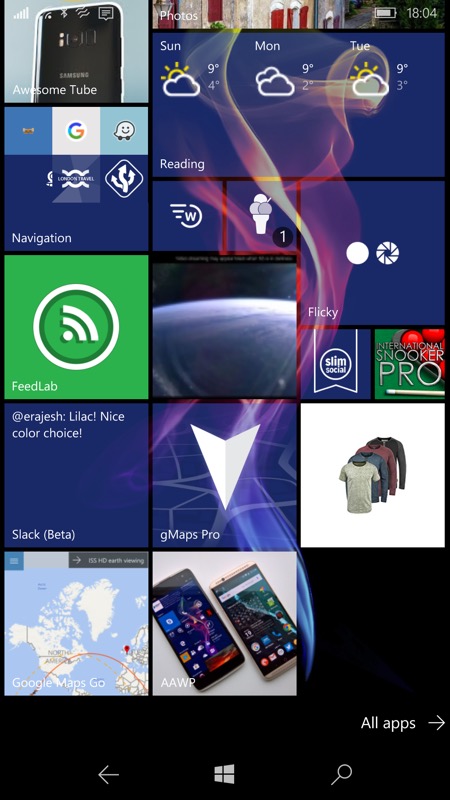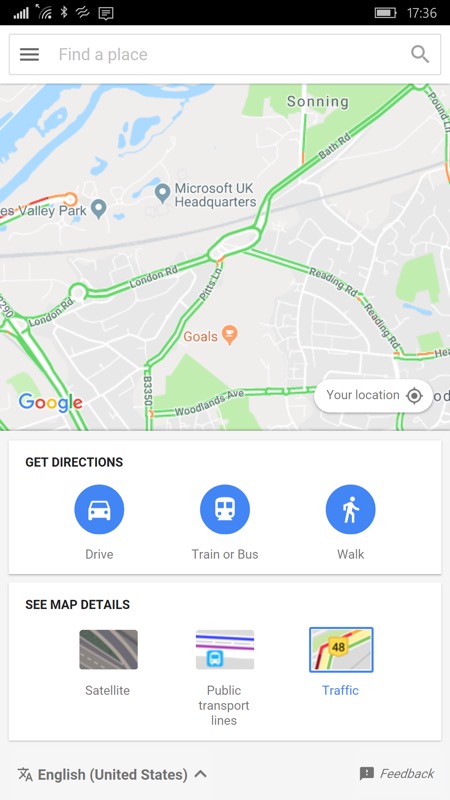 Back to the caveat though. In the screenshot, above left, you'll notice a second PAWA tile, I tried again with the AAWP HTML5/responsive site. However, although this works fine, I also then get to AAWP when I tap on the Google Maps tile! So PAWA really is limited to just the one app/site.
Surely this can be coded in a way that different tiles go to their own PAWA URLs? Perhaps through some kind of under-the-hood settings file? If this really is a technical limitation then what about the PAWA tile being a montage of the shortcuts set up so far and with a mini-menu of available PWAs when the app launches? I'm sure the developer can think up an elegant way to handle all this.
You can grab PAWA in the Store here - which PWA or HTML5 site will you choose as your one full screen experience?