From the Store description:
In this Game, You will find countless Mazes. Labyrinths that has different sizes, styles and shapes. Try to solve them all!

Each level will generate an entirely new Maze, which has never encountered before by anyone. The goal is simple: Starting from the entry of the Maze, You have to find the path to the exit. Every Maze has at least one solution. Can You find the shortest one?

Solved Mazes can be shared, so others can play them. Test Your quickness with Your Friends, who can solve Labyrinths faster?
While being completely hopeless at many puzzle genres, it turns out that I've got a geometrical eye for mazes and enjoyed trying out the various maze complexities here. Having to toggle between modes - moving the maze view around and moving the main placer - was a bit tiresome on the larger mazes, but there's still a game here to be challenged by.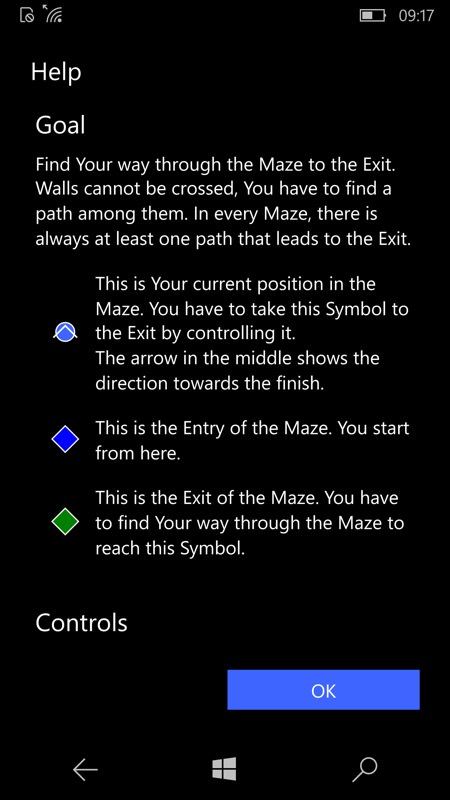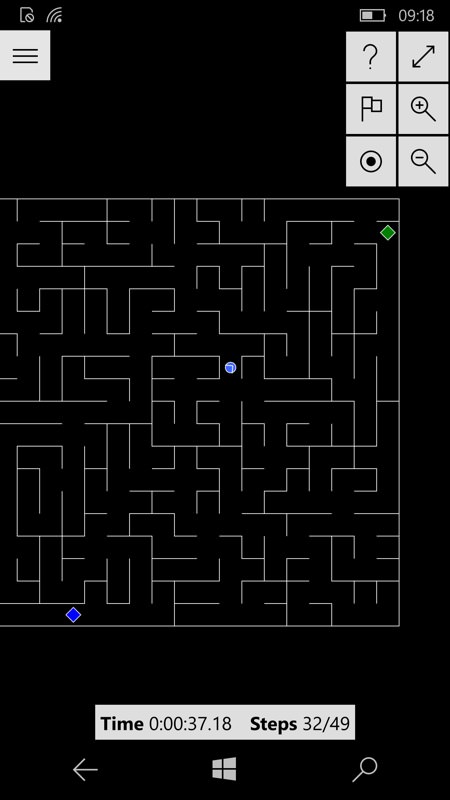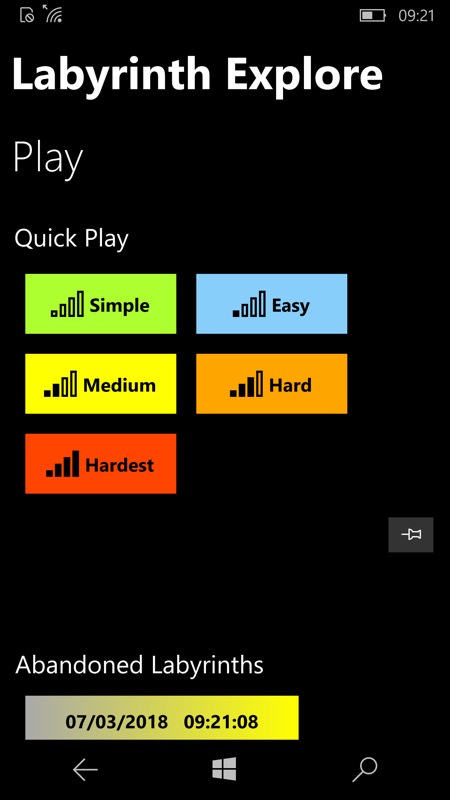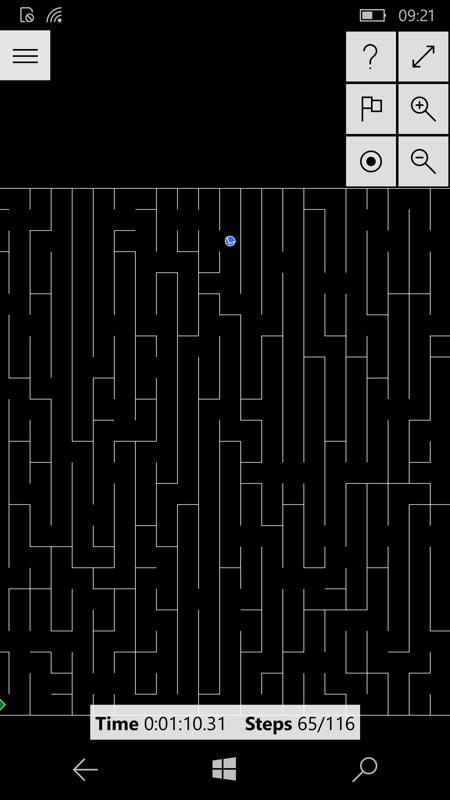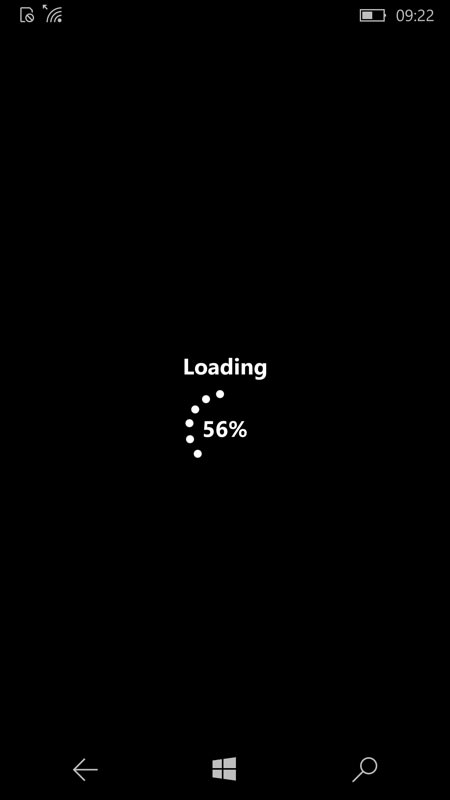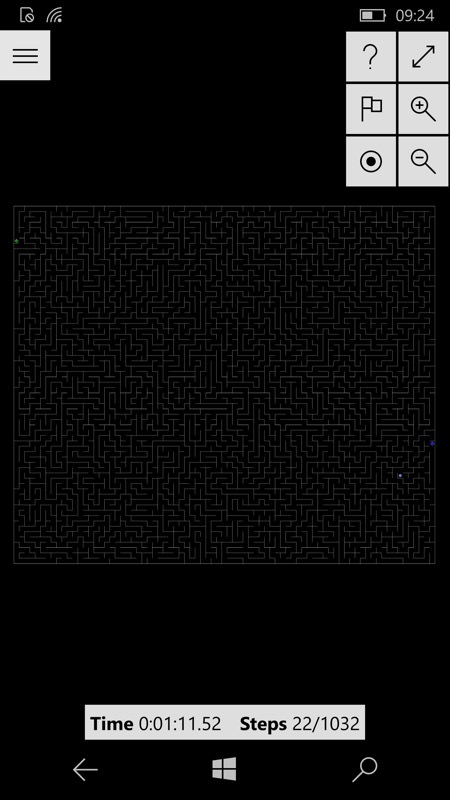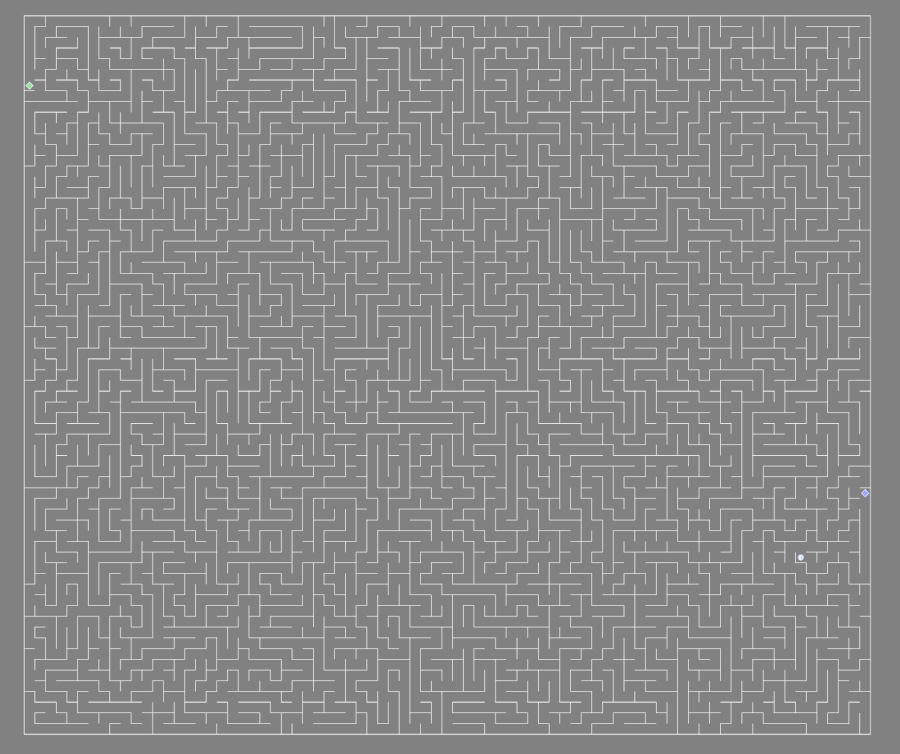 You can grab this for free in the Store here, as a trial, with some limitations - you'll need the full version if you want to be free of ads and to generate custom maze sizes or to play mazes shared by others. It will work on any Windows 10 device, whether phone, tablet or laptop/desktop.
PS. In theory, the 'solve a game faster than others' mechanic is a spur, but in practice how many others will you find who a) have Windows 10 Mobile, and b) like mazes?