Now, I'm an Uber virgin, so forgive me if there are Uber subtleties (other than the one mentioned below) that are available in-app on iOS and Android but which aren't available via Edge.
Here's Uber in action on Windows 10 Mobile then, via m.uber.com in the default Edge browser. (I've blurred my home address specifics in the screens below for privacy reasons!)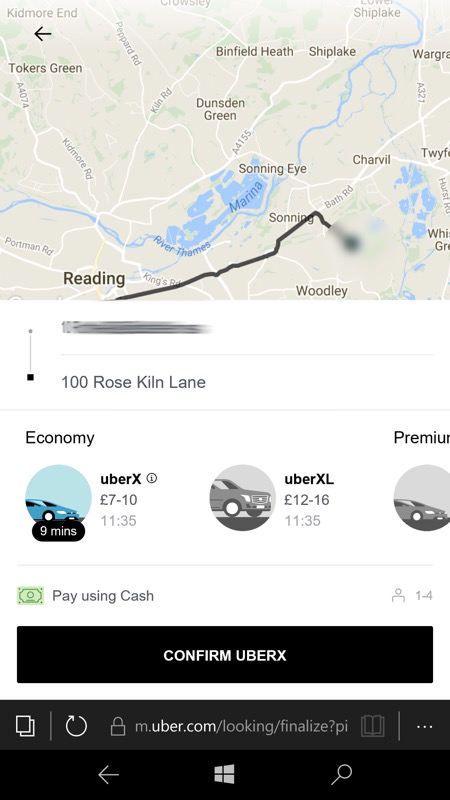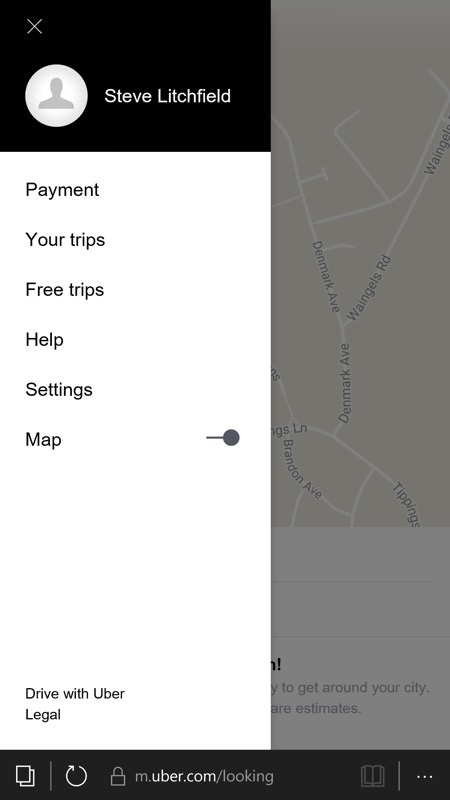 So far so good then, we have a map, a menu, just set the destination, pick the Uber level and go. Who needs an app? Except...
The biggest hurdle I hit when getting started with Uber and Windows 10 Mobile was that there's no way to add PayPal as a payment method via the Uber web site. You'll see 'Pay using Cash' in the screenshot, above left.
Instead, somewhat bizarrely, it can only be added to your account via the Uber 'app', meaning iOS or Android. So, at this point you'll be reaching for your backup phone or borrowing a family members. Install the Uber app on that and you'll be able to add PayPal easily: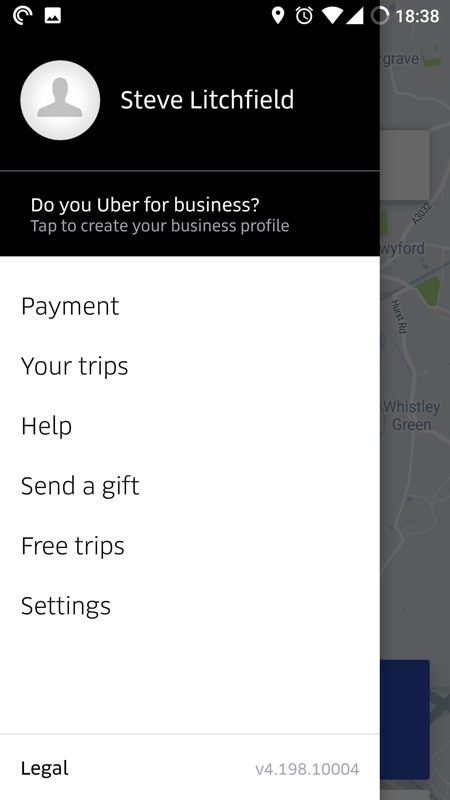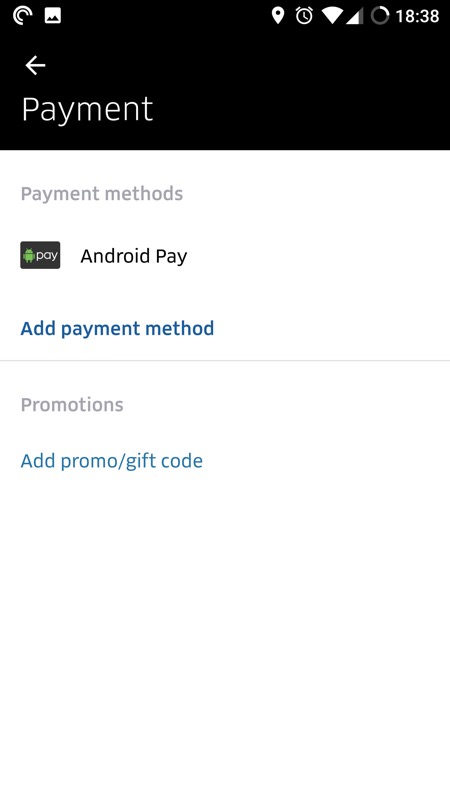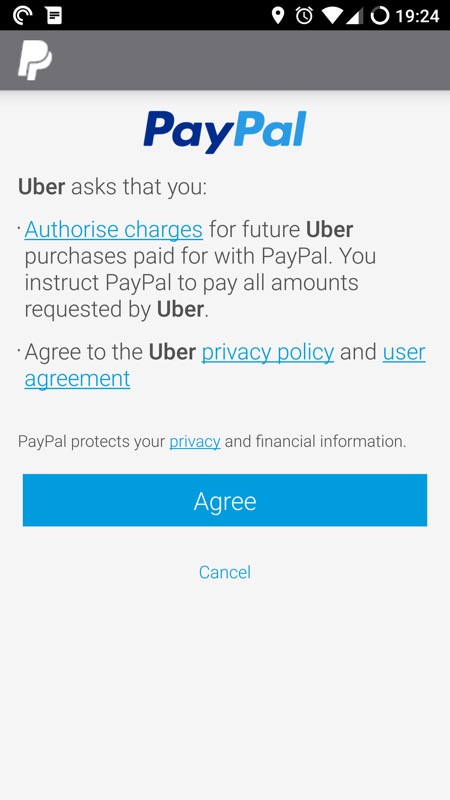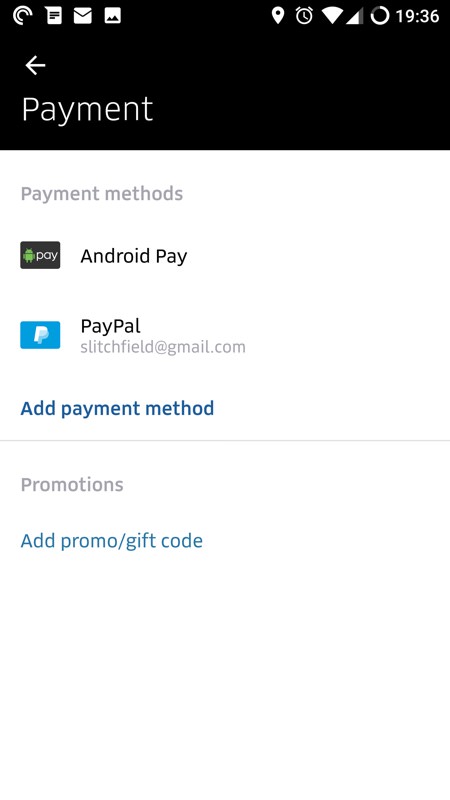 Once added to your Uber account, if you then 'Sign out' in the Uber web site in Edge, and then sign back in again, you'll find that PayPal is now shown as a way to pay. Phew!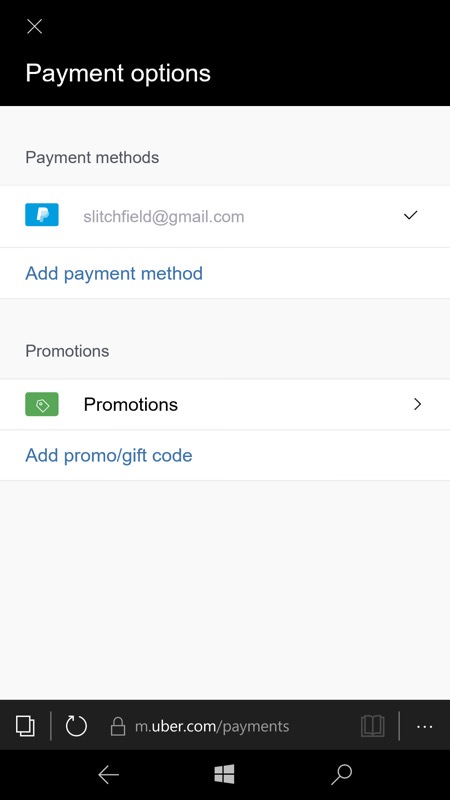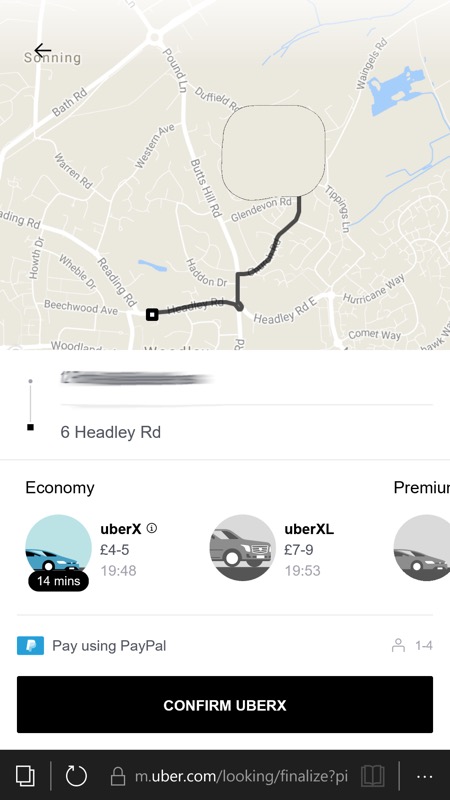 The rest is up to you - and the Uber driver, of course.
You can get to the Uber site for all this in the usual ways:
A favourite, added from the '...' menu and called up from the 'Favourites' toolbar control.
Pinned to the Start screen, though do note that when you use this you start a new tab each time, etc. So if you already had m.uber.com open in a tab then you'd now have this in two (or more tabs). And so on.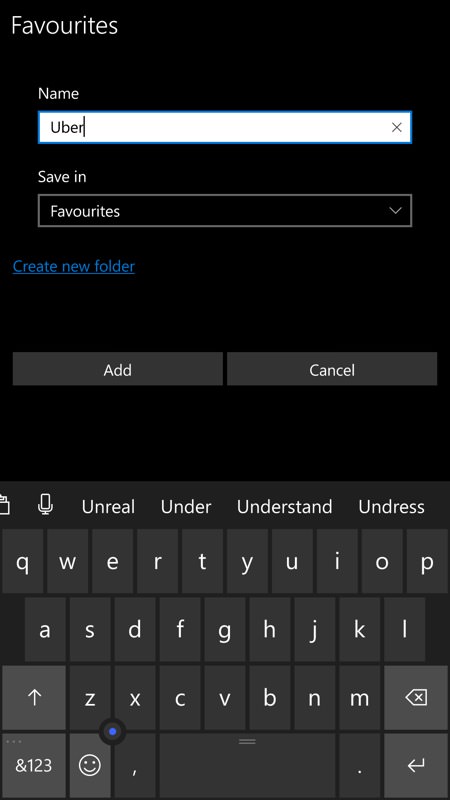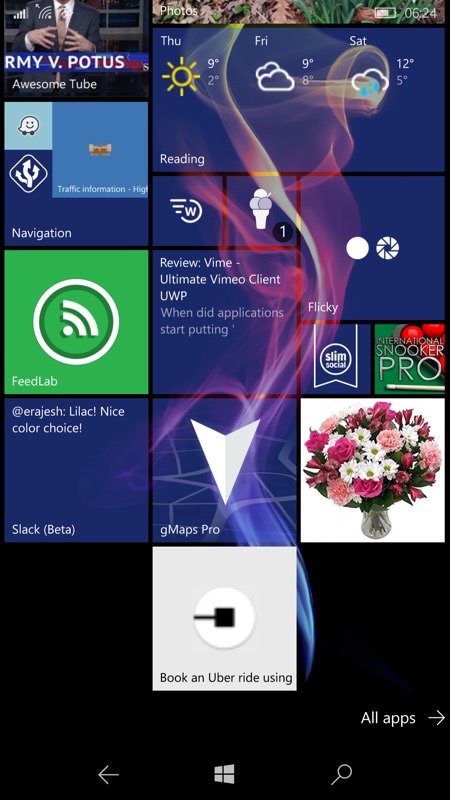 Comments welcome if you've used Uber in this way, through Edge. How much do you miss a dedicated application?
PS. Yes, it's somewhat ironic having to use an Android application to get the PayPal functionality on my Uber account, but note that if you've used PayPal with Uber before then it will just show up as usual via Edge. The workaround above is only if you're new to Uber and use Windows 10 Mobile!