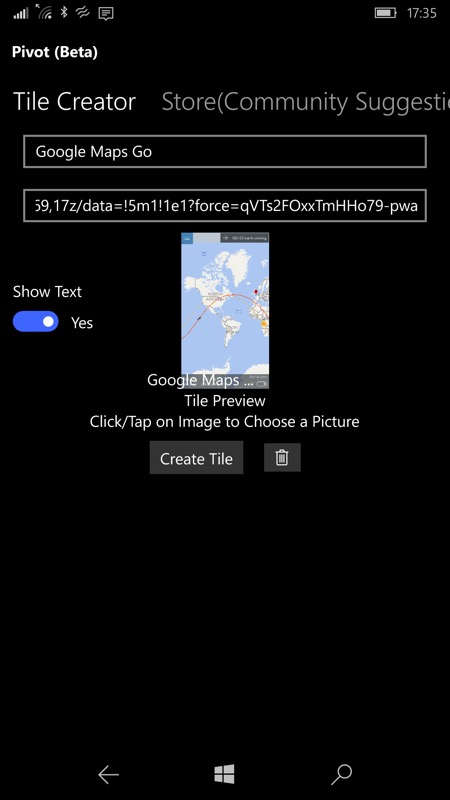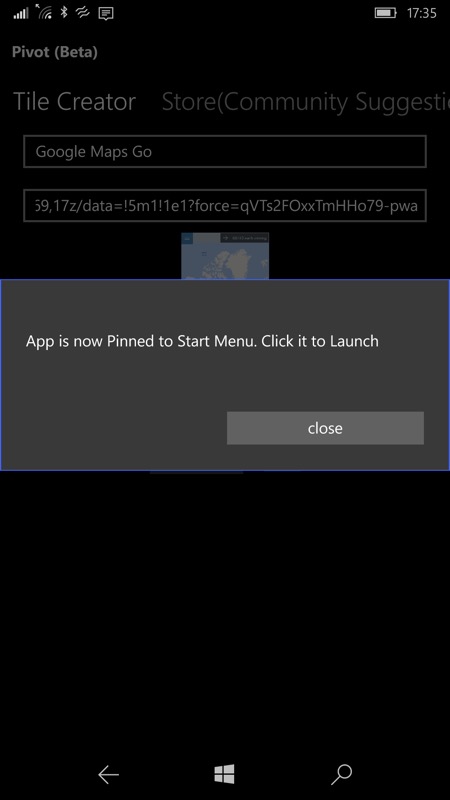 As before you can now go back into PAWA and make other tiles, with other URLs and other graphics/icons. However, whereas the initial version usually brought you to the running PAWA/Edge instance, even if it wasn't the tile you tapped on, PAWA is now clever enough to launch the right URL from the right tile.
I.e. in the initial version, you only got the right site/app from a tile if you'd bothered to manually close that from the Windows 10 multitasking carousel, but now you can tap away and if there's a running instance of PAWA/Edge then whatever app/site it's handling will be junked and it'll load up the right URL for the tile you tapped on.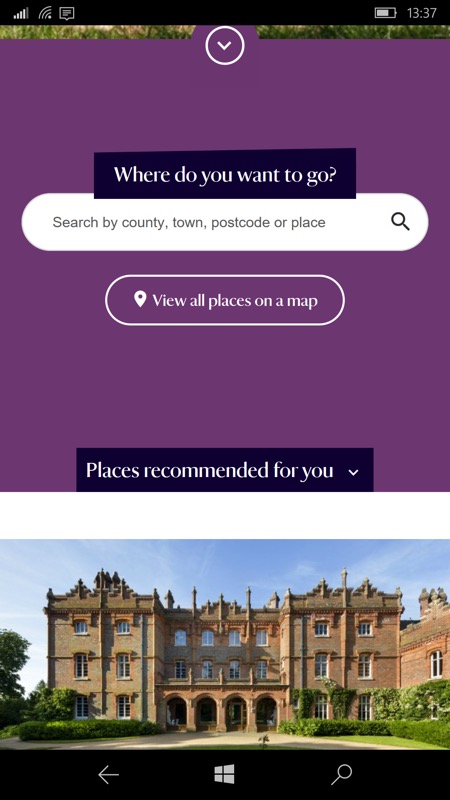 You can grab PAWA in the Store here. I wonder what else could be done to improve it? Maybe an optional warning to save any work in an existing PAWA instance before a new one is loaded? Ideas?
This is certainly a great addition to Windows 10 Mobile anyway, especially as there are now so many HTML5 sites and PWAs taking the place in many cases of native WP8.1 or UWP applications.