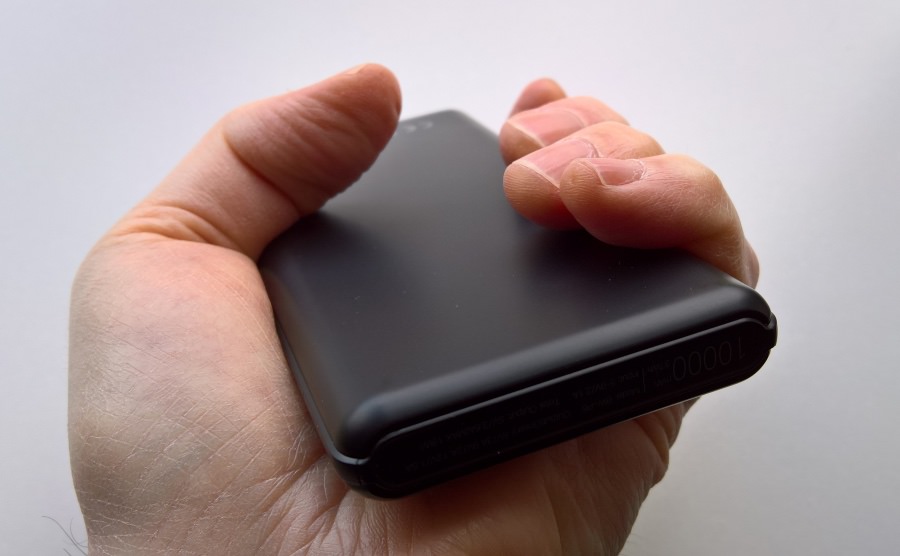 The look and feel is very much of something that's metal, then you pick it up and realise that it's lighter than you expected and that the casing is all tough ABS plastic and warmer to the touch than cold steel or aluminium.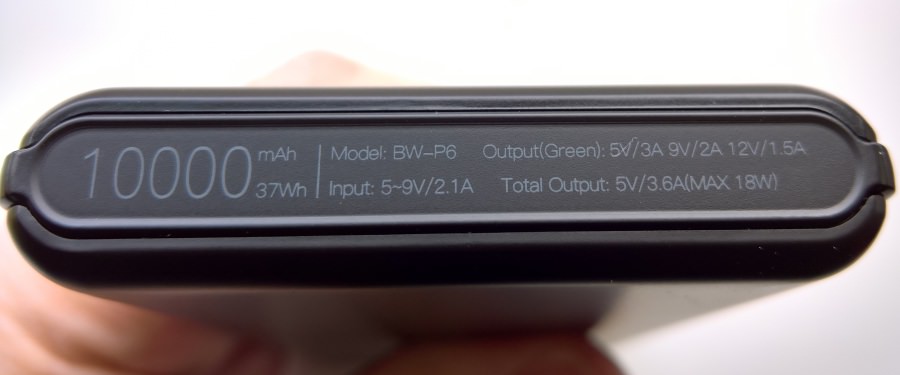 The design is familiar enough in form factor, with button on the side to check power levels and to kick off charging if needed, LEDs on the top, and a row of three jacks on one end:
microUSB input (up to 9V at 2.1A, i.e. 18W), equating to Quick Charge 2.0 (or 3.0) specs, though you'll need a mains charger capable of outputting this if you want to take full advantage. Blitwolf recommends its own

BW-S5, BW-S6, BW-S7, BW-S9, BW-S10 or BW-S11, but you can use your own, of course.

USB-A 'smart' output at 5V and up to 2.4A, depending on device.

USB-A (green) Quick Charge 2.0/3.0, so up to 12V at 1.5A, or 18W.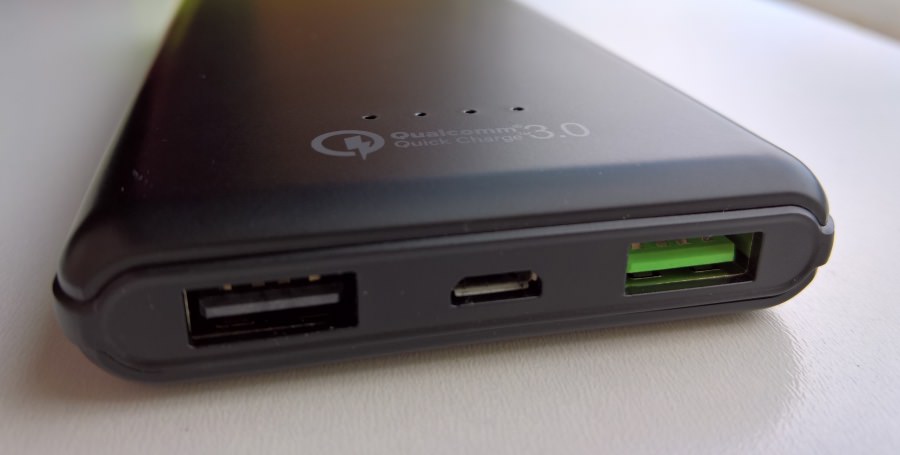 Output is as advertised, though note that if you plug two phones in at once then maximum currents are reduced, for example both outputting 5V at 1.8A, or 36W for both ports. But what actually happens will vary according to what you plug in, of course. Still, it charges things at a rate of knots, which is what you need to know. For my IDOL 4 Pro pictured on this page, when plugged in on its own, it used Quick Charge 3.0 quite happily, with no 'slow charging' warnings.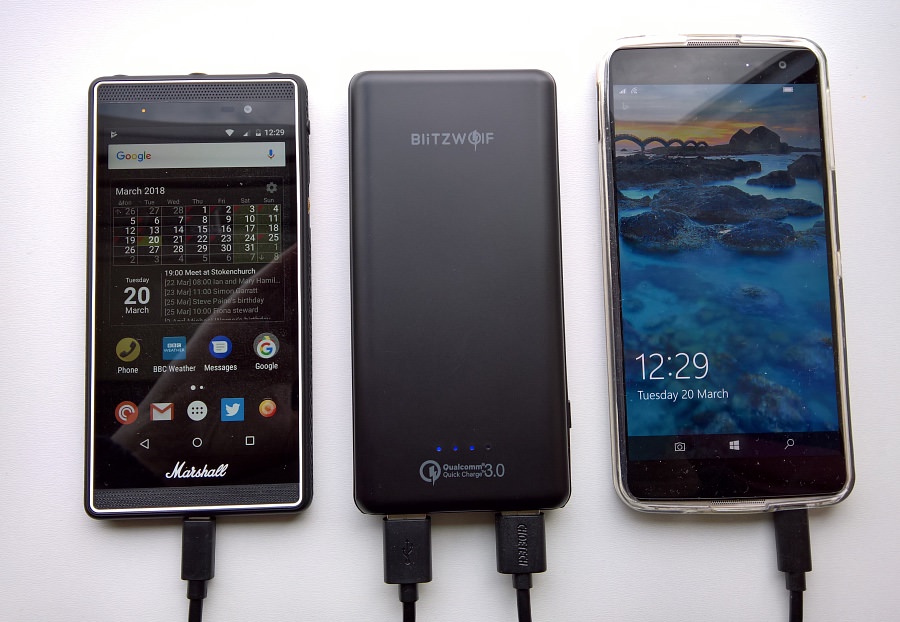 The choice of microUSB for filling the BW-P6 is interesting in 2018, but in fairness there are a hundred times more microUSB chargers in the world than Type C still, plus there's also the matter of keeping the cost (as well as weight) down - it's £20 or so from Amazon UK, though you can get 15% off on this UK store with promo code VCGOTES8 (expires on 21st June 2018).
I'd still have liked a USB Type C version though, maybe that'll be the 'P7'?! Watch this space...