From the Store description (sic):
Cervino is the App that has been specifically designed to enhance your user experience with your electronic device in all possible ways.

Besides being able to achieve everything you may need to do with your PC/Tablet on a regular basis more efficiently and easily, you will enjoy the refreshing feeling of using Cervino's beautiful, innovative user interface. Its all-new VISUAL controls will let you have anything you need from your computer handier.

Here's everything you can do with Cervino so far:

Listen to music | Create playlists and edit them. Shuffle mode enabled.
Write notes and text documents | Both .rtf and .txt formats supported. Wide variety of formatting options.
Write reminders and other notes for the day | Mark them as important. Filter them with personalized tags.
Browse the web | Choose your preferred search engine. Shortcuts to popular, commonly-used websites available.
Make calculations | Character "x" enabled as multiplication symbol (besides the standard "*").
Check the weather| Get current weather info with details. Get the weather forecast for the next five days.
Open images and play videos | Set your favorite images as Cervino's wallpaper. Watch your videos in "Pop-up" mode.
Multitask with "SplitView".

Customize Cervino's wallpaper | Possibility to set any of your photos as a wallpaper. Possibility to set an animation as your background image. Several Cervino-exclusive images available. "Cloud Backgrounds" feature: every time you open the App, a different background will be loaded from the cloud.
Maybe I'm being too harsh on Cervino, but promising the Earth and then delivering a small rock isn't a good way to go. Better to under-promise and then deliver something exceptional.
Anyway, on with the app and its interface: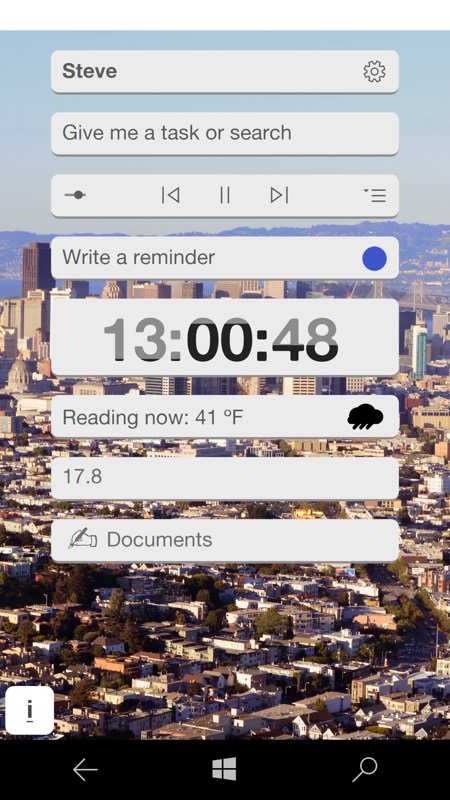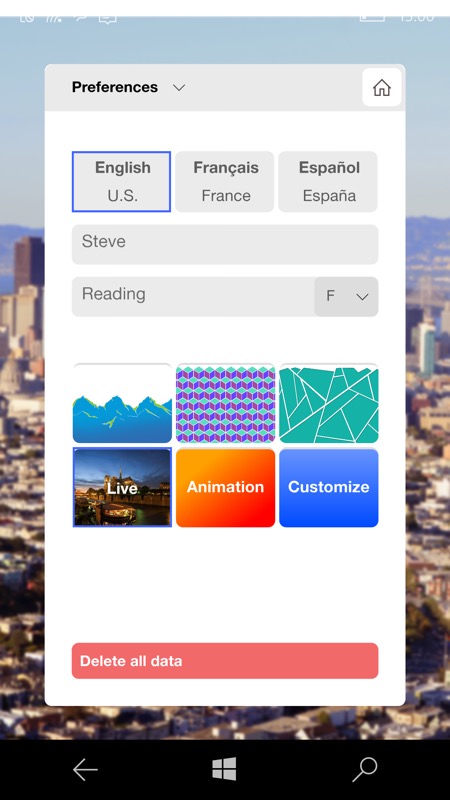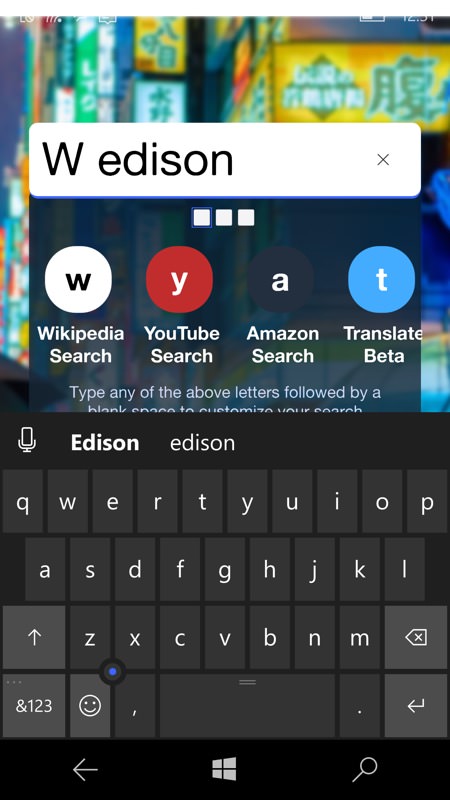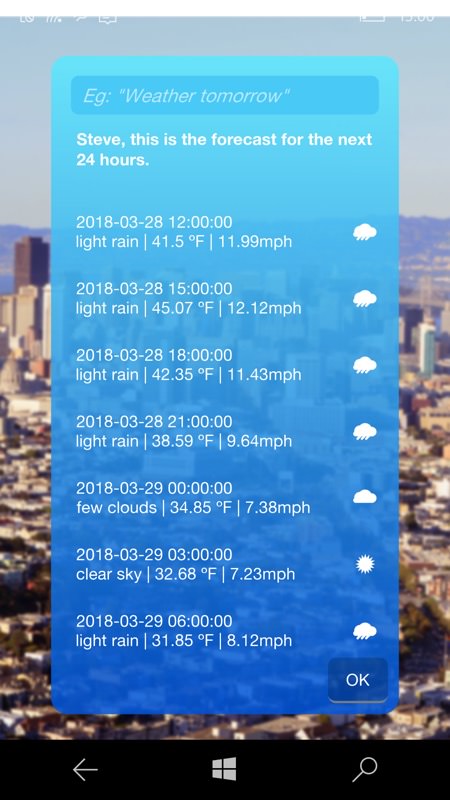 It's an interesting idea - but ultimately far too limiting. I get the point that it's supposed to present a limited interface, but I'd much rather just have a good prune through my Start screen and use some judicious live tiles.
Then there's the unnecessary hiding of the top status bar of Windows 10 Mobile, yet without the benefit of disabling the auto-lockscreen timer. So you can't even use this as an in-stand desktop. It's the sort of project that I'd like to come back to in six months. Or, if it tickles your interest, then get involved with feeding back to the developer?
You can grab Cervino here - it's currently showing as free, though has been at a commercial price in the past. Comments?