Essentially, complicated to-dos can be broken down into individual steps, each of which can be checked off as they're done. See my example here: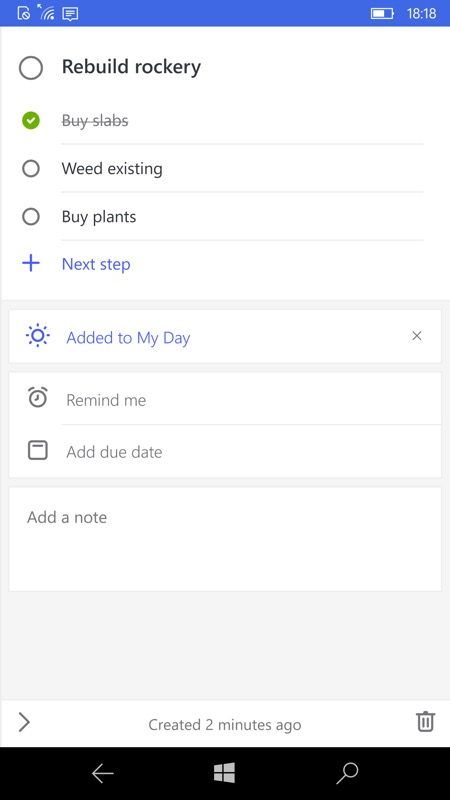 A nice little addition, it seems that Microsoft To-Do is getting closer and closer to a rudimentary project manager, at least for home use. Next up should be adding live tile support - I can't believe that this isn't in already, after so many months!! Comments?
You can grab Microsoft To-Do here in the Store, if you haven't already.