From the Store description:
Landiskape helps you find where your disk space has gone. It gives you visual representation of your storage space to get a better understanding of how it is being used so you can get rid of unnecessary files* when you are low on storage space.

You can view and navigate your storage space in a very useful 2D chart called tree-map. Folders and files are shown in blocks in a recursive form, larger blocks for larger items and smaller blocks for smaller items. This is the perfect tool to find space hogs.

In addition to tree-map, Landiskape shows you a tree-like view and also a simple file explorer; Files and folder are sorted by size to make is easy to find out how your storage space is consumed.

Tree Map - View tree-map representation of your storage space. This is a great way of understanding how your storage space is being used.
Tree View - View tree-like representation of your storage space sorted by size, to find out where your space has gone.
Explorer - Explore your storage space with folders sorted by size.
Quick Preview.
Navigation.

* Delete feature is not currently available but you can easily open a file or a folder in the Explorer app from Landiskape and delete it.
Now, it has to be said that the more limited screen real estate and the more limited processor power on Mobile does compromise both the speed of building up the various views and also the eventual display of your space use. As you'll see in the screenshots below.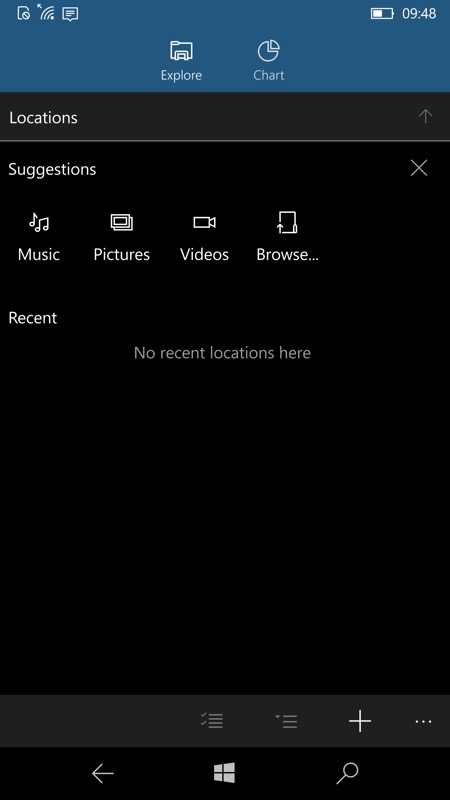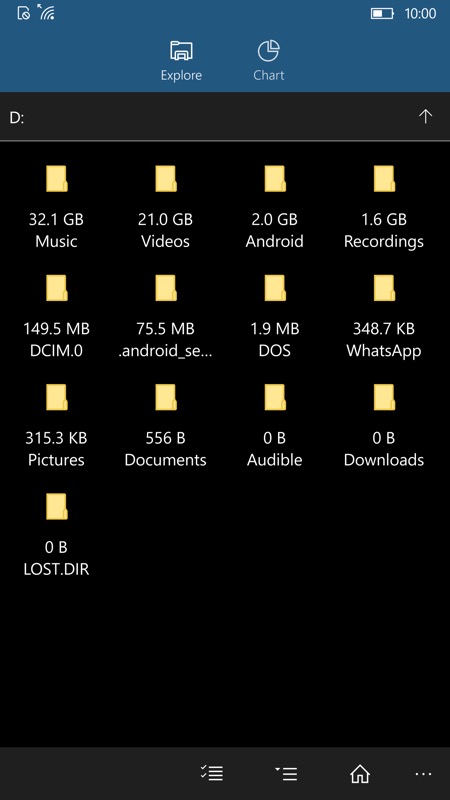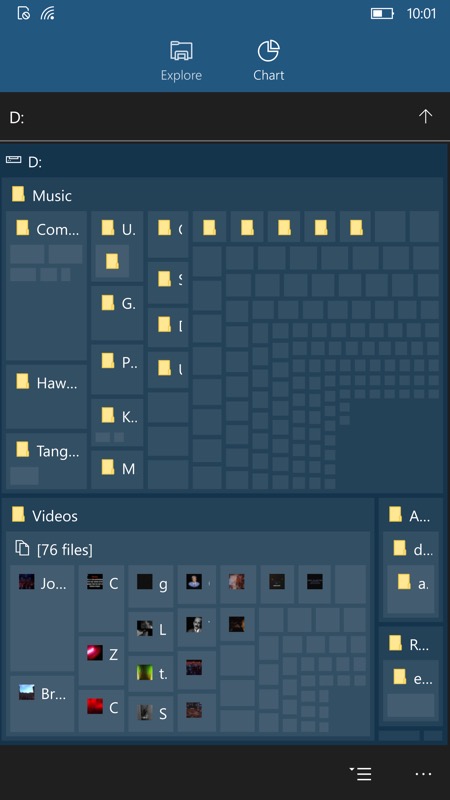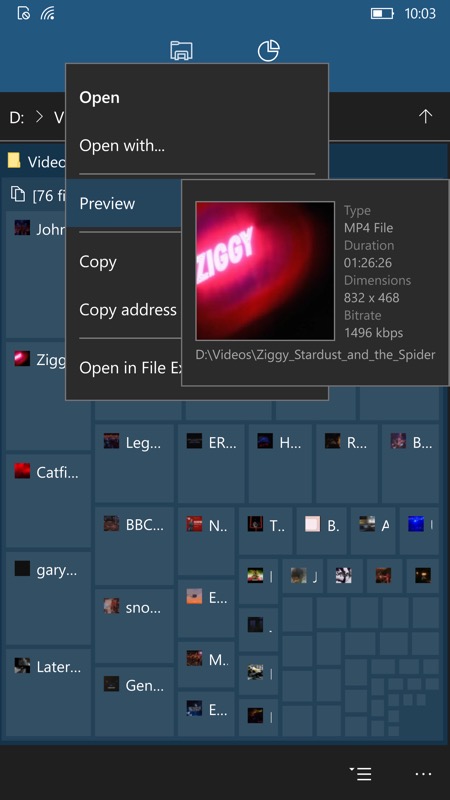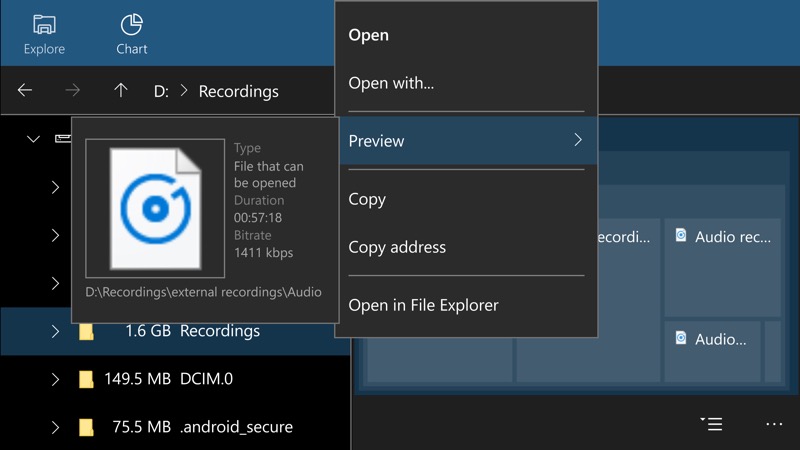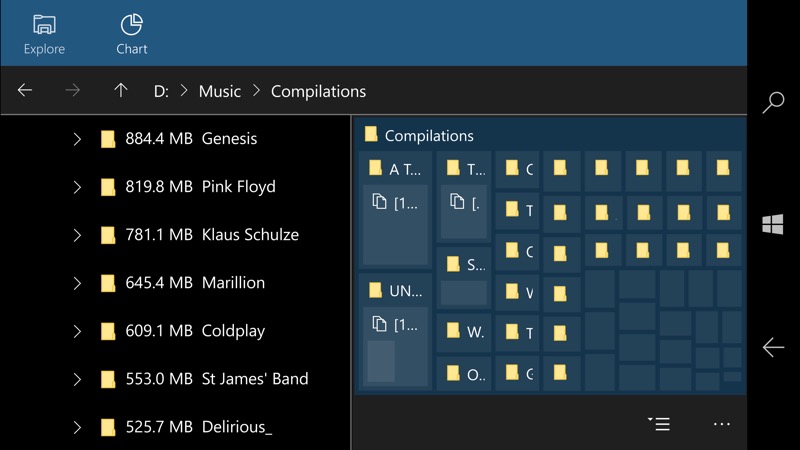 Landiskape UWP works surprisingly well, especially in landscape mode, where its interface can stretch out a little more. Don't be surprised by the time taken to scan a large expansion disk though - the test 64GB card in my Lumia 950 XL, around 60% full, took around three minutes to scan - and there's no progress bar. Just small animations on the folder icons to let you know that something's happening.
You can buy Landiskape UWP here in the Store. It seems to be on perpetual special offer - £2.50 as I write this.
It seems to be that most Windows 10 Mobile users will be well served with the built-in Windows Storage Sense - but arch geeks will always want to go one step further in micro-managing their smartphone and Landiskape UWP is the logical next step forwards.