From the Store description:
Support independent and ad-free software by buying a licence.
Do you have duplicate photos, movies, or music clogging up your Windows 10? They might be from when you imported photos from your camera twice, or downloaded the same movie to two different locations. Maybe you have a long-forgotten backup lurking somewhere on your system, or maybe you have duplicate albums from merging two music libraries together.
Finding these stealthy space hogs is tedious. Disko Duplicate Cleaner does it for you – it's fast, safe, and automatic. Reclaim precious storage space in just two taps. It uses a proprietary scanning engine to search your device for duplicate files.
It's smart – the accurate scanner shows you a list of every detected duplicate file in just seconds. And to help you browse the results any matched images are previewed right inside the app, while matched music and videos indicate song duration and bitrate.
It's FAST – it scans thousands of files per minute with no false matches.
It's easy to use – its intuitive previewer automatically shows you the contents of suspected duplicates. And it's safe – it removes duplicates to the Recycle Bin for easy undoing, and by default it won't touch system files.
A few screens of this in operation: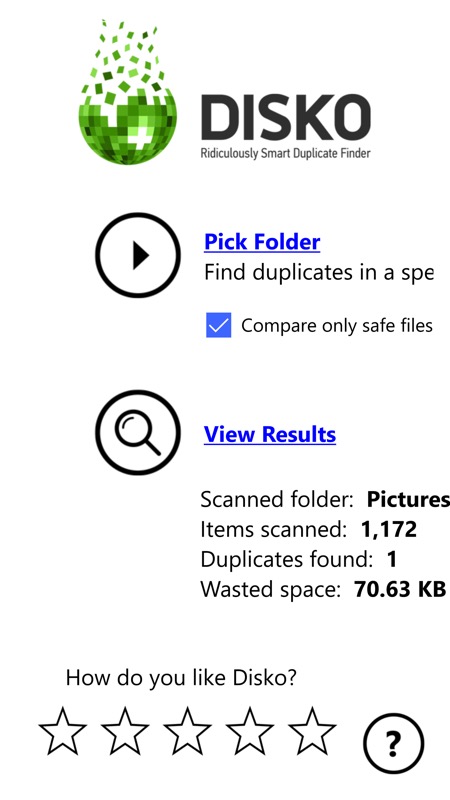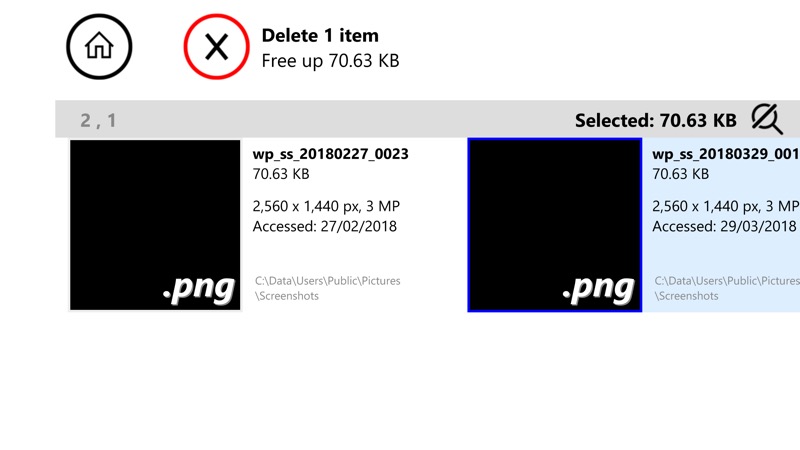 You can buy this in the Store here, it's around £4 usually (ignore the 'RRP'). It's not really worth it on Mobile, in view of the use case and the small chance that you actually do have duplicate files on your phone, unless you're prone to stocking up a microSD with Office files (etc.), but worth noting for Desktop/hybrid use, etc.
Still, the idea of new UWP apps and commercial titles at that, generating income for the developer, who might then treat the Windows 10 scene seriously and not just as a hobby, appealed to me, whatever the merits of this particular tool under Windows 10 Mobile(!)