From the Store description:
While riding your bike or driving your car, checking your email is a really dangerous task... no more! With Read My Mail you can make your tablet/phone read your email!

Works with Office 365, Hotmail/Live/MSN and Gmail accounts.

Here's Read My Mail UWP in action: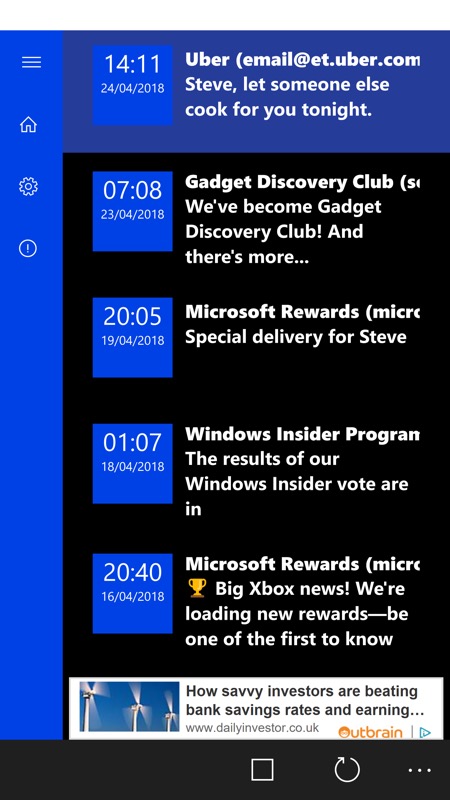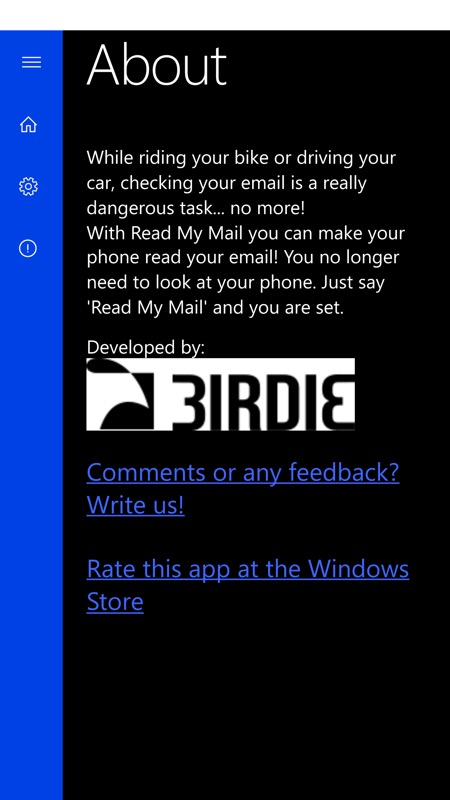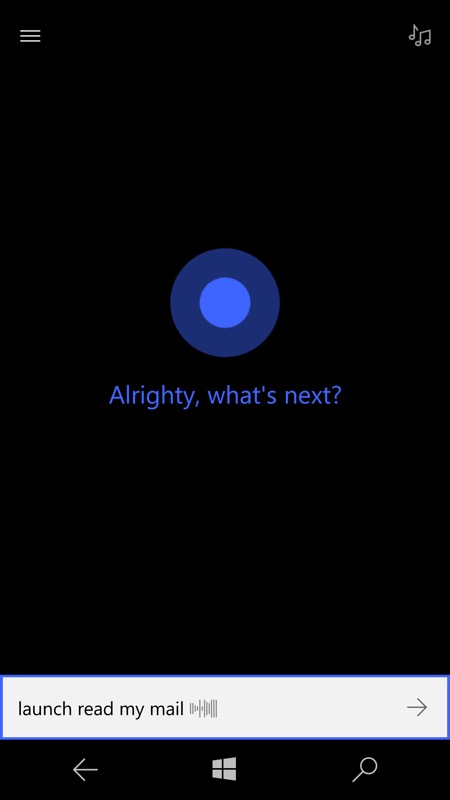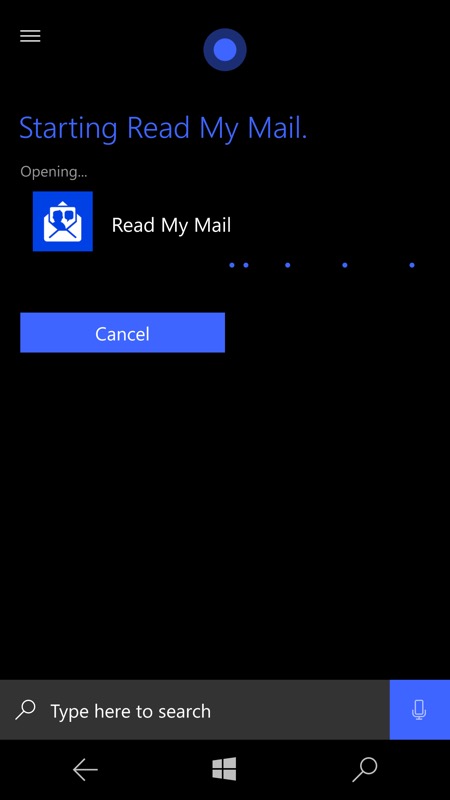 In use, the reading of email works pretty well. Most (though not all) of the boring tech headers are omitted and you mainly get sender name, subject and body text read out. In my test account here there were plenty of spam(ish) emails to plough through and this will, ultimately, be the biggest issue with Read My Mail. It's doing its job but it's not clever enough to sort the wheat from the chaff. And if you have to stop what you're doing to manually pick stuff to read then you might as well, you know.... read them in the first place.
The concept is great though - your thoughts welcomed!
You can grab this here in the Store - it's free but you do have to endure banner ads and I can't see a way to get rid of them. There's also no way to change the reading voice, so I suspect that's using Windows 10's built-in text-to-speech APIs. I did try changing the 'voice' in Windows 10 Settings, but it didn't affect Read My Mail's actual output.