From the Store description:
Jack of Time provides a tool set of time related functions including a countdown timer with voice, stop watch, a time calculator, event timer, sunrise and sunset times, moon rise and set times, as well as a world time function with search--enter a place or thing (like "Statue of Liberty") and find the corresponding time zone and current time.

There's quite a bit to screenshot here: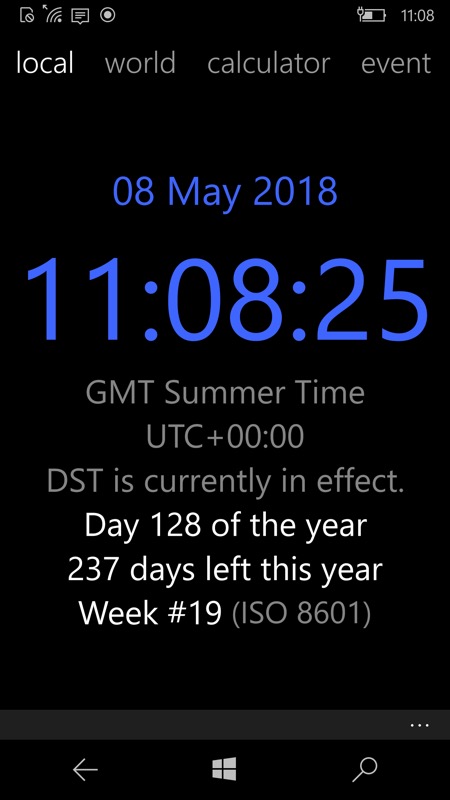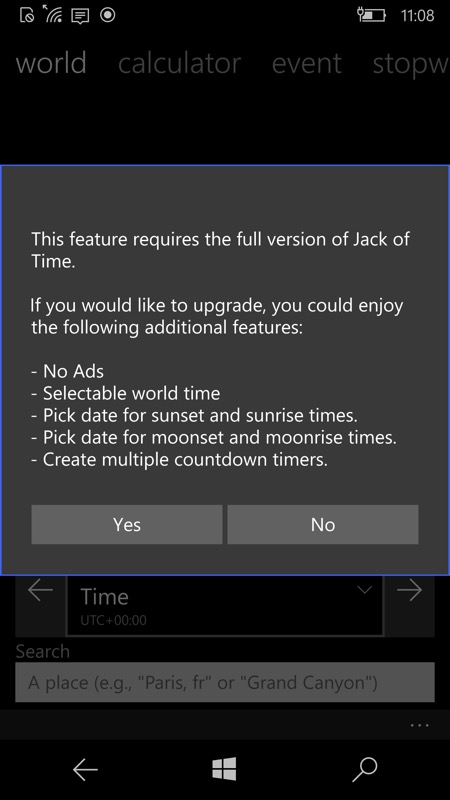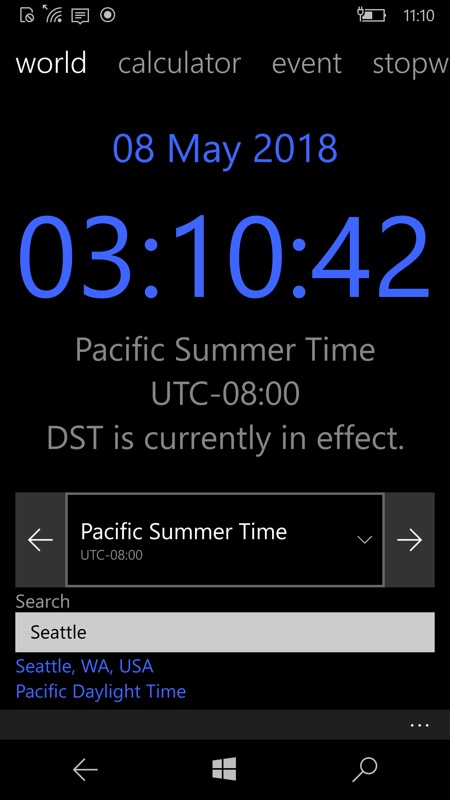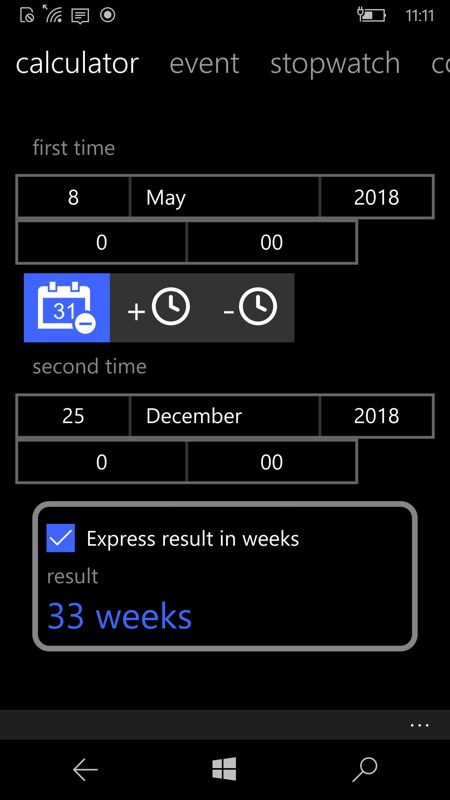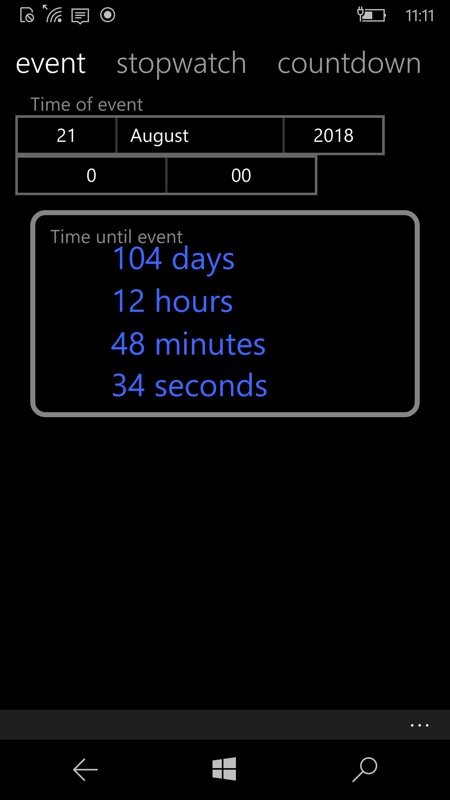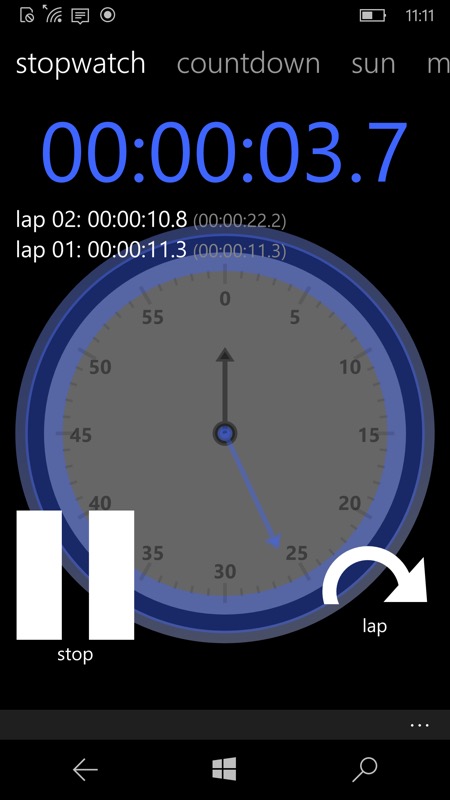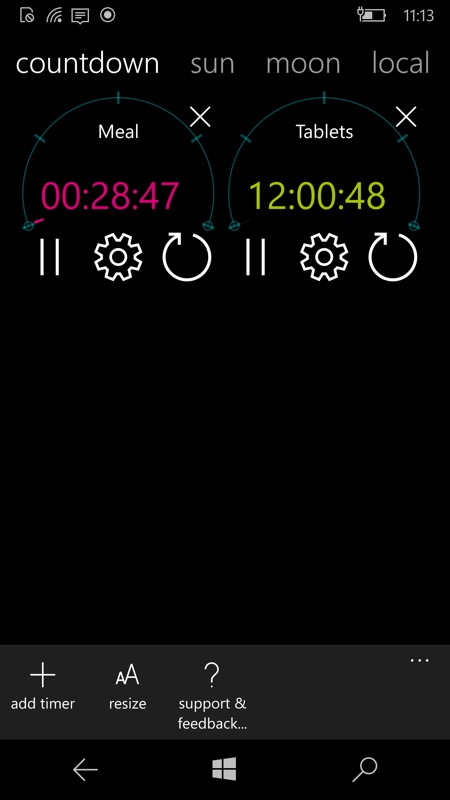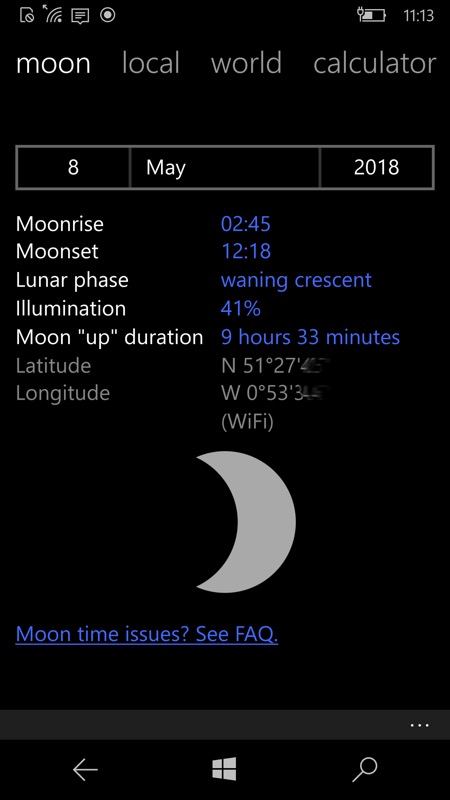 You can grab Jack of Time UWP here in the Store. Zapping the ads and allowing the 'premium' features is only 79p or $1, so a no-brainer if you like this sort of utility. And I do.