From the brief Store description:
The first basketball scoreboard for the Windows 10 platform (UWP) - Made by the community, for the community. Fully FREE and Open Source on GitHub

The interface is fairly self explanatory and all on one pane - just tap and count and time as needed: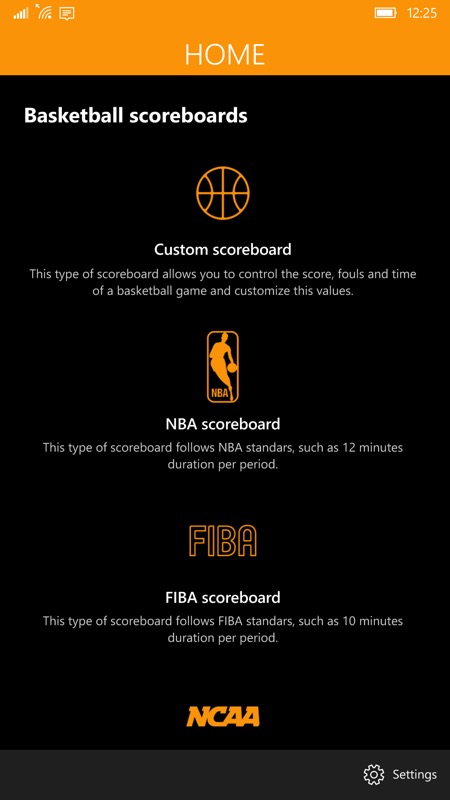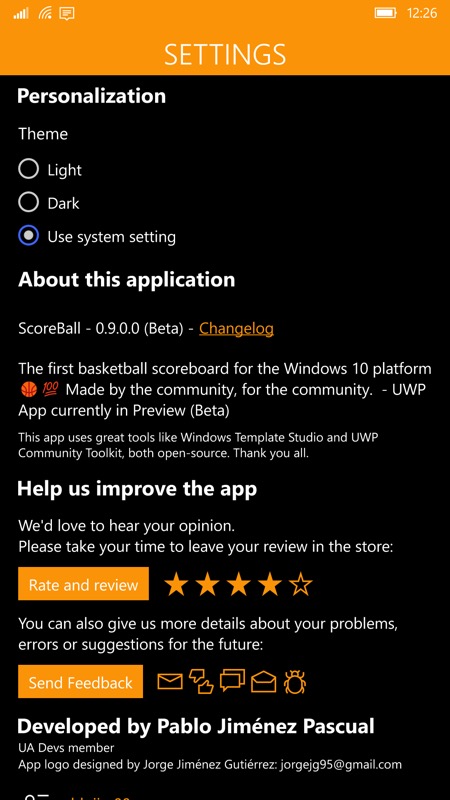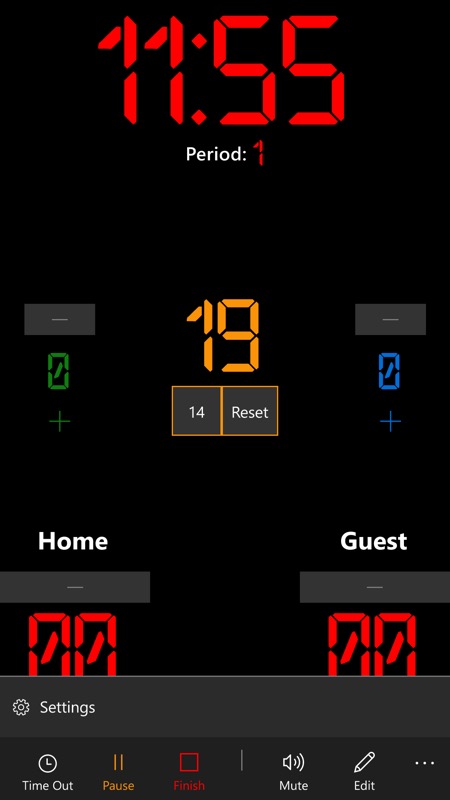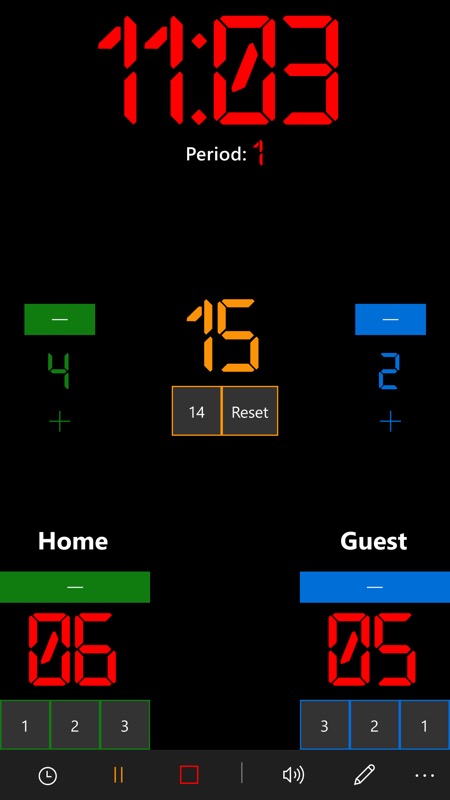 I won't pretend to have used this app right, as to when to tap on this timer or that score control, but it seems to be fully working to me. You can grab this in the Store here. There are a few (legacy?) ads in the interface, but few and far between and, as the app matures, hopefully these will disappear altogether...