From Paul's latest blog post:
After a few stumbles out of the gate, Microsoft's Surface brand has become a staple of the industry and has quickly grown into a billion-dollar brand for the company. To help grow to the footprint of the brand, Microsoft is working on updates to its existing products as well as a couple new offerings as well.

I was able to view a few pieces of internal documents that outlined some of the future plans of the Surface brand that identify previously unknown codenames for upcoming products. As with all information of this variety, details could change before the products are released or they could possibly be canceled.

The Surface Pro 6 is internally known as Carmel, the upcoming low-cost Surface Tablet is going by the name of Libra, and then, of course, there is the Andromeda device that we have been talking about for many months...

...And then there is Andromeda; here is where this gets a bit more interesting. According to the documentation, the device is scheduled to be released in 2018.

Microsoft thinks of this hardware as a pocketable device to create a truly personal and versatile computing experience. But the company also says that after the release of their Andromeda device, OEM partners will release similar hardware too – Microsoft is hoping to create a new product category with this hardware.

If this strategy sounds familiar, that's because this is the same path Microsoft took with the Surface Pro line of devices...

...With all of this being said, the documents I viewed were created under the leadership of Terry Myerson. Seeing as he is now leaving the company, the new leadership could change these plans significantly.
This last paragraph is the most worrying, of course. Having said that, there have been so many patents applied for and so much work put into Project Andromeda (not least on the software side) that something is going to emerge this year.
My guess is a Surface Mobile at $1000/£1000 to be announced in September and available in November, along with OEM copies and variations arriving before the end of the year.
And, no doubt, many leaks between now and then.
Will a 'Surface Mobile' full replace a Windows 10 Mobile smartphone? Possibly. There will be questions over imaging, of course, such a crucial part of the modern phone experience. But, in principle, a folding device that can be 'pocketed' and with full telephony on board, could be a 'one and only' computing device for the true road warrior. I'm one such and I can't wait.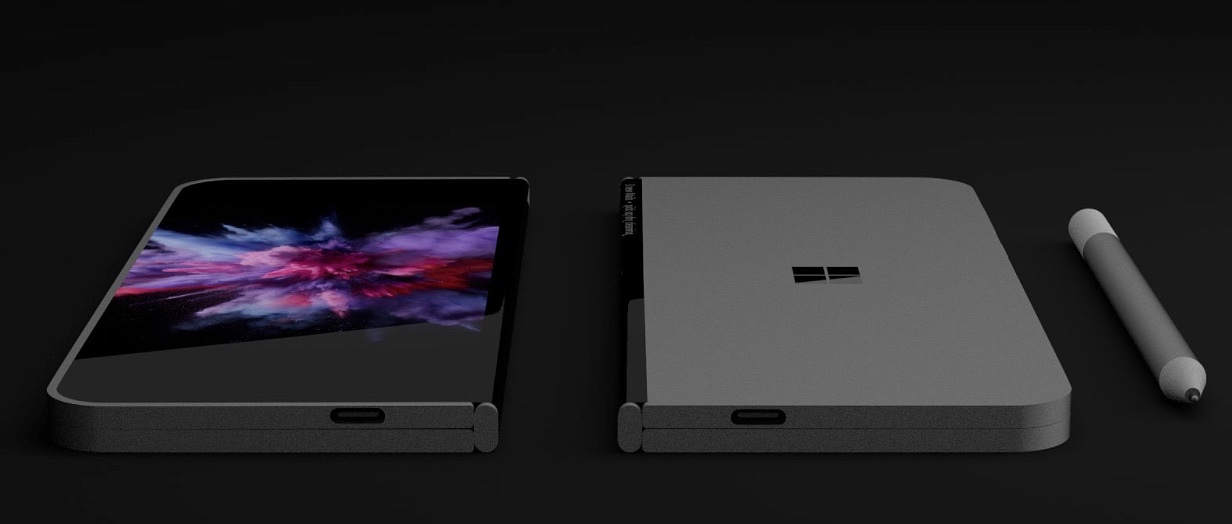 (Image from my article here.)