From the brief Store description for UrbanDict UWP:
Universal Windows App for Urban Dictionary (Unofficial), and this is NOT a web crawler. Simple, nice, fast, and no-ads!

There's not much of a UI to show, but some screens by way of illustration: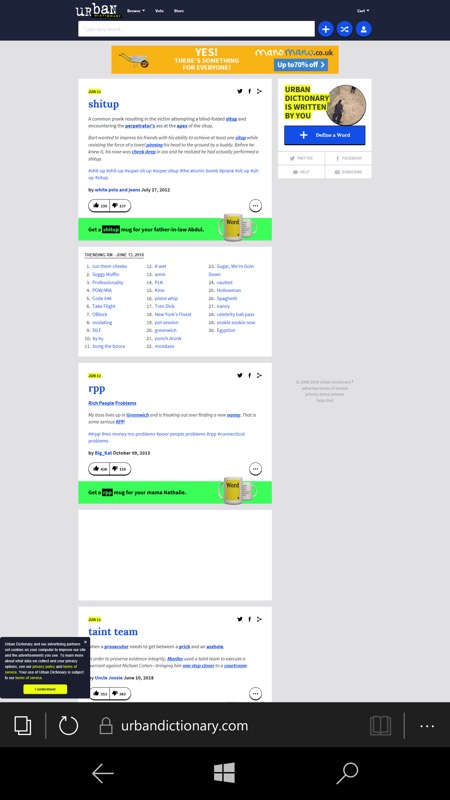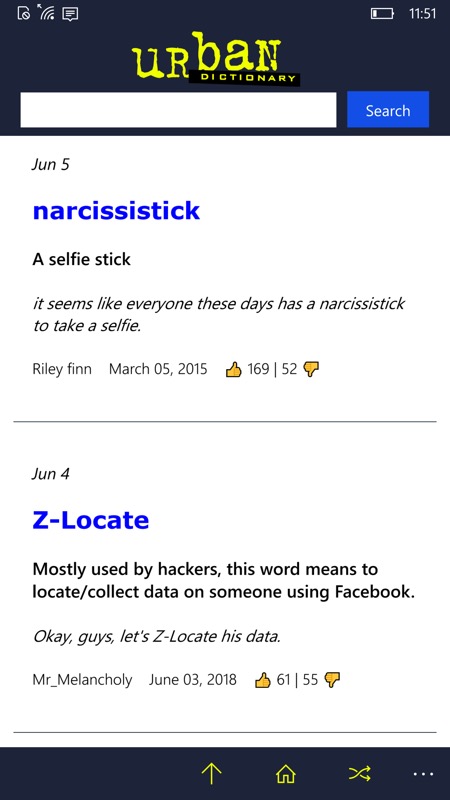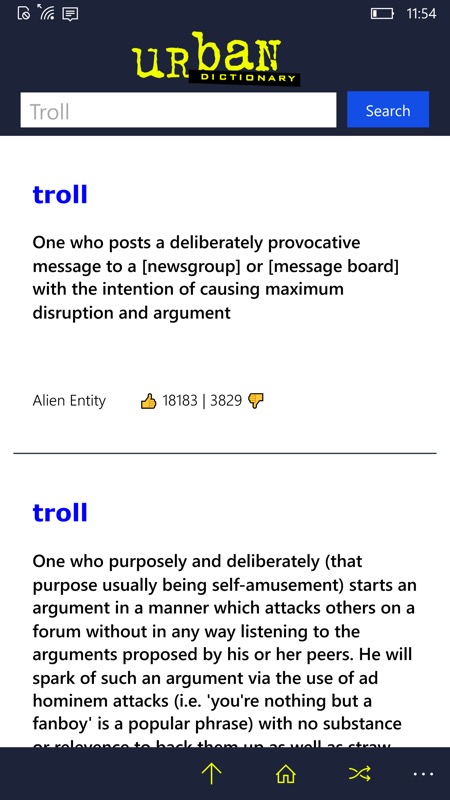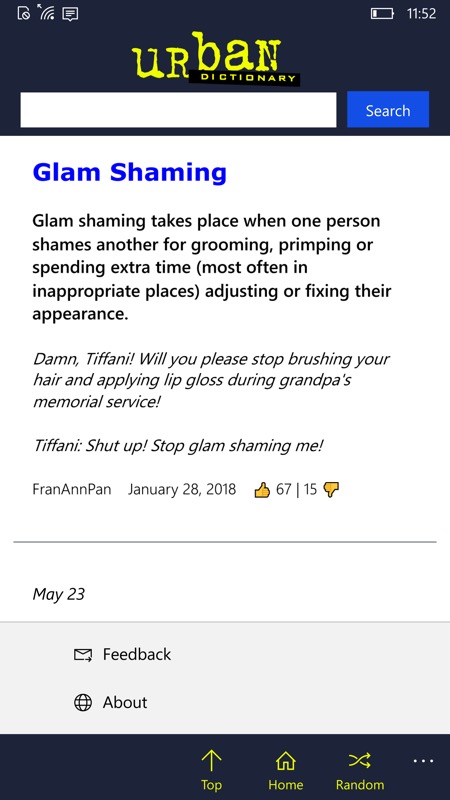 It's not 100% clear how UrbanDict works - the developer makes reference to using space and bandwidth on the Azure cloud, so I'm guessing that a process at his end scrapes Urban Dictionary on the web and adds new content into a database online - which this client then accesses.
You can grab UrbanDict UWP in the Store here.