Most importantly, this works well in both Internet Explorer for Windows Phone 8.1 and Edge for Windows 10 Mobile, see the screens below.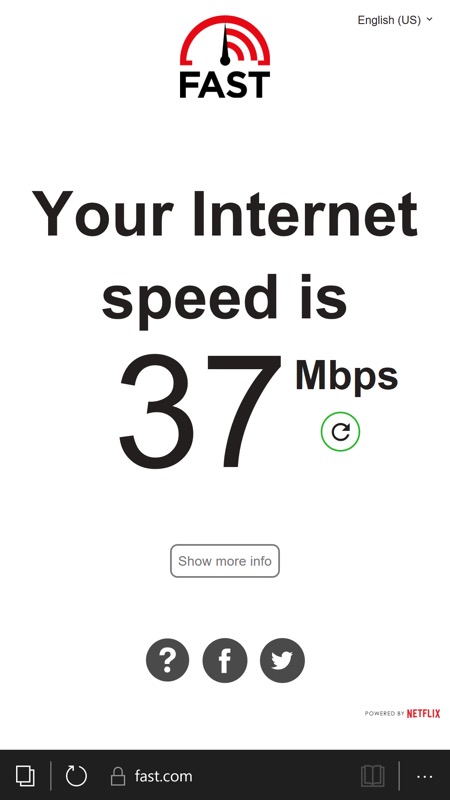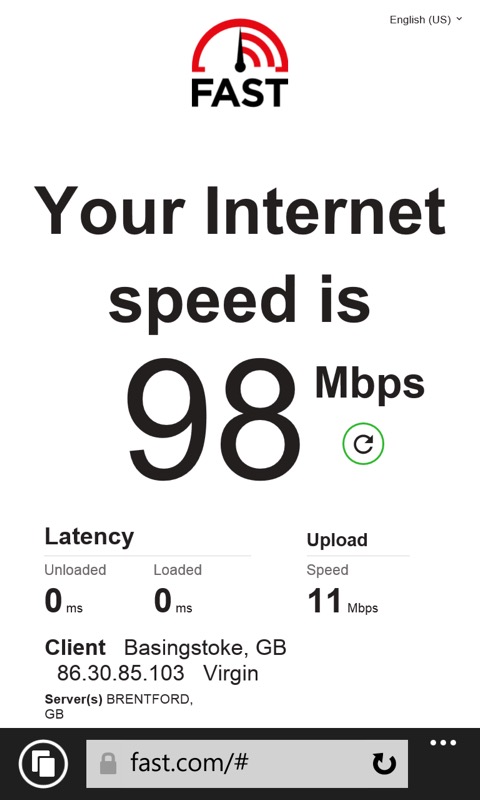 Easy to bookmark or easy just to type in, especially with Microsoft's browsers offering the ".com" on the keyboard. Or pin the service to your Start screen, as you wish.
It's a useful way to measure the bandwidth of a particular connection (though note that when looking at Wifi, the tech itself may be a bottleneck, so it depends on your device, on the capabilities of your router, how far away you are from it and how things are configured).