DogBuddy's mission is:
We believe that all dogs (and their owners!) should have the freedom to enjoy their lives. Whether that means taking a two week trip of a lifetime, or making time for date night with a loved one, we think that owning a dog shouldn't get in the way of your day-to-day.

To make this happen, we help busy dog owners find local and reliable dog sitters to take care of their dogs whilst they're away from home. Through building long lasting relationships online, we make it easier and more convenient for owners to work, rest or play!
And the URL to go to in Edge under Windows 10 Mobile is just uk.dogbuddy.com - that gets you the full PWA site, as shown below: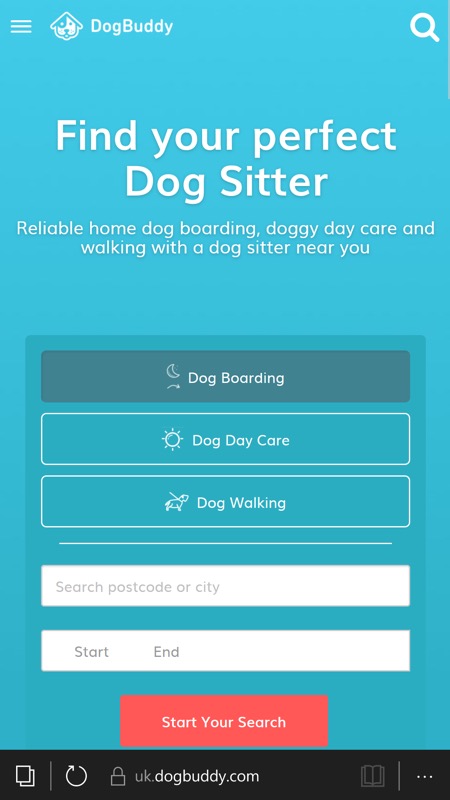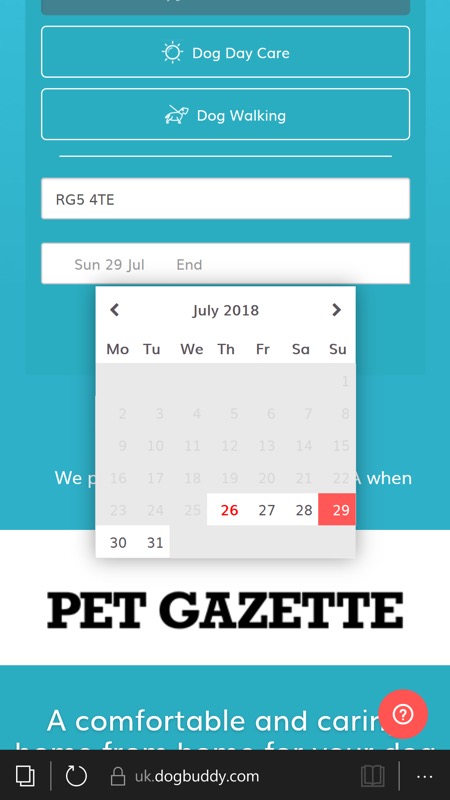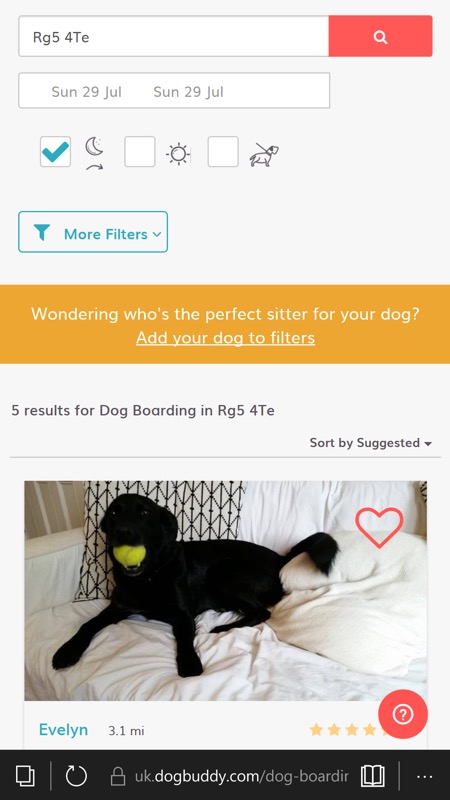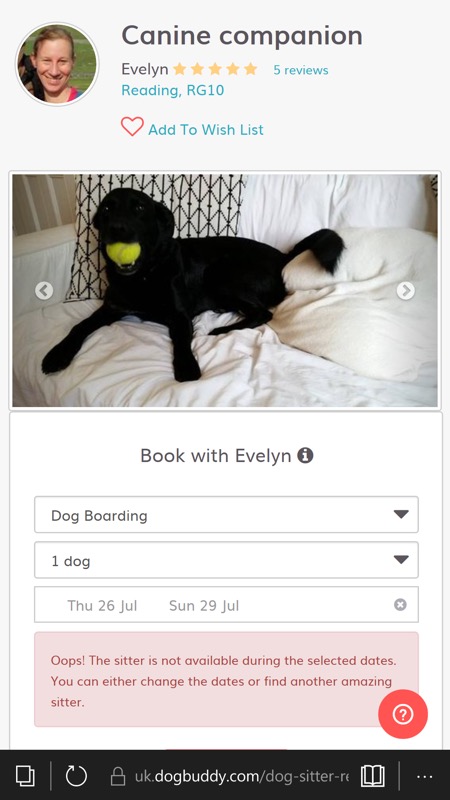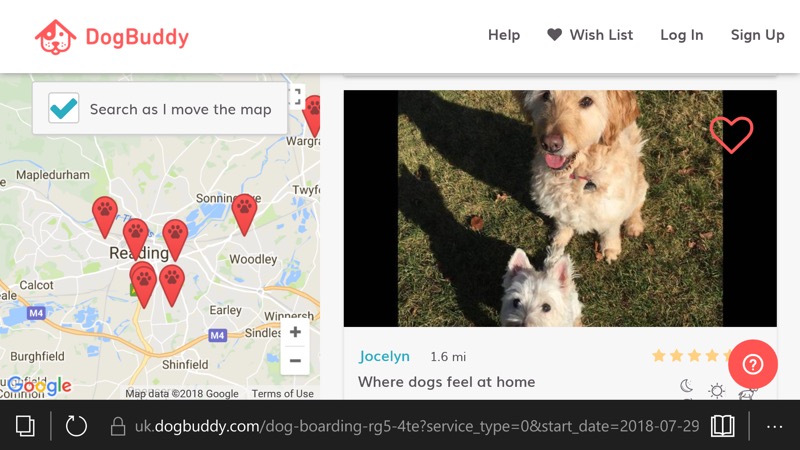 Not bad at all - do email me if you spot other really well done PWA sites.