From the Store description:
Make amazing art with a stroke of the pen (or a mouse), exclusively for Windows 10. You won't need another coloring book after playing with Spirality. This app is pure creative fun, and a wonderful way to release stress. Create beautiful drawings reminiscent of old Spirograph toys. Draw, color and write to create one-of-a-kind decorations, invitations and doodles. Watch pleasing colors and shapes flow from your pen and mouse - you'll feel like a true artist. Unlike your old toy, Spirality can adjust the density of spirals, show you guidelines for precision work, and comes with many different pens and brushes. You can even toggle the spiral mirror to add more depth to your drawing. Spirality really shines on a touchscreen, but any Windows 10 device can run it. You can load any image you like to use as a backdrop for your art, save your creation in high resolution, and share it with your friends with just one click. Download Spirality today - you'll be amazed by what you draw.

Here's Spirality UWP in action. Note the massively non-standard interface - and the white space at the top is for the system status bar, which shows through on the phone though not in the screenshots, oddly.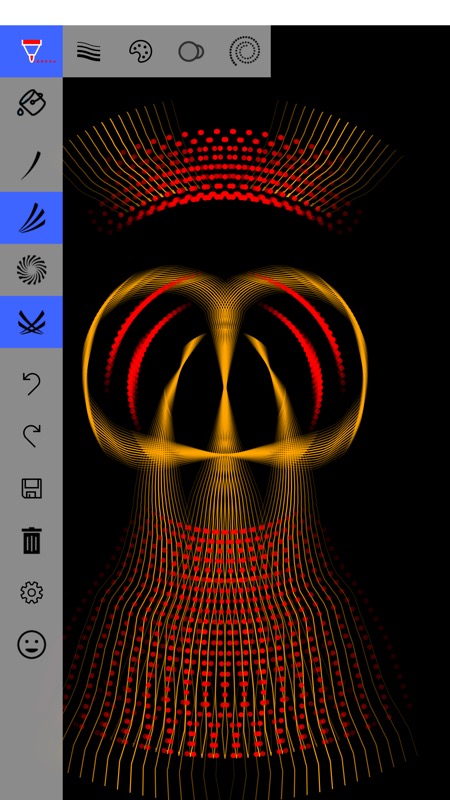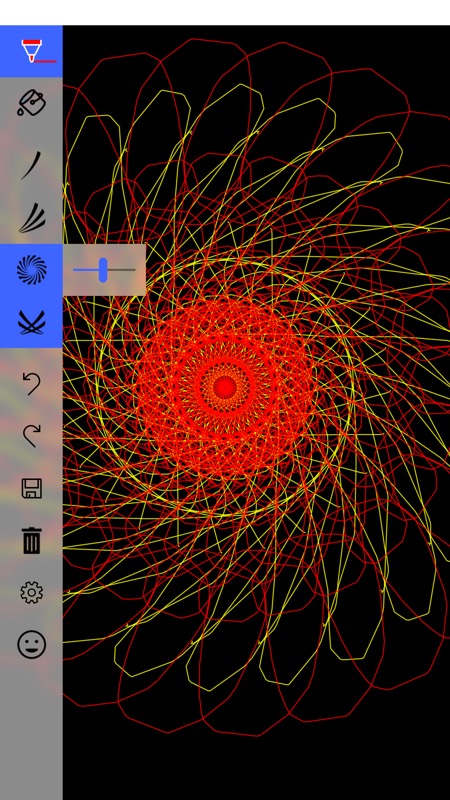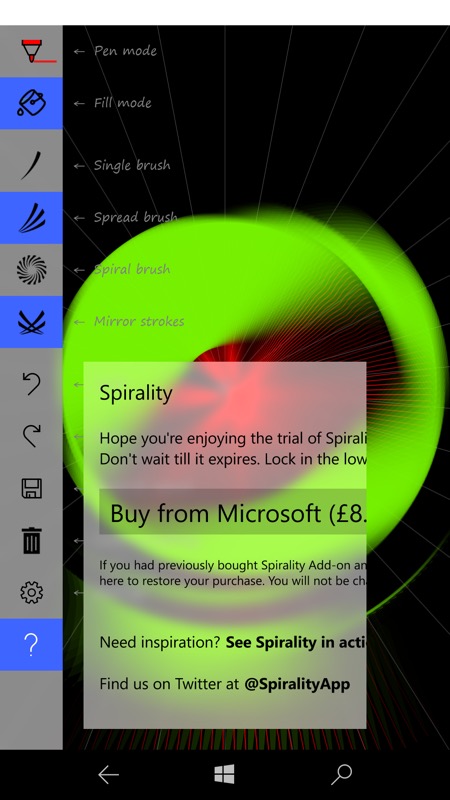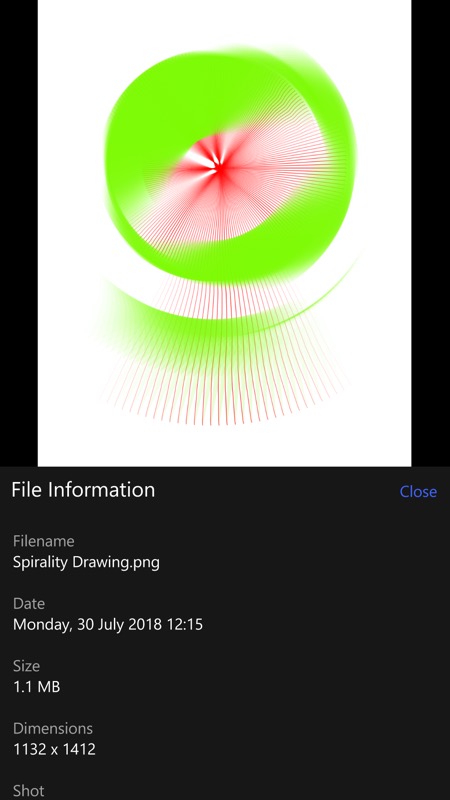 The caveats above not withstanding, this is a cool little utility that thinks outside the box and does, well, everything differently. You can grab it in the Store here. It's totally free for three days, then after that you have to pay the commercial (one off) £8 or so for the full toolset. If you have a use for this on the Desktop, especially a touchscreen Surface Pro, then this might be a valid proposition, though I doubt it'll persuade many on Mobile!