The URL to tap on (or type in) in Edge is pagexl.com/builder/. Of course, you can turn this into an 'app' yourself with PAWA or just pin it 'as is' on your Start screen. It's up to you.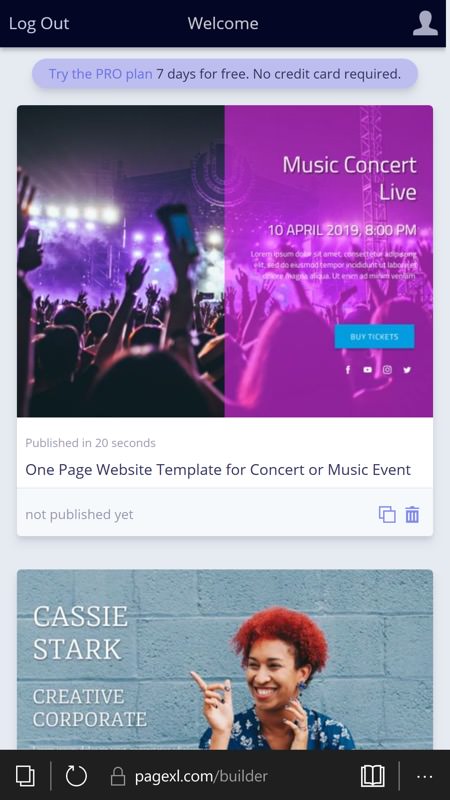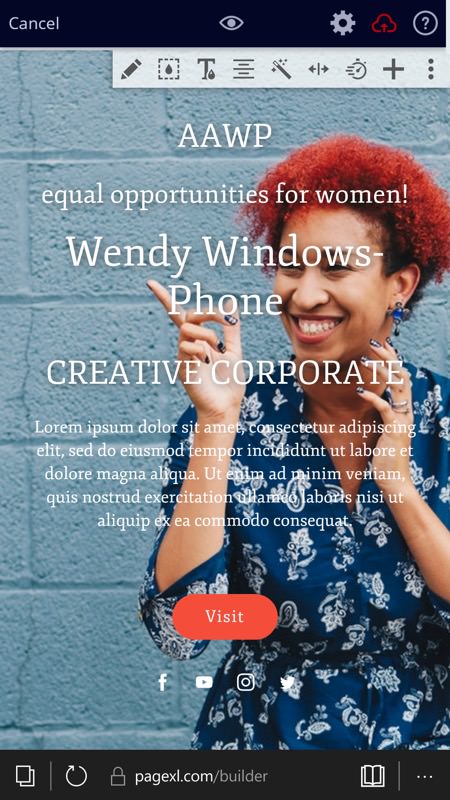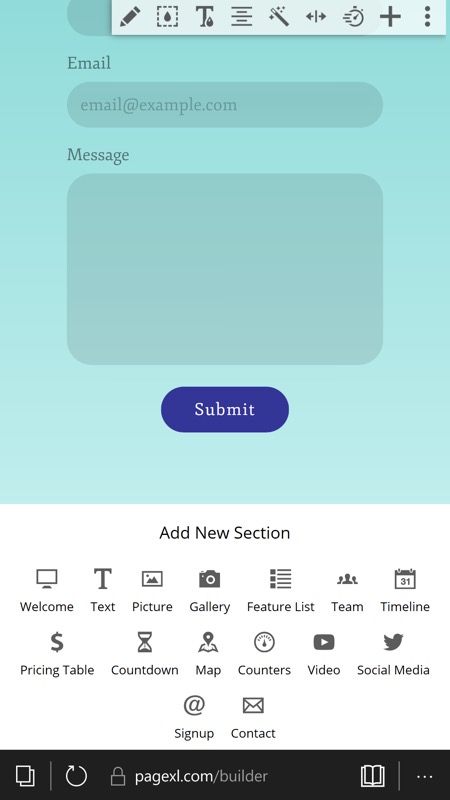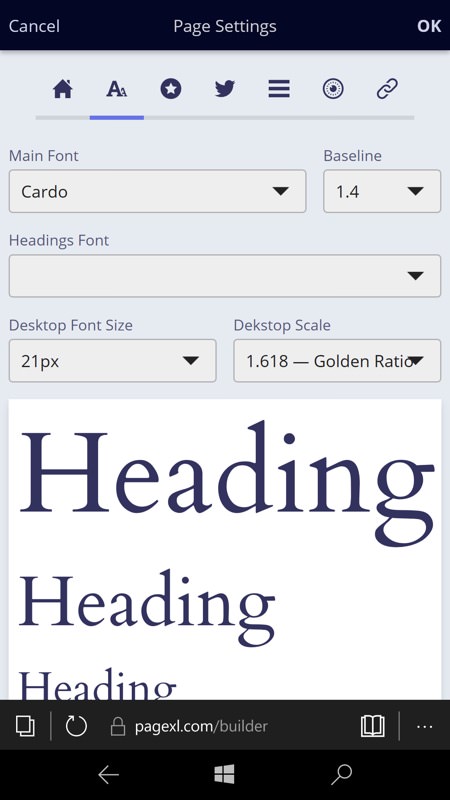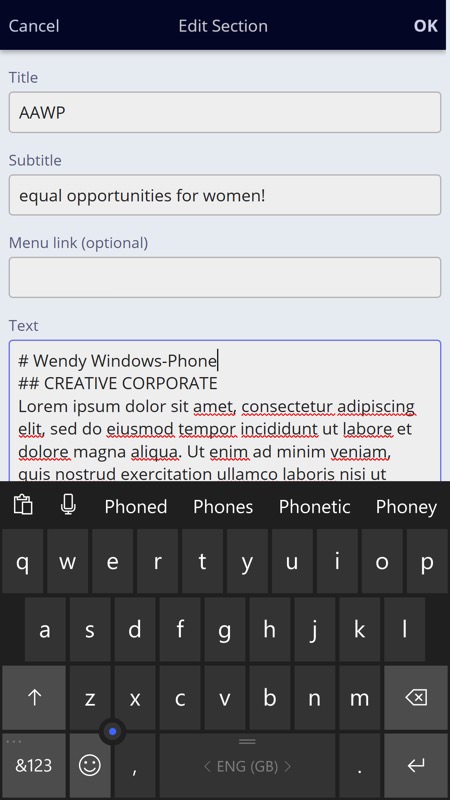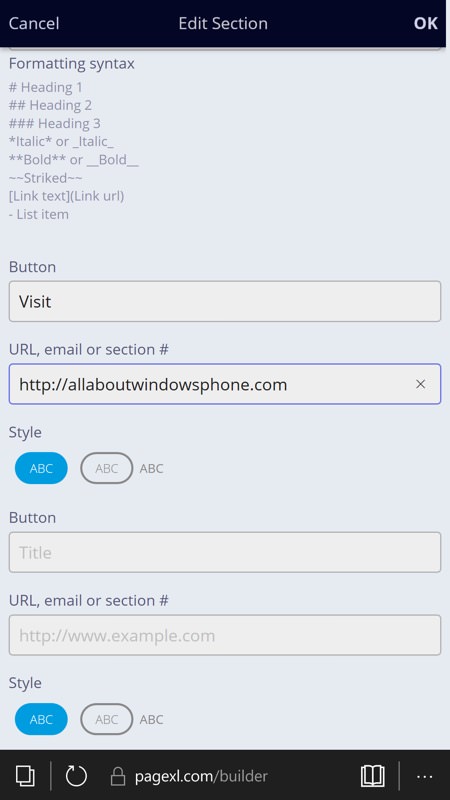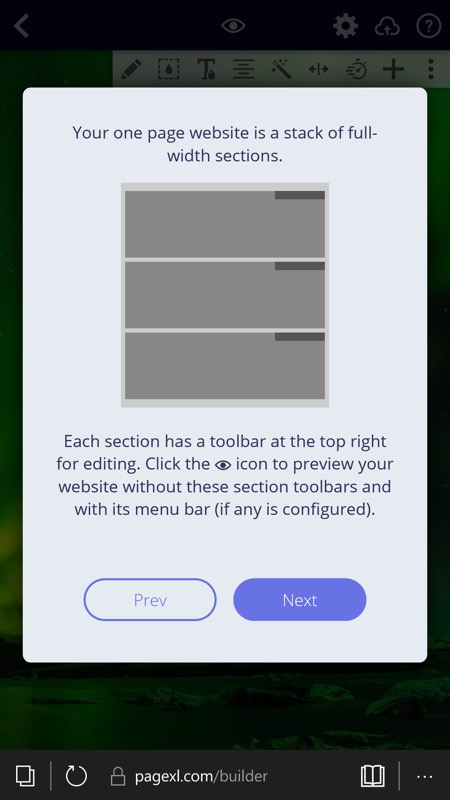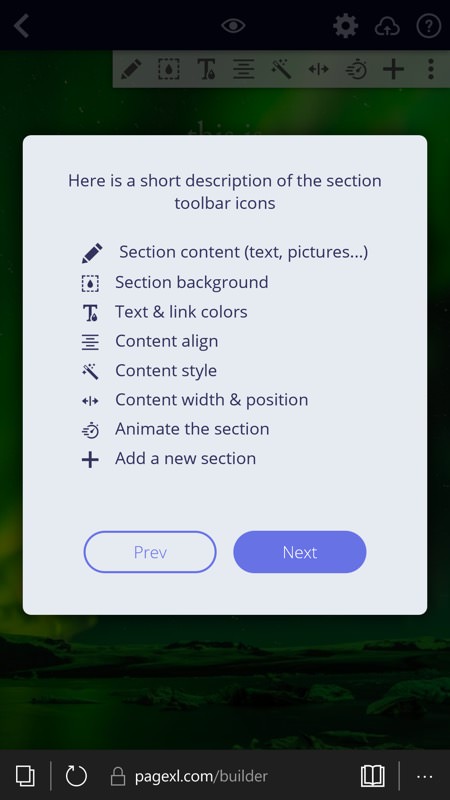 Pretty decent, PageXL is far more in depth than the typical PWA, though I suspect that there's some linking-up work needed if you wanted to publish these pages to your own domain. Still, this is a commercial service and, for the subscription price there will be tech support and help from the developer, Lauyan Software Sarl. For free, you can publish two sites/pages, and hosted on the developer's server, beyond this (and to get access to the full range of site and section templates) then you need to pay, with a couple of tiers available.
PS. From the developer: To celebrate our first review, we'd like to offer a 50% discount on all our plans to your readers. To benefit from this offer, they just need to sign up/sign in throught this custom URL: https://pagexl.com/builder/?couponCode=AAWP - the discount is live from now, and will expire on september 30 2018.