The URL to tap on or type is app.insulin-buddy.com. Of course, you can turn this into an 'app' yourself with PAWA or just pin it 'as is' on your Start screen. It's up to you.
The PWA is written in German, but there's a toggle to English in the extensive Settings pane. Not all the translated strings are perfect, but they're close enough.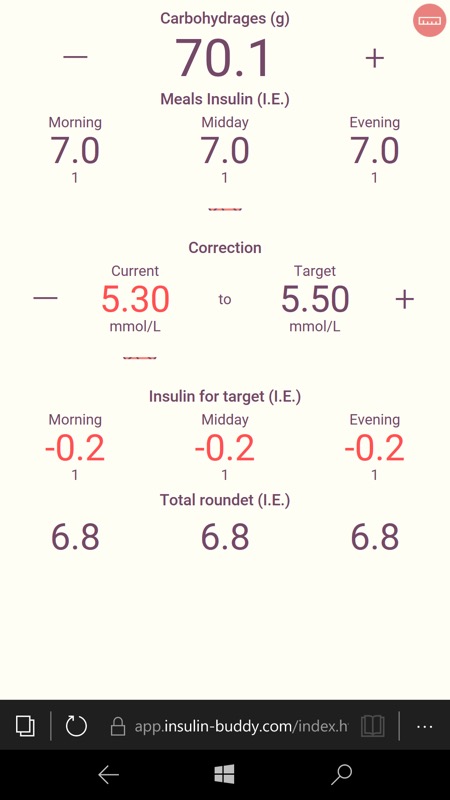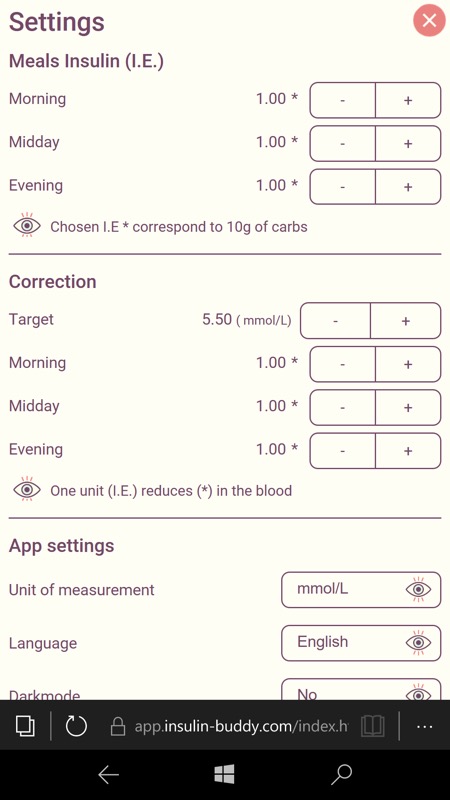 Your settings and preferences are kept locally on the phone of course, this is a Progressive Web Application, mixing local storage, code caching and remote code source.
There's also a rather beautiful 'darkmode', enabled in Settings: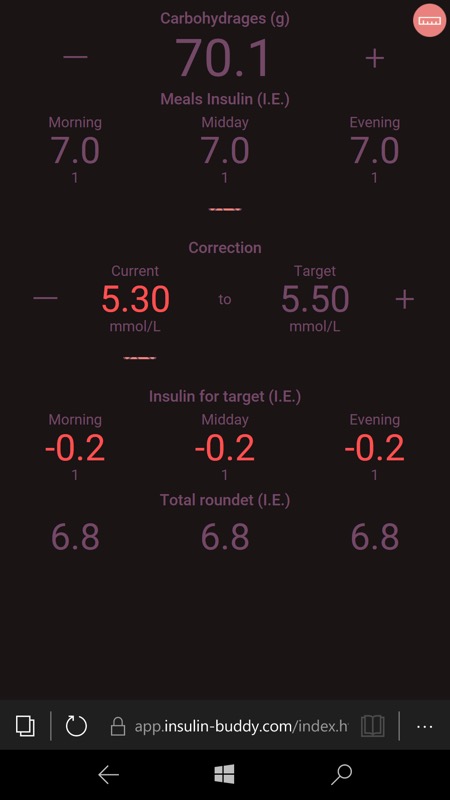 Not a massive PWA, but nicely implemented for all mobile devices, including Windows 10 Mobile and a potential life saver?