From the Store description:
Brainf*ck# is the world's most advanced console/IDE and debugger for the Brainf*ck programming language, exclusively on Windows 10.

With a fully featured IDE that supports breakpoints, syntax highlight, autocompletion and more, an interactive console and lots of other features, this app offers the most complete programming experience in Brainf*ck on any platform.

If you are a developer who knows how to write in C and you want to try something different, if you're just curious about this language, or if you've heard about it and you want to use it to create something crazy, this app offers everything you need to get you started.

You can find out more about the Brainf*ck# language here.
Here's Brainf*ck# UWP (and the language itself) in action, via the promo graphics: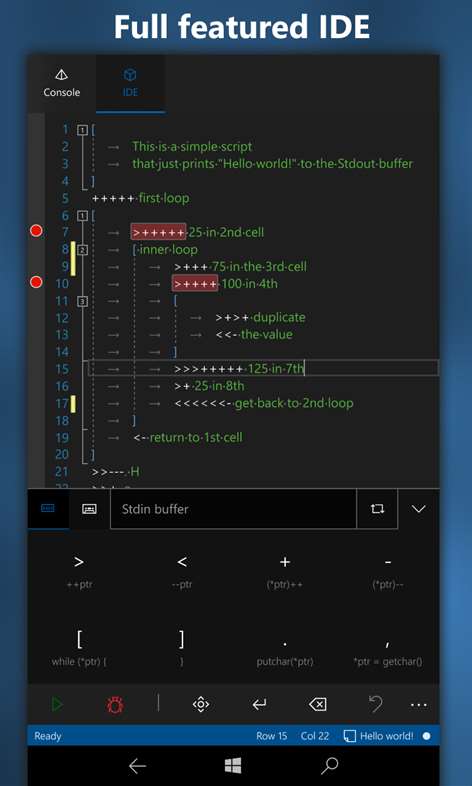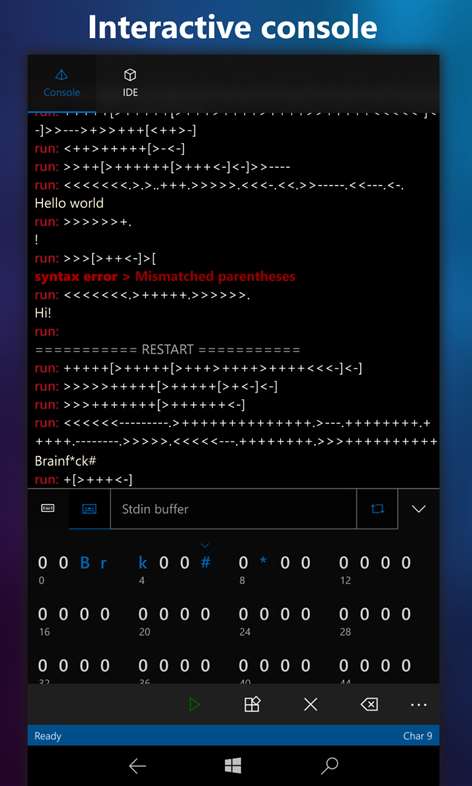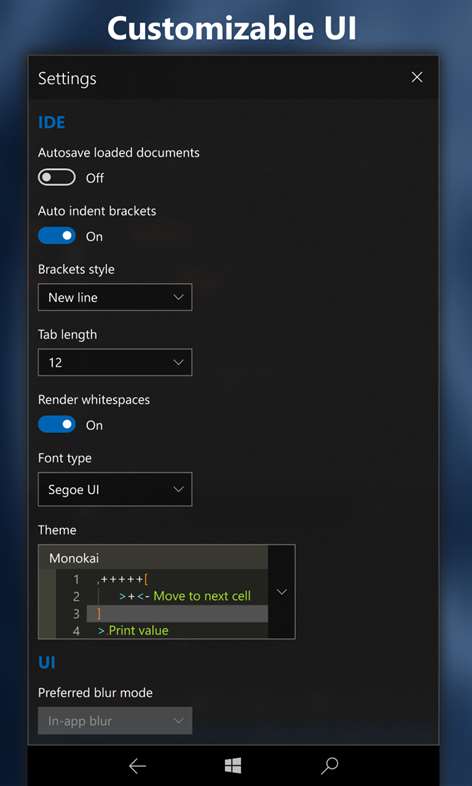 Oddball or what?(!) You can grab this in the Store here.