From the Store description for the UWP version:
Learn Spanish, French, German, Portuguese, Italian, Irish, Dutch, Danish, and English. Totally fun and 100% free.

Duolingo is changing the way people learn languages.
It's free, for real. No fees, no ads, no gimmicks. A college-quality education without the price tag.
It's fun. Lose hearts for answering incorrectly, advance by completing bite-sized lessons, and track your progress with shiny achievements.
It's constantly improving. We bust out the lab coats regularly and measure how well you learn on Duolingo. Your learning experience only gets better over time.
If you want to learn Spanish, French, German, Portuguese, Italian, Irish, Dutch, Danish, or English, the fast, fun, and free way, there's no better choice than Duolingo.

Update PS: You can now learn Greek, Hebrew, Hungarian, and Vietnamese!
And here's the UWP app in action: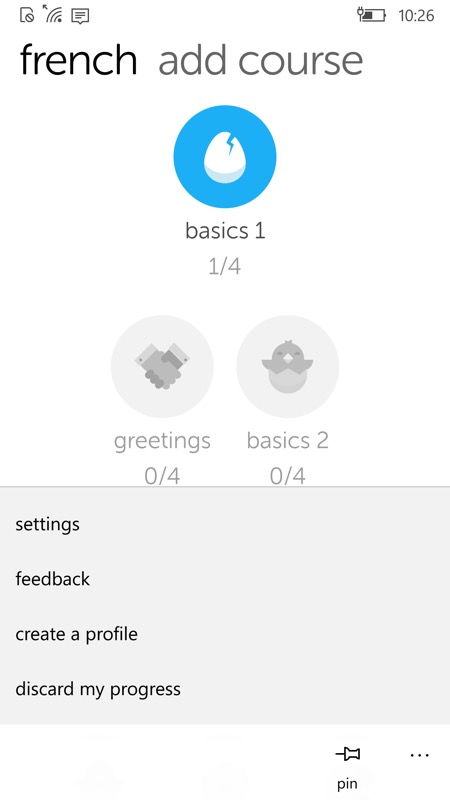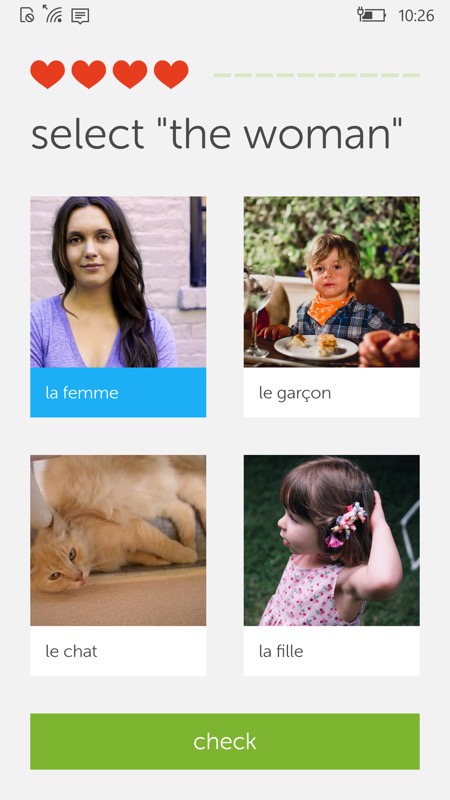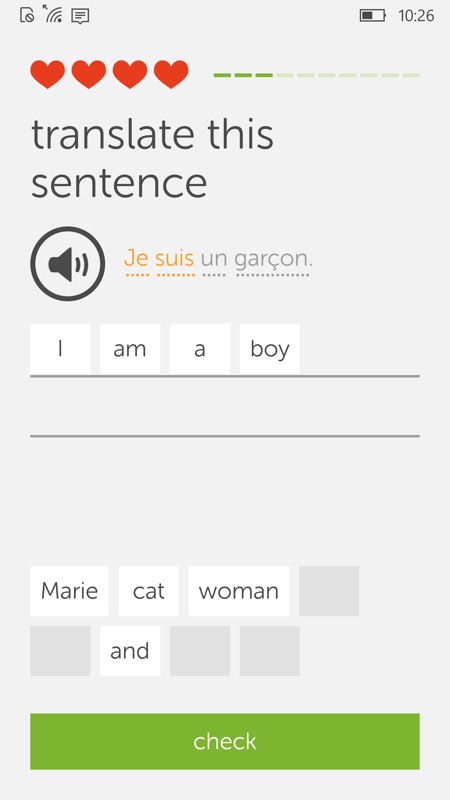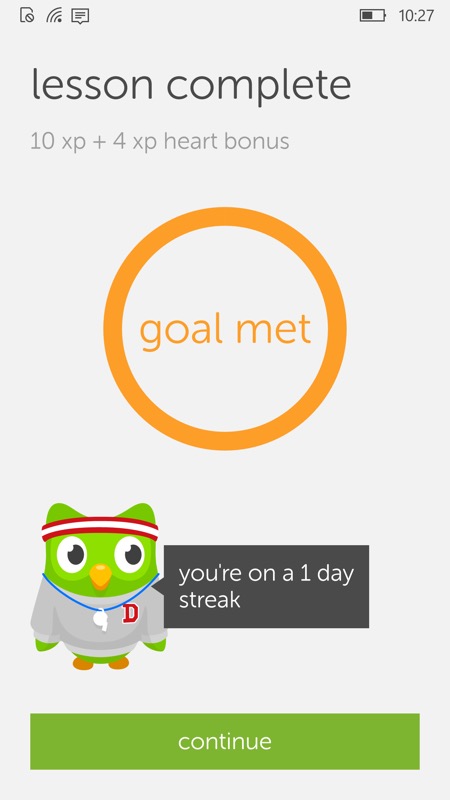 While the PWA version online looks somewhat different - and the audio samples don't play, at least on my test phone, but it's still worth noting the way Duolingo has embraced moving to PWA across all platforms. You can access (or pin) it at duolingo.com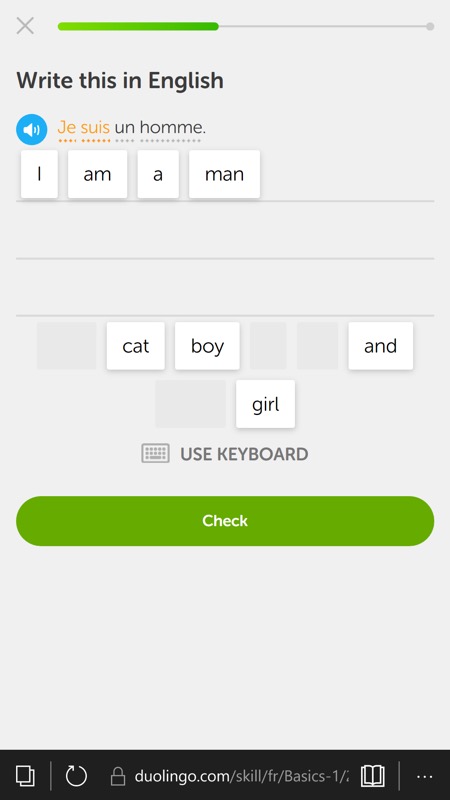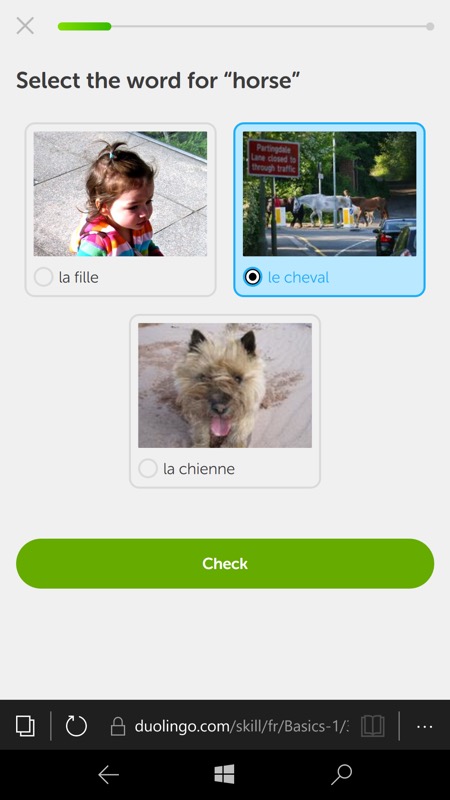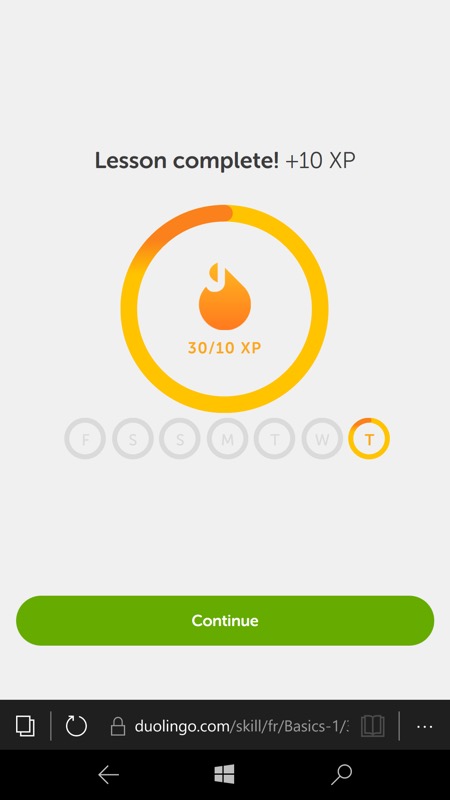 Options, options, eh? Obviously you'd always pick the UWP app version as it's faster and more complete, but it's interesting that Duolingo seems to have gone all in on PWA for its content across all platforms going forwards.