The URL to tap on or type is breethe.app . Of course, you can turn this into an 'app' yourself with PAWA or just pin it 'as is' on your Start screen. It's up to you.
Here's Breethe in action: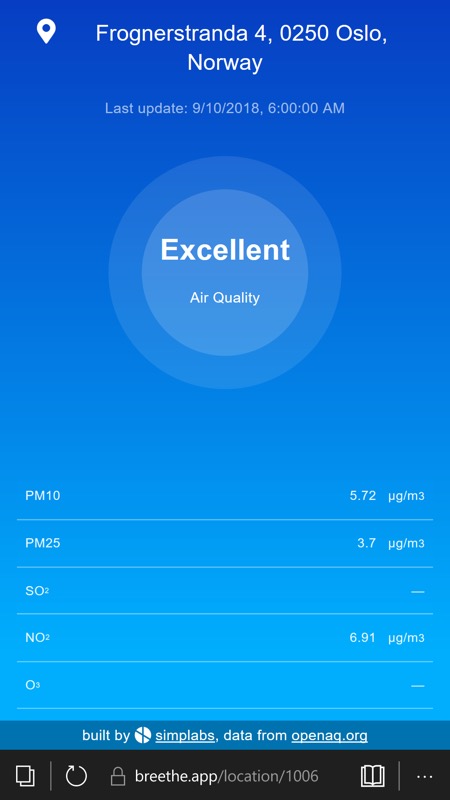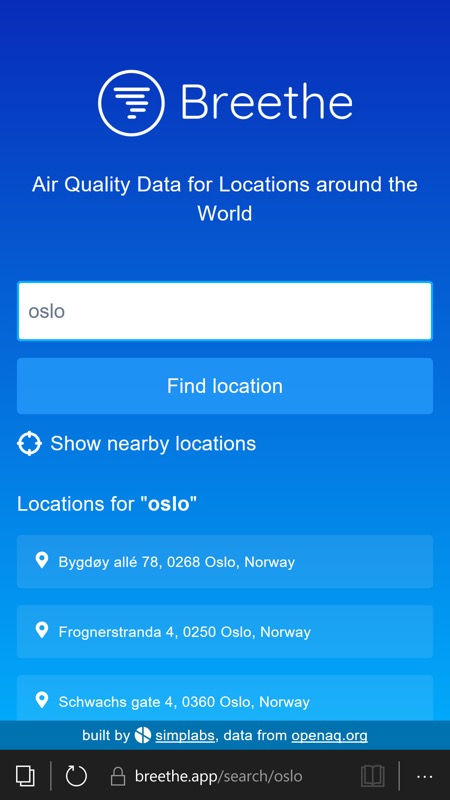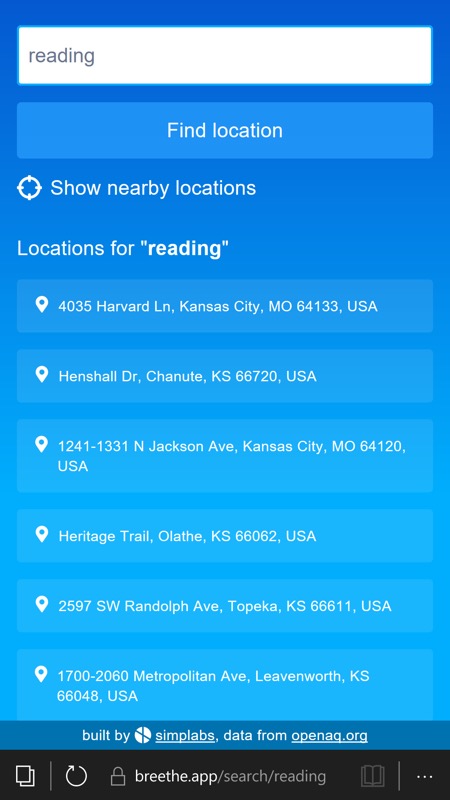 The data sources for the Breethe system aren't exactly worldwide, see the coverage map below. Oh well - if you're in mainland Europe or the USA then you're probably sorted!