The URL to tap on or type is prt-mny.amxmln.com . If you have trouble with typing that (or if your ISP messes it up, use the direct link from Appscope and then bookmark that, etc.)
Of course, you can turn this into an 'app' yourself with PAWA or just pin it 'as is' on your Start screen. It's up to you.
Here's 'Prt Mny' in action: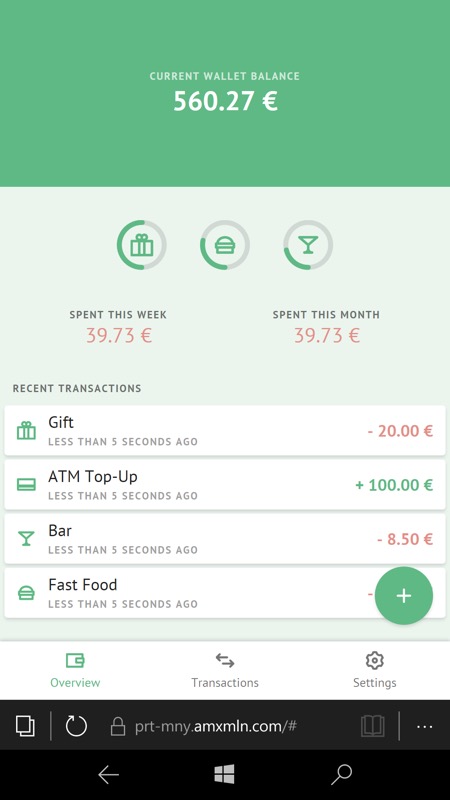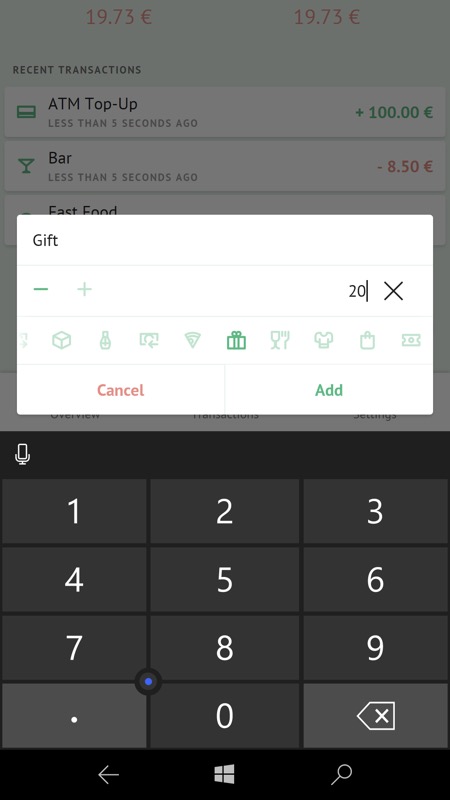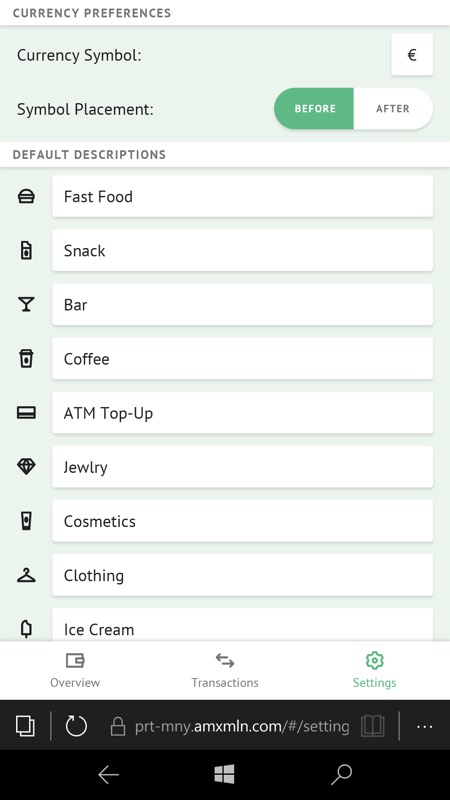 As you'd expect from a PWA, there's some local data storage and this seems to keep my data OK from session to session, which is a relief. But there's one glitch which probably makes the PWA a non-starter for any serious management and that's that the 'Export' function doesn't work at all currently in Edge. At least for me. Ouch.
Still, a fun PWA to play with and with a little work this could be a useful app.