Although the IDOL 4 Pro isn't mentioned in the changelog, the reworking of the code for the new release has meant that the UI now works fine on the IDOL 4 Pro, responding to taps and swipes as it should (and as it did on the Lumias).
Here's the full changelog for v2.6.1:
New:
Hi-Res Audio (also enabled DSD over PCM): option Audio Hardware -> Exclusive Mode;
Playlists -> Recently Played;
per channel Phase Inversion;
COMMENT tag of Vorbis (OGG, FLAC).
Audio Hardware -> Channels: special volume matrix (X/Y-Way) for 5.1/7.1 output;
Album-Artist/Composer tag support for UPnP/DLNA sources;
Remove action for all track groups (Artist, Composer, Album, ...);
Indonesian, Malay languages;
Speaker icon in Playing Now screen (left-top corner) to invoke volume controller;
long press Speaker icon to make gain controller persistent;
keyboard keys Up/Down - list scrolling, Left/Right - screens switching.
Improved:
Light/Grey themes (Reset them to see changes);
speed of changing tracks of network source;
improved network source check on process start;
show volume meter if AGP is switched off;
relaxed max texture size for network source to max 32 MB (was 16 MB);
Normalization handling.
Fixed:
crash during scanning;
Compressor UI;
album's year shown instead of track's in track properties;
>2 channels not saved for STA DSP;
media controls not working on Window 10 PC in the small app view on task bar;
Streaming -> Icecast directory endless loading progress if Internet connection is missing;
reading playlist file opened externally which contains tracks with absolute path.
Note that the new 'exclusive' playback option is for Desktop only, i.e. only the standard existing hi-res audio modes work on Mobile, though these are already excellent, especially on the IDOL 4 Pro.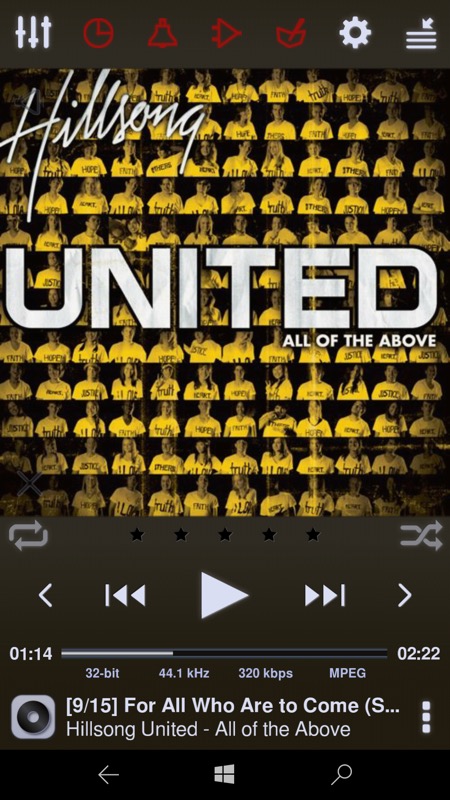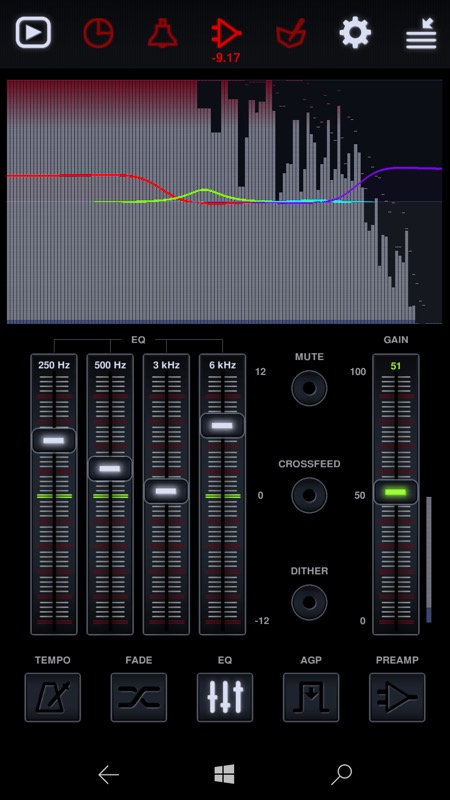 You can buy or update Neutron Music Player in the Store here.