Here's the official changelog for v2.0.1687:
You can add multiple accounts with different phone numbers to your Telegram app, and then quickly switch between them from the side menu. Notifications will keep coming from all accounts, unless you change this in the Notification settings.
You can now finally search for chats while forwarding a message
Voice calls and reply from notification are finally back!
Search for near locations when sharing your position
More than 100 bug fixes and improvements since previous version, including event log filters, ability to create groups and channels, Instant View reliability, silent broadcasts for channels, founder and admins badges in group members list, VCards, fast share for channel posts, and much more!
Quite a list, then. I won't feign Telegram expertise, but I can screenshot the way you set up a new account: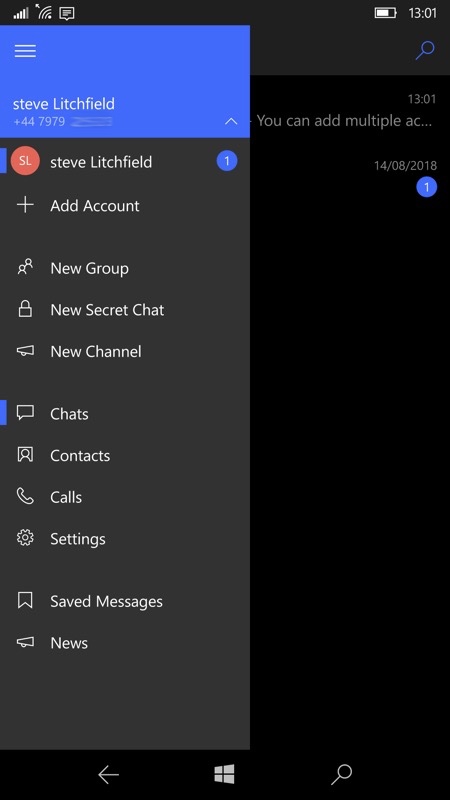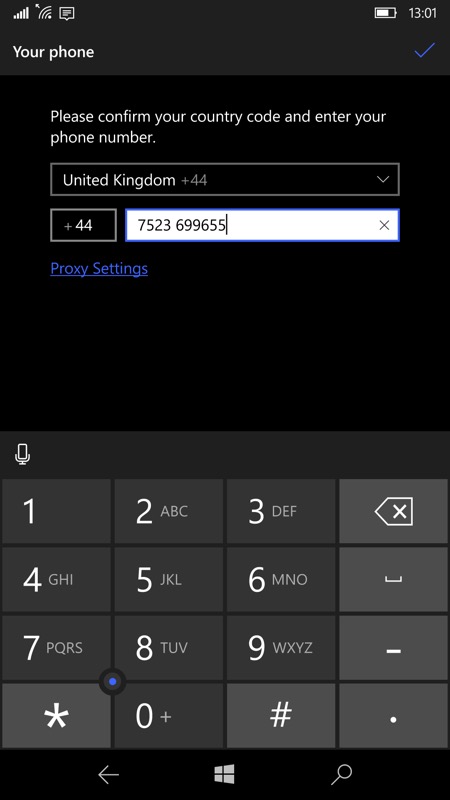 See the Store entry for Unigram X UWP. It's a free download.

Do you use Telegram? Do you rail against people dismissing it as 'just one more messenger'? It does look immensely capable, but the real question is how many of your friends and family you can convince to use it, surely?