From the Store description:
File Downloader is an excellent app to download single or multiple files from YouTube, websites and FTP sites. Password protected sites are supported and files are downloaded in the background.

YouTube Videos, download Links and ftp sites are supported.
Files are downloaded in the backgroud
File downloads that are in progress can be paused resumed or cancelled selectively or entirely
Share source and Share target
Built-in browser
Audio can be extracted from Flash videos
YouTube videos can be download by simply clicking the share button in Microsoft Edge
Some screens of File Downloader UWP in action, on my Lumia 950: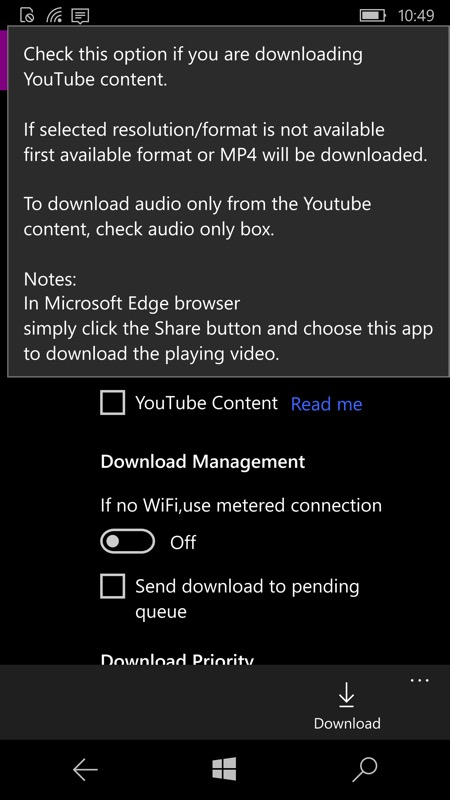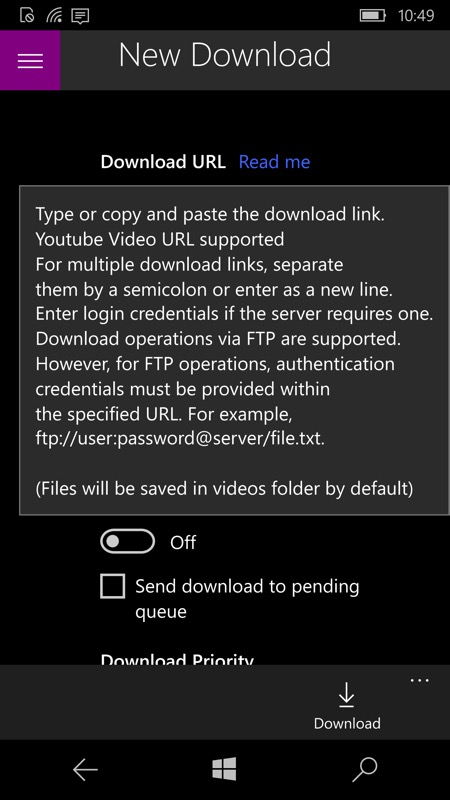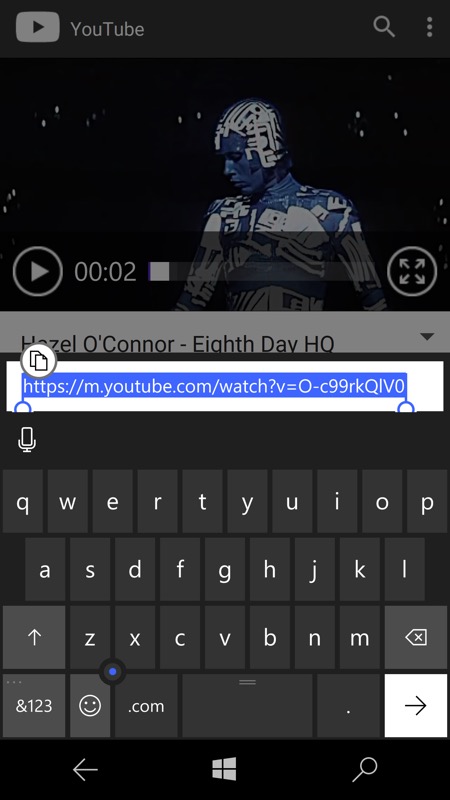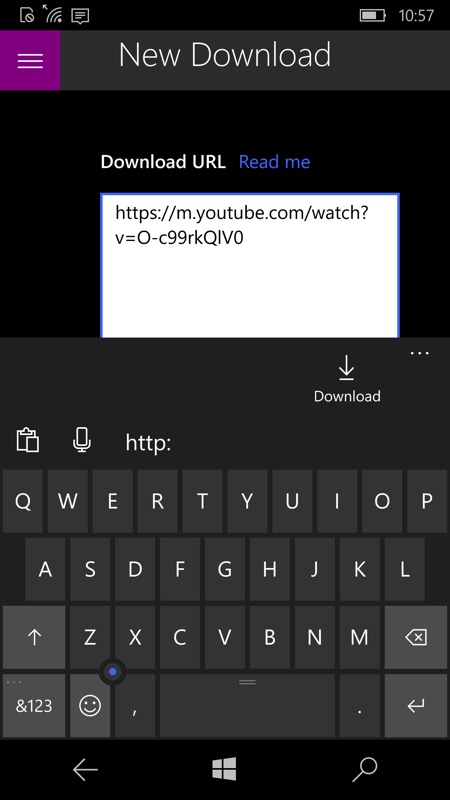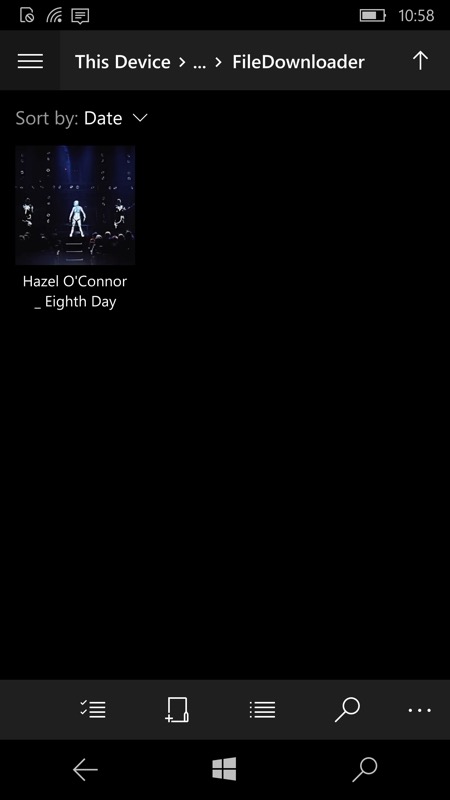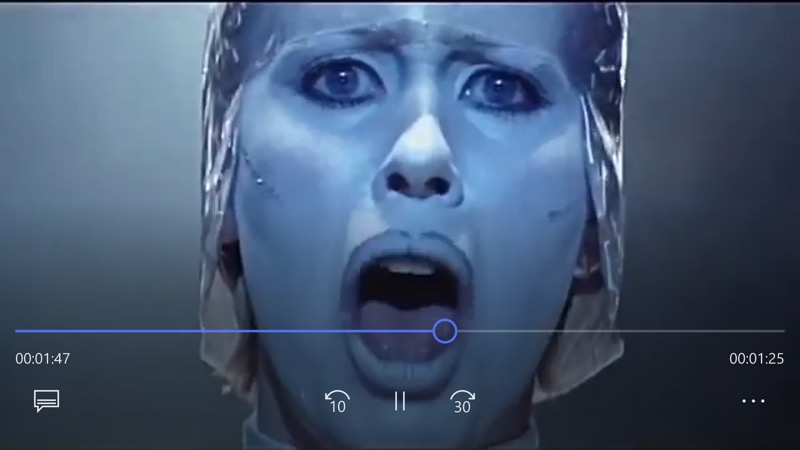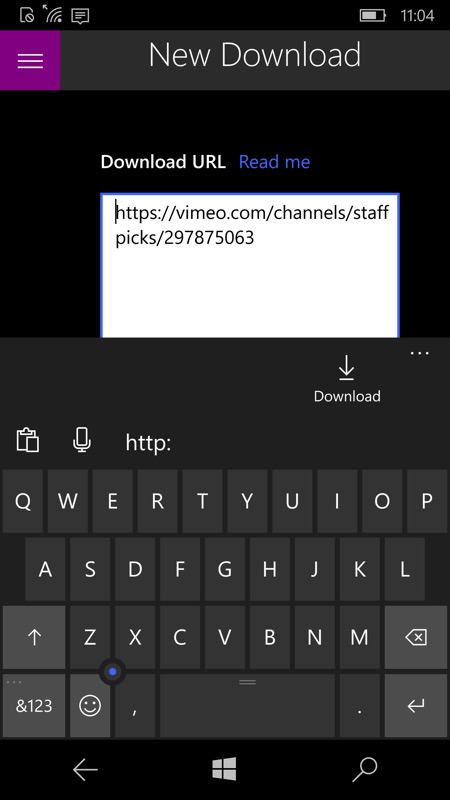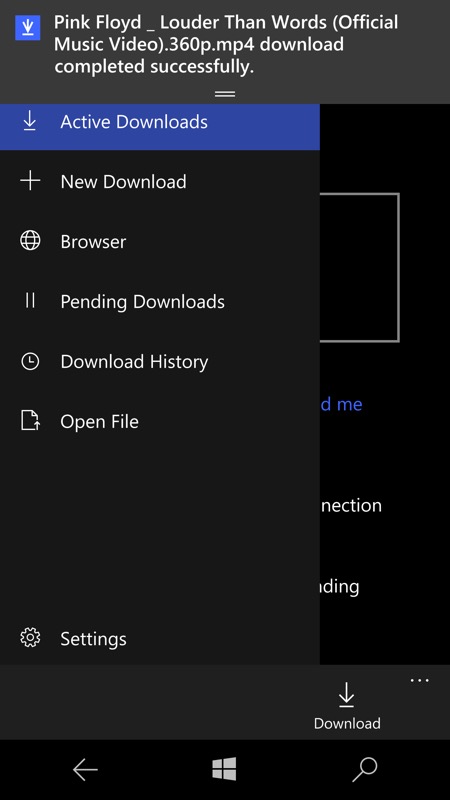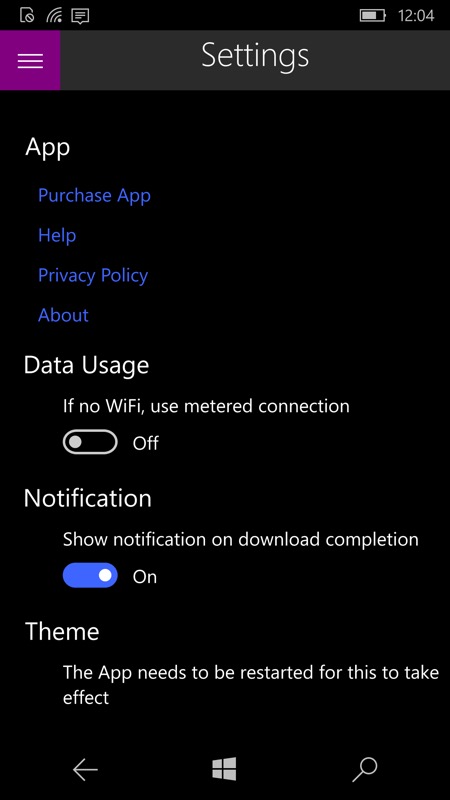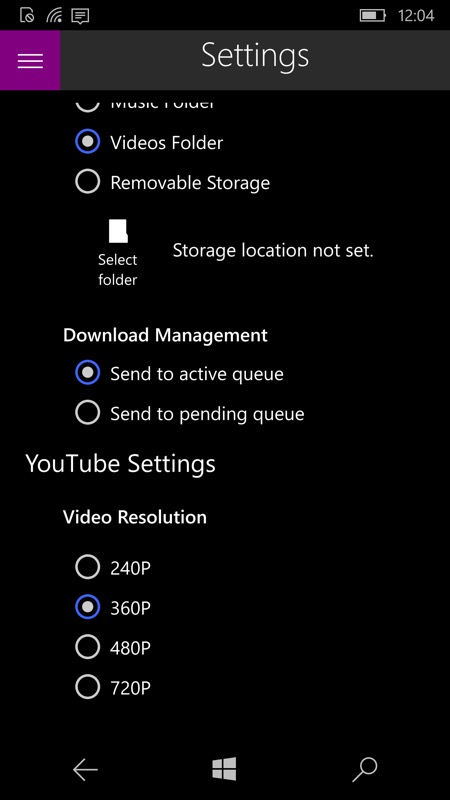 As mentioned in the description, you can do an awful lot with this tool in terms of other big downloads, should you want to try them on the phone. Or, this being a UWP app, maybe it could be part of your main Windows 10 desktop workflow?
You can grab File Downloader UWP here in the Store. In theory, there are adverts and a small IAP to remove these, but I haven't seen any yet!