From the Store description:
Backup for Instagram - Convenient tool for the fastest and easiest Instagram backup!

This is a perfect tool for those who want to back up own Instagram memories before deleting an account, save posts of favorite superstars, famous people, interesting blogs, and much more. Very convenient, secure and without downloading limits .

Backup for Instagram lets you download all photos & videos that were ever posted to Instagram. Just search for the desired account by username or move on via the direct link.

The era of screenshots and manual downloads rests in the past with wonderful Backup for Instagram! Get started now!
Here's the app in action. Although you can search for and grab ANY account's photos (ahem, I wonder whether this breaches any terms and conditions?) in similar automated fashion, I've concentrated on personal backup, as the title of the app suggests: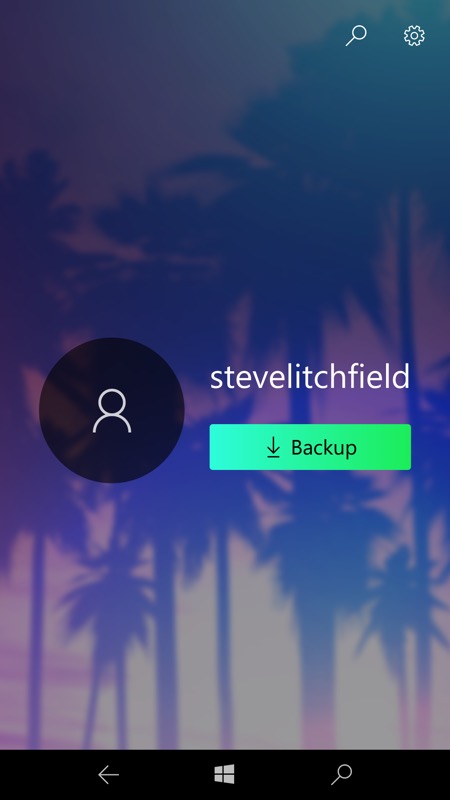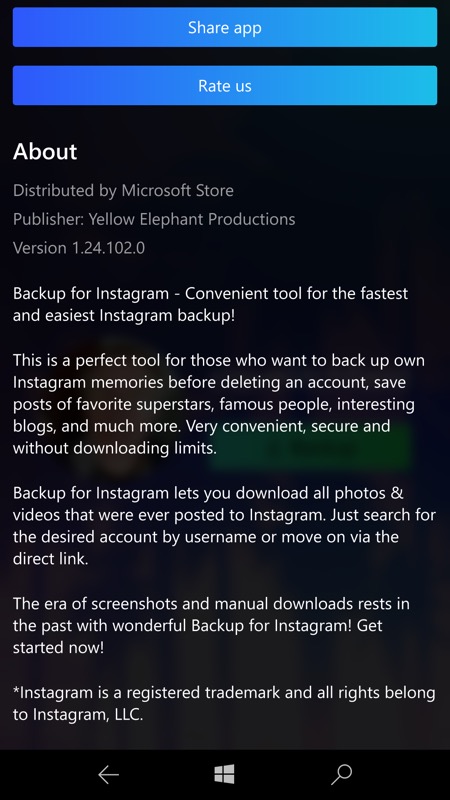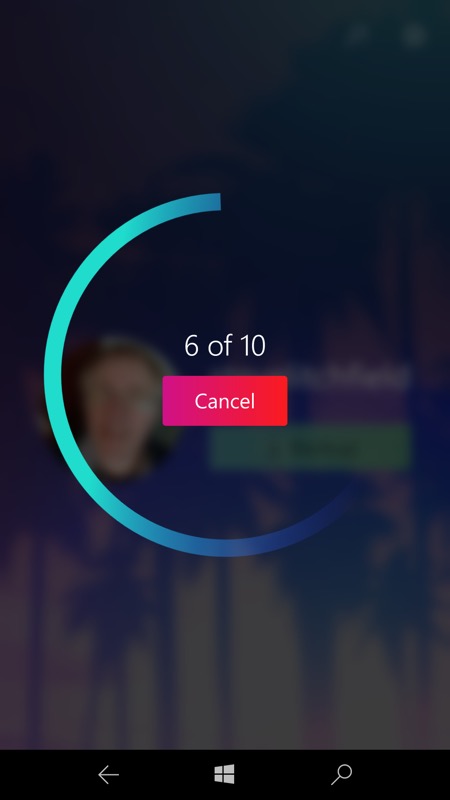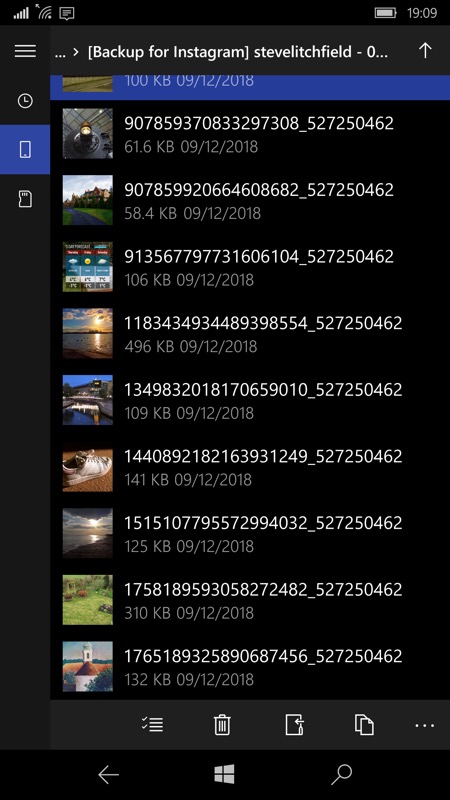 You can grab this in the store here, for phone or desktop, as needed, it's a full UWP application for Windows 10. It's also totally free as far as I can see!