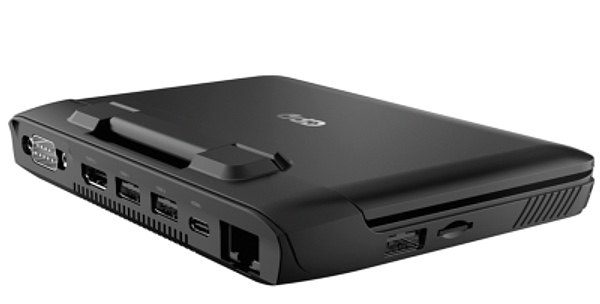 From Manguiro:
GPD has published images of its new device that it wants to present this coming year.

The device in question will be called GPD-MiniPC, and is a new product line that wants to introduce GPD, aimed at offering a device not as powerful as its Pocket line, but in favor of gaining connectivity with more USB ports, and other types.




Intel N4100 processor

4GB RAM

128GB SSD 2242 drive (replaceable)

3 USB 3.0 Type A ports (full-size USB ports)

1 USB Type-C port (for charging and data)

1 MicroSD slot

1 Gigabit RJ45 port

1 HDMI port (standard size)

1 Serial port

1 touchpad built into the keyboard (for use with the right hand)

Wifi Dual Band 5GHz

Bluetooth

Charger with PD (Power Delivery) and Standard support (5V charger), both by the same USB Type-C port (The device will come with a PD charger)

6200mAh battery (2 x 3200mAh)

Backlight keyboard

Touchpad panel on the right side

Mouse buttons on the left side

Hole to install a wrist strap (wirstrap).

...Initially, the Indiegogo campaign will open this February and will only have 2000 initial units.
The official description is:
"It is an ultra small handheld UMPC, suitable for engineers, technicians or industrial applications (configuration of industrial equipment, etc., and that can be connected through the ports, being a tool easy to transport, complete and compact) "
All very intriguing. I'm not sure I have a personal use for this sort of thing every day, but I'd sure as heck like it in my all year round toolkit, for all those times when I'm summoned to a friend's house to 'fix their computers'!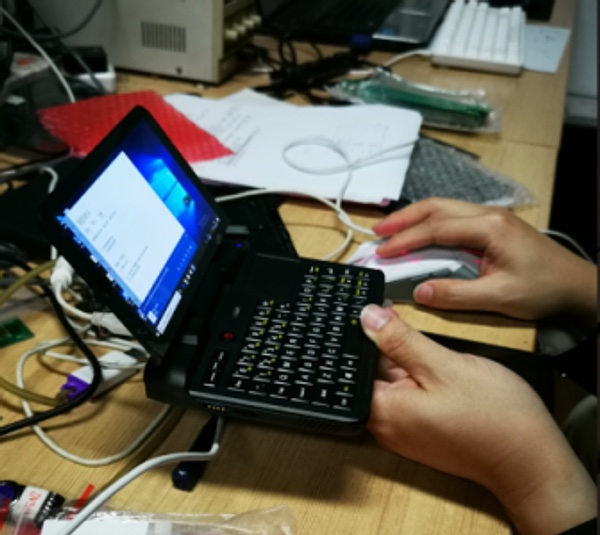 (via MSPU)