Here's the screenshot proof today: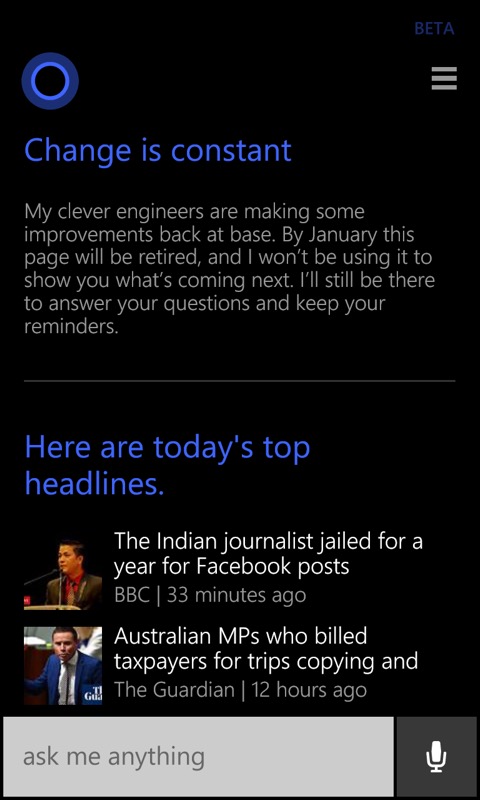 Exactly what is going to disappear isn't spelt out, but I'd guess the news, stocks and weather sections at the very least, and possibly some Calendar functions. No one knows!
It should be put into context that Windows Phone 8.1 itself has long been 'unsupported' officially, so one more Internet-connected service breaking slightly is no surprise. But if anyone out there still has an 8.1 phone being used daily then this is a notable change, at least?