From the Store description:
Whatever activity you are doing, you need to take a break at some point, to relax yourself, but when you are focused on your activity, you tend to forget about breaks, and in the long term this can affect your health, badly!

Break Reminder 10 features:

reminder notifications for when it's time to take a break
customizable reminder frequency
customizable active hours
customizable active days
dynamic background accent (changes with system background accent)
Here's Break Reminder 10 UWP in action on my IDOL 4 Pro: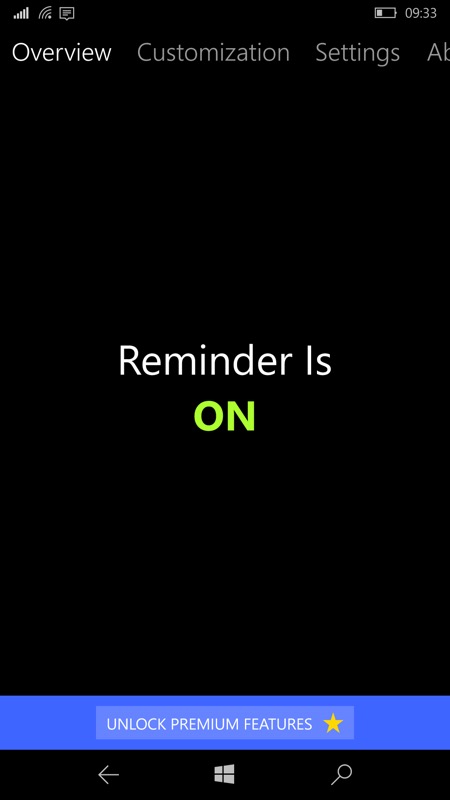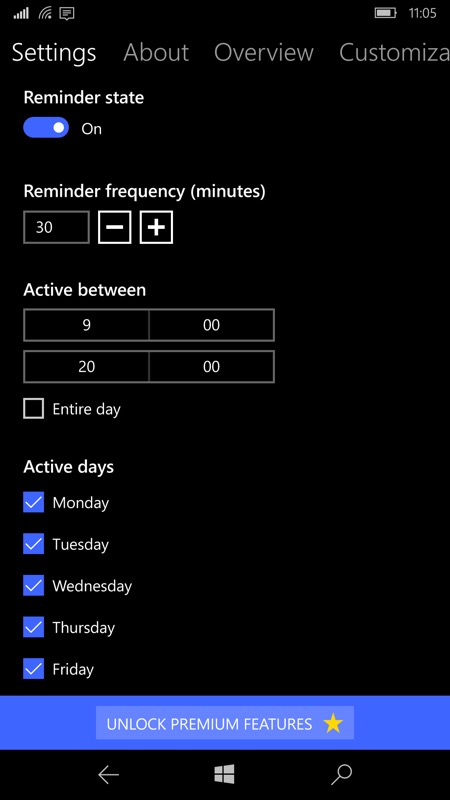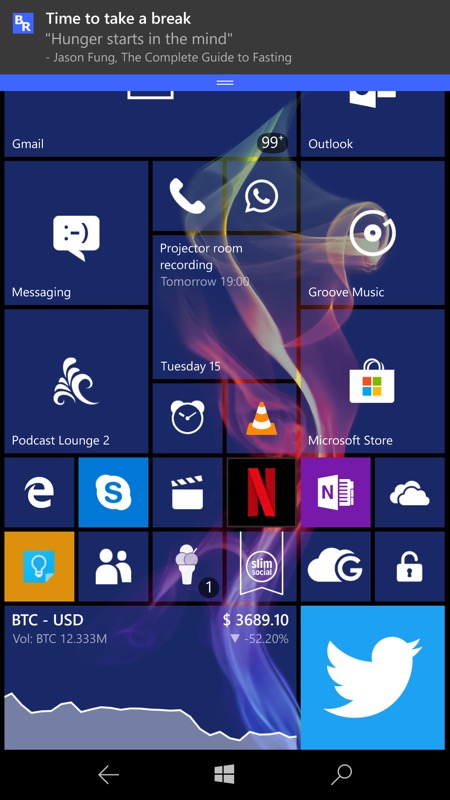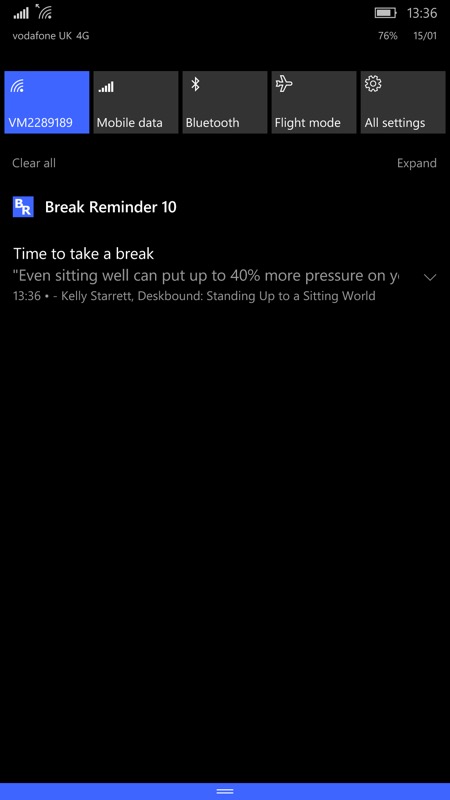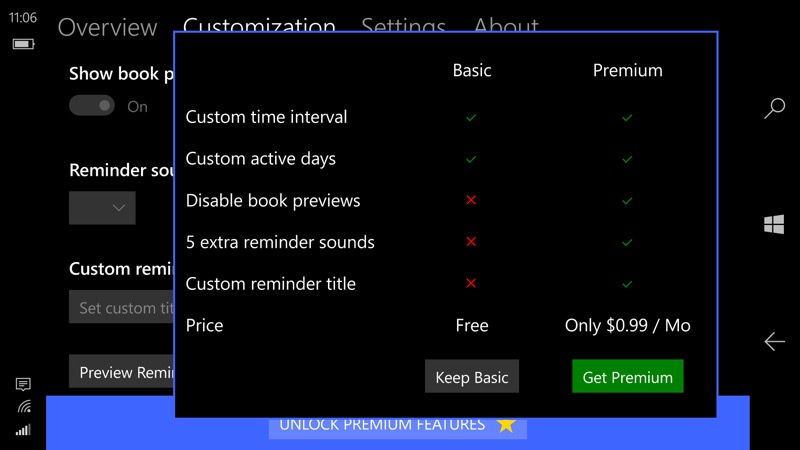 You can grab Break Reminder 10 UWP, for Windows 10 phones and laptops, here in the Store. It's currently showing as 'free', but there's a struck out £1.69, so I guess this may come in at some point. Though see my notes above about the 'Premium' payments, even if most people won't need these.
(Discovered through MyAppFree)