From the Store description:
This is what every musician needs. A metronome. You can change the BPM (beats per minute) and you can select one of the pre-defined bars. The bars can be customized exactly as you like and it is possible to choose different sounds.
Here's Metronome + UWP in action: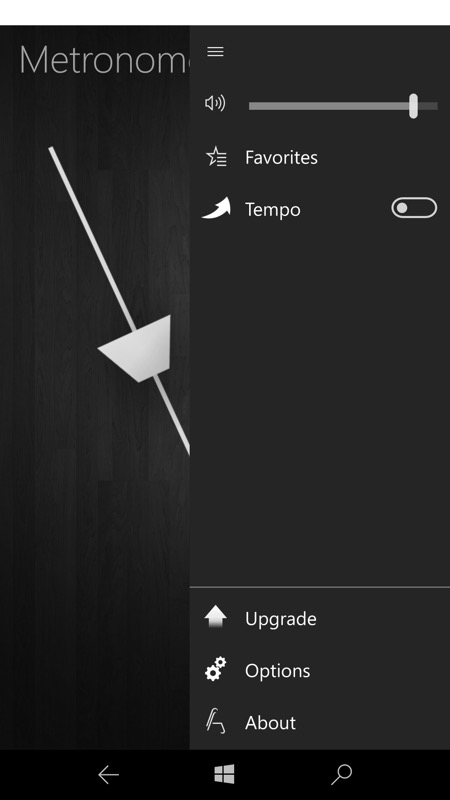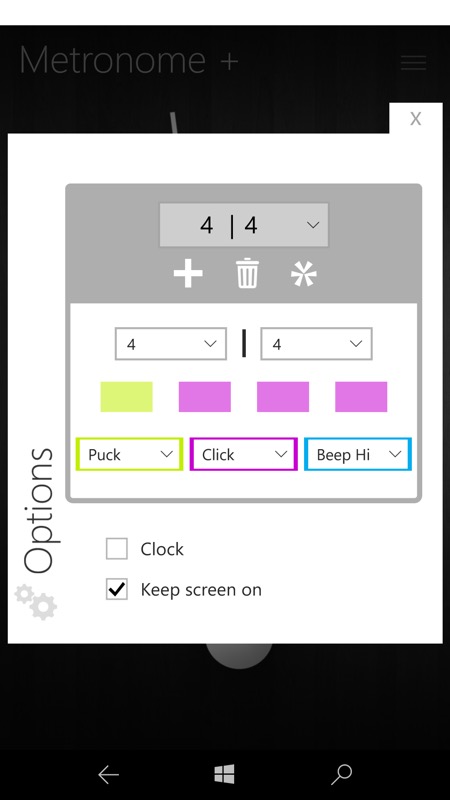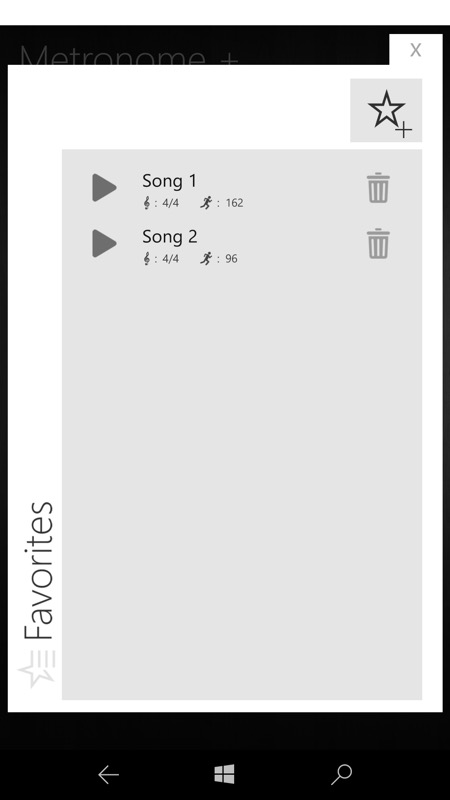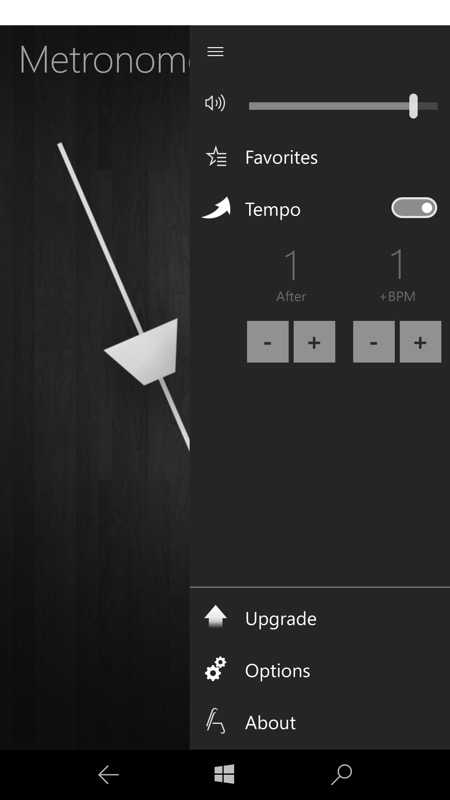 You can grab this in the Store here. As you'd expect, the IAP gets rid of any ads that might otherwise pop up.
(Discovered through MyAppFree)